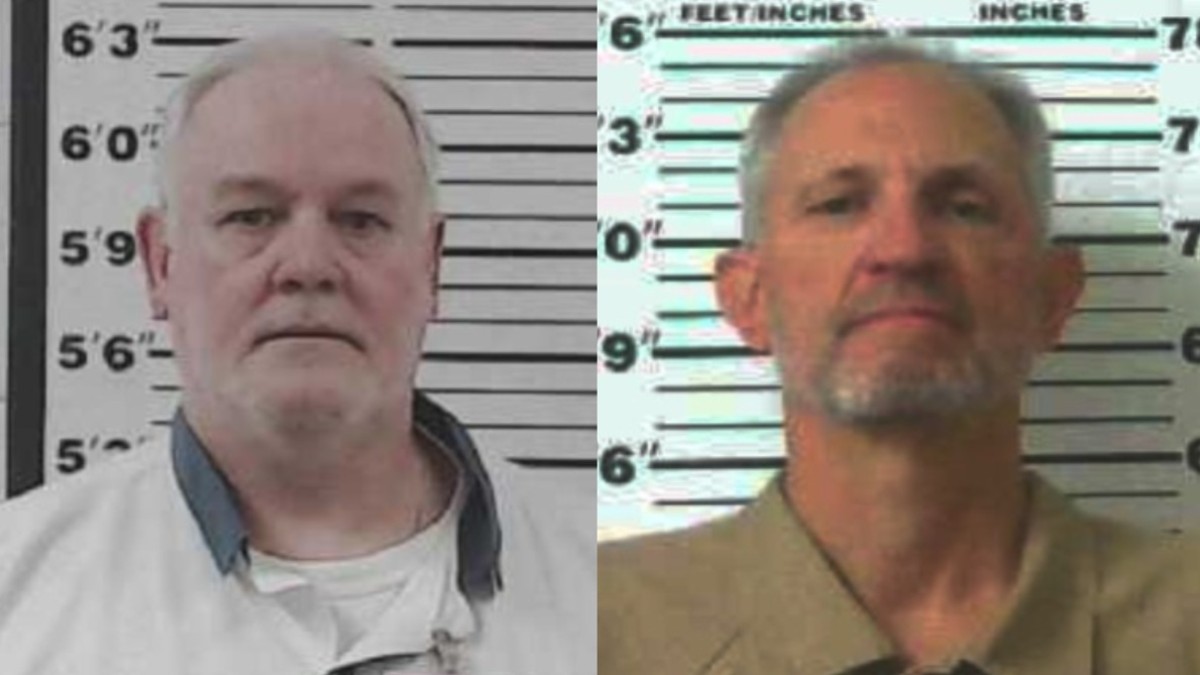 The Real Murders of Atlanta is investigating the 1993 murder of strip club owner Henry Lamar Jeffcoat who was gunned down in a hail of bullets by a gang of corrupt police officers in a scandal that rocked the whole nation.
The 50-year-old Jeffcoat was the owner of the popular Goldrush Showbar in the south of Atlanta, and robbery was becoming an occupational hazard. In September 1991, thieves made off with a safe containing $82,000 from his club, and later that year, thieves followed him home and took $62,000 from his personal safe.
Jeffcoat started taking precautions; however, nothing could prepare him for the vicious attack on February 10, 1993, when he pulled into his garage and faced a couple of heavily armed gang members. Jeffcoat's killer fired 15 shots, and nine connected.
Jeffcoat managed to fire a few defensive shots before he died and one connected with one of the assailants. He also triggered a silent alarm in his car and closed the garage door.
His killers escaped by killing a hole in the garage door, and a trail of blood showed they fled into the nearby woods.
The investigators worked to figure out who wanted to kill Jeffcoat. One early theory was it may have been another strip club owner. There were three or four other strip clubs on the same street as the Goldrush, and rivalry was fierce.
Henry Lamar Jeffcoat murder was a robbery turned murder
However, the police soon concluded that Jeffcoat's murder was actually a botched robbery. They also learned that multiple strip clubs and other businesses had been the victims of robbery in the previous year. The investigators began to believe they were dealing with a robbery gang.
Watch the Latest on our YouTube Channel
A breakthrough finally came when a tip-off came into Clayton County Sheriff's Office claiming a group of corrupt police officers from throughout Atlanta and the suburbs were operating a criminal gang.
The investigators learned that a group of mostly policemen, with a few civilians, had come together over a shared interest in bodybuilding. Over time this association grew into a criminal organization that used inside knowledge to steal safes from businesses throughout Fulton and Clayton counties.
The LA Times said the gang allegedly called themselves the White Boys Against Crime, but another outlet claimed they were called The Apple Dumpling Gang.
For the murder of Jeffcoat, investigators rounded up two Riverdale SWAT team members, two Atlanta police officers, and a Fulton County sheriff's deputy.
Riverdale officers James Batsel and Mark McKenna charged with killing Lamar Jeffcoat
Riverdale officer James Batsel was arrested for shooting Jeffcoat, and his colleague Officer Mark McKenna (a Gulf War veteran) was also arrested as his accomplice. Both men were on duty at the time of the murder and wearing their SWAT uniforms and police radios.
McKenna was the attacker shot by Jeffcoat and was forced to take sick leave to recover from his injury.
Fulton County Sheriff's Deputy William Moclaire was charged with organizing the raid on Jeffcoat, and civilian Chris Grantham was arrested for being the getaway driver.
Two other Atlanta PD officers, considered part of the same gang, were also arrested for stealing approximately $30,000 from a Home Depot.
The gang members had all hung out at the Gold's Athletics Club gym in Fayetteville. The gym owner, Tami Hurst, told the press there were as many as 150 police officers working out at her gym.
Hurst initially thought it would be good for business to have so many cop customers, "You know, the pillar of the community," she lamented, "Now they turn and do this to me."
The Real Murders of Atlanta airs Fridays at 9/8c on Oxygen.