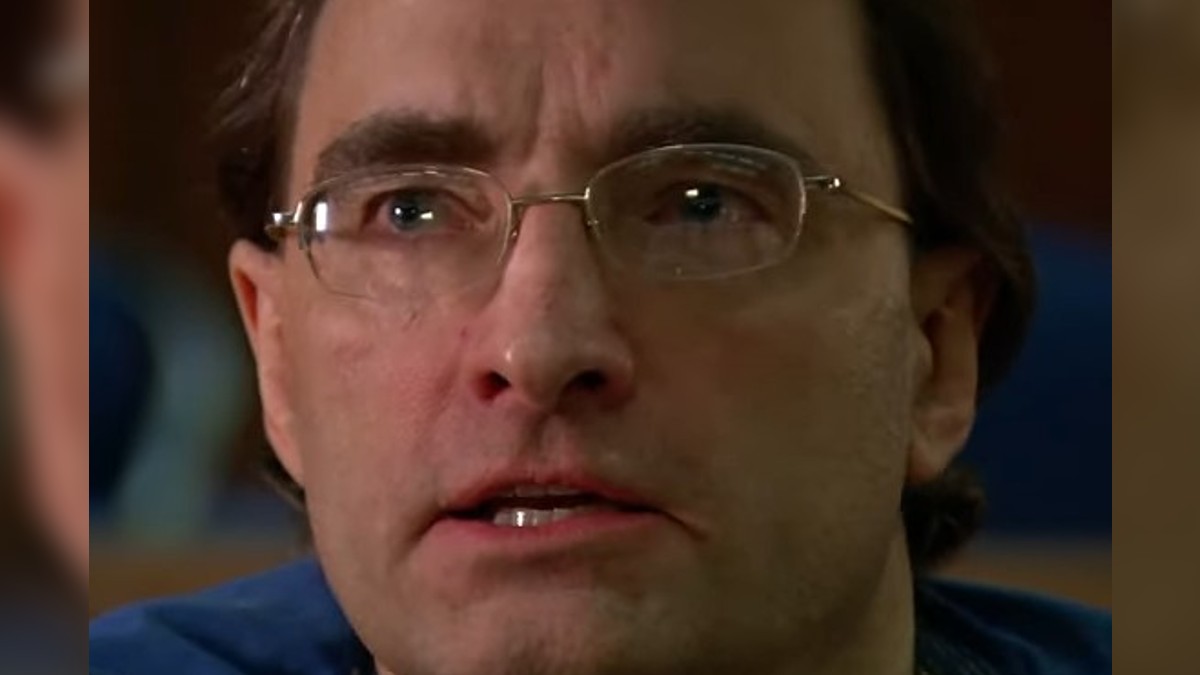 Blood & Money on Oxygen is examining the case of Christian Gerhartsreiter, who was convicted of the murder of John Sohus in Los Angeles, California. He is also considered a person of interest in the disappearance of John's wife, Linda Sohus.
As well as being a murderer, Gerhartsreiter was also a master of deception who lived with multiple aliases for decades. He spent about 20 years posing as Clark Rockefeller, a member of the wealthy industrial dynasty from New York.
Gerhartsreiter, a German national, arrived in America in his late teens in the 1980s. He ended up in San Marino, a swanky Los Angeles suburb where he rented a guest house from Ruth Sohus, the mother of John.
The killer called himself Christopher Mountbatten Chichester and claimed he was descended from British royalty. He seems to have fooled a lot of people, but Linda Sohus told a friend that she found him "creepy," and she and John never spoke to him.
In 1985, tragedy struck when John and Linda Sohus vanished without a trace, leaving friends, family, and the police stumped. At the time, no one seemed to notice that Gerhartsreiter/Chichester had also disappeared. Years later, the cops learned that the German was now driving John's pickup truck.
Ten years later, there was a breakthrough in the case when builders putting in a pool at the property where Gerhartsreiter had lived found human remains. The bones of John Sohus were discovered in three plastic bags buried 4 feet below the backyard. The whereabouts of Linda remain a mystery.
Christian Gerhartsreiter pretended to be Clark Rockefeller, an heir to a mass fortune
In the meantime, Gerhartsreiter turned up in Connecticut, where he pretended to be Christopher Crowe, the real-life producer of the TV show Alfred Hitchcock Presents.
Watch the Latest on our YouTube Channel
He then moved to New York, where he started to call himself Clark Rockefeller and managed to talk himself into high society and a number of high-end jobs. He also married a wealthy woman and began controlling her finances.
Eventually, his wife grew fed up with his lies and divorced him. It was during a bitter custody battle for their daughter that all of Gerhartsreiter's lies began to unravel.
He abducted his daughter from a Boston street, instigating a manhunt, which culminated in his arrest in Baltimore. At this time, he was calling himself Chip Smith.
Christian Gerhartsreiter claims Linda Sohus is in hiding
Gerhartsreiter served time for his daughter's abduction before he was extradited to California to be tried for the murder of John Sohus. He claimed to be innocent and suggested that Linda may have killed John.
In 2014, Gerhartsreiter gave a bizarre interview with Erin Moriarty on 48 Hours when he emphatically insisted that he had not killed either John or Linda Sohus. He even claimed to know a woman in North Carolina, a horse trainer, who he said had a similar name to Linda, and he reckoned it could be her. He then said he hoped to start a website called, Findinglinda.org.
Ultimately, Gerhartsreiter was found guilty of murder and sentenced to 27 years to life. He currently resides in San Quentin prison and is due for parole in 2028, when he'll be 68 years old.
Blood & Money airs Saturdays at 9/8c on Oxygen.