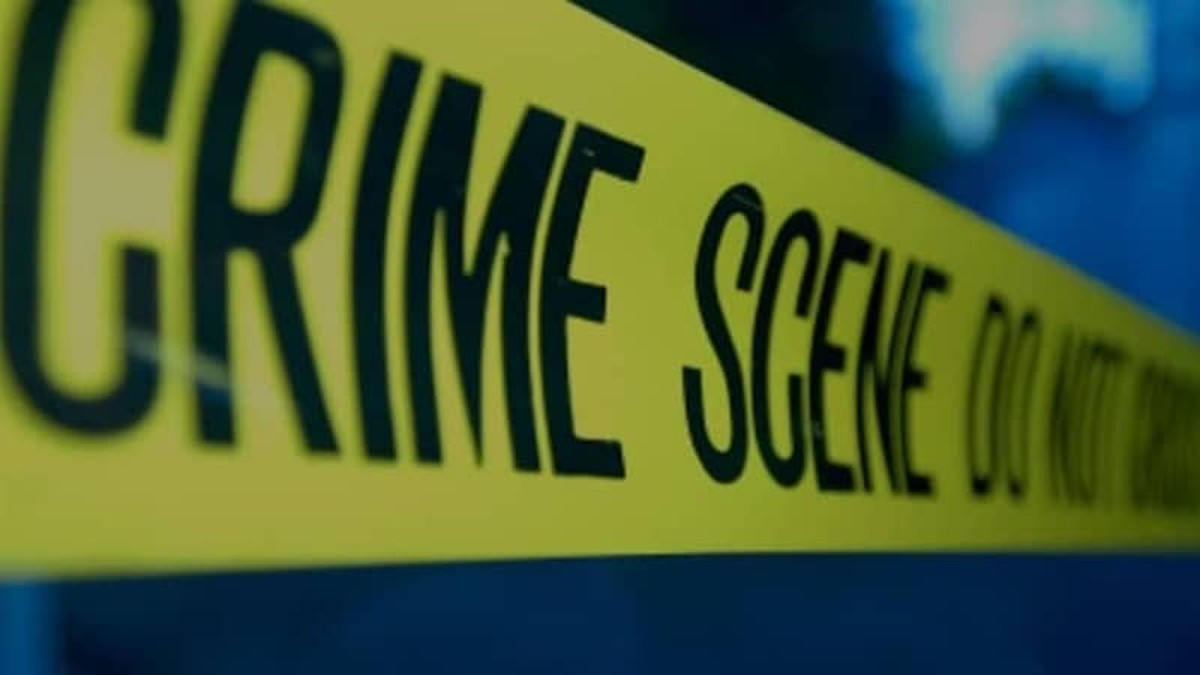 The Real Murders of Orange County is examining the murder of Jessie Grimes, a 27-year veteran of the Marine Corps, who was gunned down in the bedroom of his Santa Ana apartment in 1986.
The ex-soldier was working as a lawyer when his former housekeeper Valerie Kalman and her lover Timothy Stotlar joined forces with hitman George Peterson to kill him.
The motive for the killing remains unclear, but the police suspect the killers were either out for revenge or wanted to rob him.
The 20-year-old Kalman had been living with 55-year-old Grimes, and there was a suggestion the pair were romantically involved. By August 1986, Grimes had asked Kalman to leave, and she had begun a romantic relationship with Stotlar.
On August 20, Kalman and Stotlar decided to murder Grimes. They enlisted the help of Stotlar's friend, 28-year-old Peterson, because he claimed to be a hitman and had a large collection of firearms.
He also claimed to own a silencer and assured the other two that he could kill anyone without making a sound.
Kalman let Stotlar and Peterson into the apartment, and they then attacked Grimes in his bedroom. Peterson shot his victim twice in the chest with a .22-caliber handgun, but the former marine lunged at the gunman, causing Stotlar to shoot him in the head with a .32-caliber handgun.
Watch the Latest on our YouTube Channel
Killers were stopped by police shortly after killing Jessie Grimes
The three killers then fled the scene. The trio were pulled over by the California Highway Patrol a short time later because Peterson was speeding.
The cops were unaware of Grimes's murder, but they charged Peterson with unlawful possession after they found a load of guns in his trunk.
Grimes's body was discovered later that night when his son came home to find his father's remains wedged in his bedroom door. There appeared to be no signs of robbery, and his dad's wallet still contained a large sum of money.
Kalman brother testified against Timothy Stotlar and George Peterson
Kalman's brother, Sam Kalman, became a key witness for the police when Stotlar described the murder in detail to him in the following days. At one point, Stotlar put his finger about an inch behind Sam's temple and told him, "I shot him right there."
A neighbor also testified that they saw Kalman, Stotlar, and Peterson enter Grimes's apartment on the day he was murdered.
Stotlar and Peterson were both charged with murder and received lengthy sentences. Valerie Kalman was also put on trial.
The Real Murders of Orange County airs Fridays at 9/8c on Oxygen.