The Real Murders of Atlanta is investigating the brutal abduction and murder of Jeronta Brown and Briana Brooks, who were held captive by twisted killers Andre Cleveland Gay and Richard "Fathead" Augusta Wilson before being killed execution-style by the side of the road in Atlanta, Georgia.
On the evening of August 30, 2014, 23-year-old Jeronta and his 21-year-old pregnant fiance Briana returned to a relative's home with their 8-month baby and Jeronta's teenage sister in Decatur, a suburb of Atlanta. They were approached by Gay and Wilson, who were dressed in masks.
Jeronta told his 14-year-old sister to run with the baby, and they managed to escape. But Briana and Jeronta were thrown into the back of a van.
Gay and Wilson were career criminals who had kidnapped the young couple in the mistaken belief that one of their relatives had recently received a large amount of money through inheritance or an insurance payout.
The killers called Jeronta's family members, demanding they pay a ransom of $150,000. Jeronta's mother, Kawana Brown, was allowed to speak to her son, who told her that the killers were serious and she should try to get the money together.
Unfortunately, a few hours later, Gay and Wilson shot the young couple and left them to die on the side of the road in northwest Atlanta.
Jeronta Brown and Briana Brooks left to die by the side of the road
When the cops arrived at the scene, they found the couple had been chained to each other with their hands behind their backs before being shot execution-style.
Watch the Latest on our YouTube Channel
Jeronta was pronounced dead at the scene, but Briana was still breathing. The seven-month-pregnant Briana was taken to a hospital, where she gave birth to a baby girl.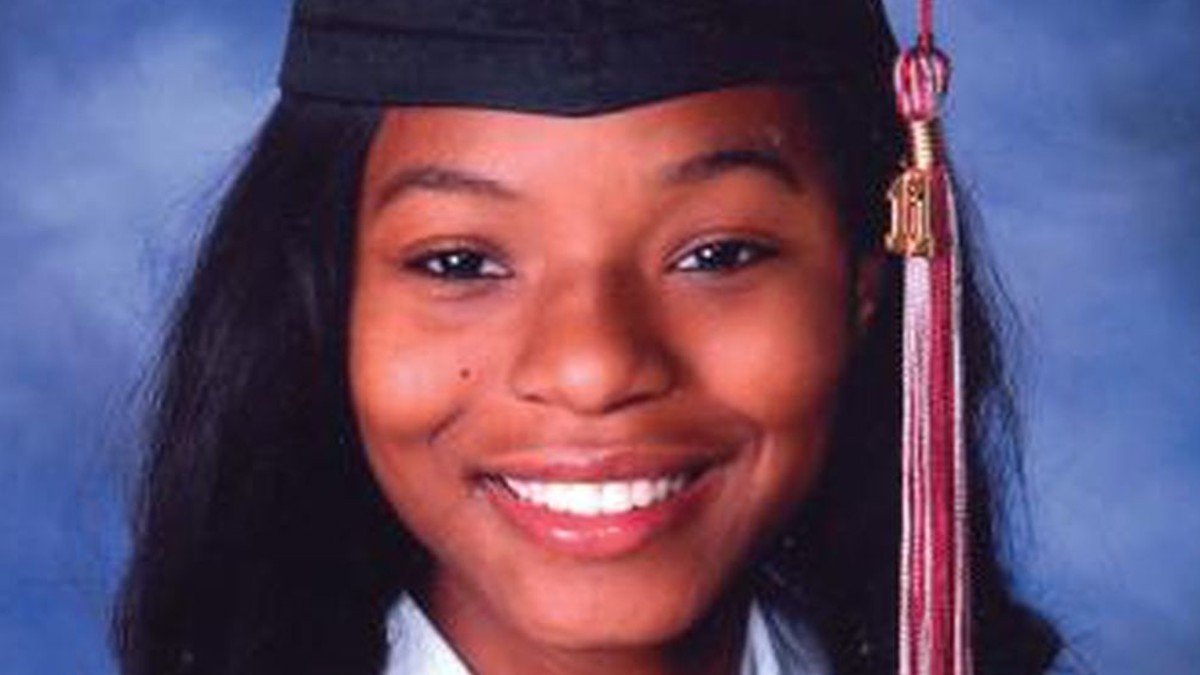 Sadly, Briana didn't survive her injuries.
Andre Gay and Richard Wilson sent to prison for rest of their lives
Gay and Wilson pleaded guilty to murder and were sentenced to four consecutive life sentences without parole plus 60 years.
At the sentencing, Wilson let out a chuckle when questioned about his guilty plea causing Judge Adams to admonish him, asking, "Do you think there's something funny here?" The judge then declared she didn't want to hear from either of the two killers during the hearing.
At the time of sentencing, Briana's two children, Kylie and Kaylie, were four years old. The murdered mother never saw either of their first birthdays.
After the killers were sentenced, Briana's mother, Sadria Strong, who cares for the children, said, "It feels like my daughters saying, 'Everything is good, mom,' I promised her justice, and she got it today."
This case was previously documented on ID in The Night That Didn't End.
The Real Murders of Atlanta airs Fridays at 9/8c on Oxygen.