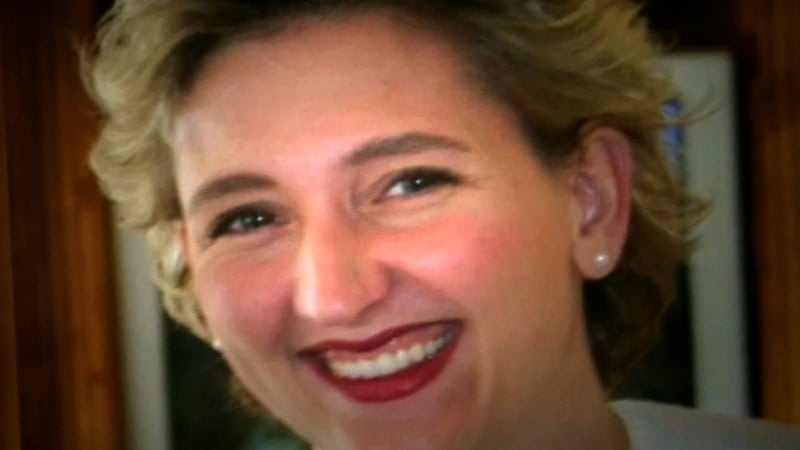 Friday's episode of Secrets of the Morgue profiles the case of Jennifer Corbin, a suburban Atlanta young mother and preschool teacher who committed suicide in 2004 … only she didn't.
She was actually murdered by her own husband, dentist Bart Corbin – and she was not his first victim.
Corbin also confessed to murdering his former girlfriend, Dolly, whom he met in dental school, back in 1990, and staged the murder to look like a suicide.
Dolly's friends and family never believed for a second that Dolly killed herself, describing her as "beautiful, intelligent, vivacious, and cheerful." She was in the middle of breaking up with Corbin at the time of her death.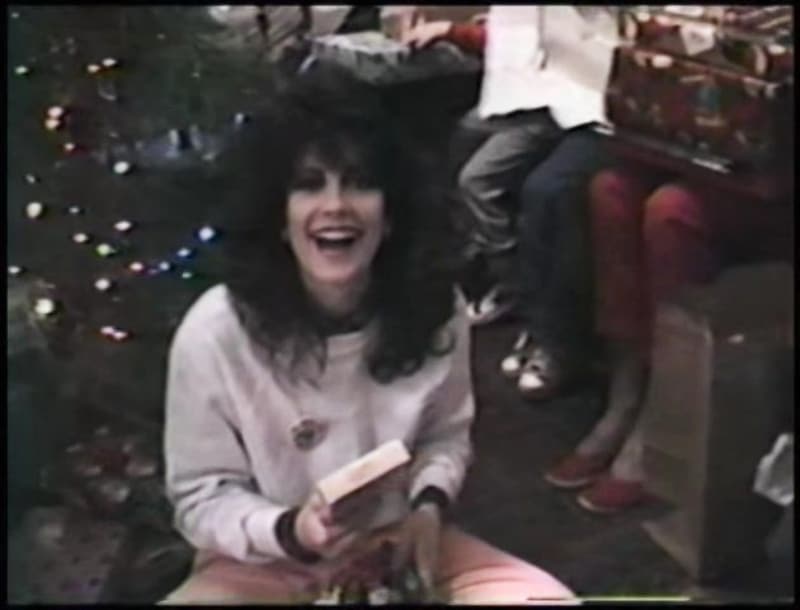 Witnesses heard arguing in her apartment the night she died, and she'd reported harassment complaints to police in the weeks leading up to her death. Her car had been vandalized and her mail was being stolen. She'd suspected Corbin was involved.
The Corbins had a rocky marriage, and Jennifer admitted to friends that she was no longer in love with her husband. She had also apparently fallen in love with someone she met on the internet, and was hoping they would start a life together.
Corbin had discovered his wife's online affair just days before her death and filed for divorce. He also downloaded information from her computer and stole her journal and cell phone, hoping to find information to use against her to gain custody of their boys.
Watch the Latest on our YouTube Channel
Jennifer had called 911 to try and get her stuff back. Police came out to the house, but no arrests were made. Just a few days later, Jennifer was dead.
Her seven-year-old son discovered her body. She'd had a revolver next to her head.
Detectives originally suspected a suicide, seeing there were no signs of a struggle and some papers near Jennifer, as well as the revolver right next to her body. Just a day later, they wondered if maybe things at the crime scene weren't quite as they seemed, especially after learning about the Corbins' tumultuous relationship from family and friends.
Bart Corbin, however, had an alibi – he'd been having dinner and drinks with friends and spent the night at his brother's house on the night that Jennifer died.
But his alibi started to crumble when phone records showed that Jennifer communicated with her internet lover around 1:40 a.m., so she was alive up to that point. A neighbor testified to seeing Bart Corbin pull into his driveway around 1:30 a.m. or so, and heard the truck pull away around 2 a.m. – right in the time frame when Jennifer was shot.
An anonymous tipster phoned the police to suggest that Bart Corbin might also be involved in another death that had also been originally ruled as a suicide: Dolly Hearn.
The coincidences were too hard to ignore: Two women both in the middle of ending a relationship with the same man both end up with a gunshot wound to the head in nearly identical "suicides."
Detectives reopened Hearn's case and asked a blood splatter expert to take another look at the crime scene photos. The expert found a smear of blood on Dolly's thigh, which suggested someone moved her body after she'd been shot. And in the original investigation, Corbin had confessed to being in her apartment that day.
Bart Corbin was arrested and charged for both the murders of Dolly Hearn and Jennifer Corbin. On September 15, 2006, he accepted a plea deal for both murders and was sentenced to two life sentences to be served consecutively.
To the horror of Dolly and Jennifer's loved ones, he could be eligible for parole next year.
Secrets of the Morgue airs on Fridays at 11/10c on Investigation Discovery.