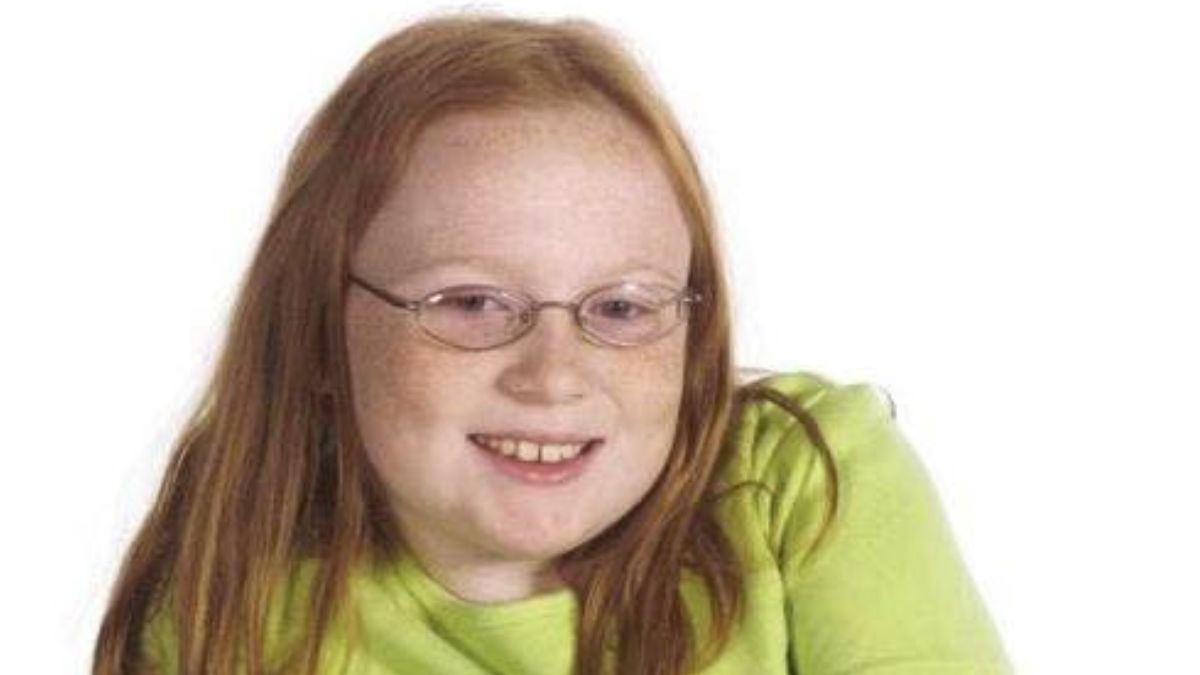 Jamie Rose Bolin was 10 years old when she was murdered by her neighbor, Kevin Ray Underwood, inside his apartment in Purcell, Oklahoma.
On April 12, 2006, Jamie arrived home from school and changed into a pink shirt, blue jeans, white tennis shoes, and possibly flip-flops before leaving again with a mug filled with iced milk.
She was a fifth-grade student at Purcell Intermediate School and lived with her father, Curtis Bolin, at the Purcell Park Apartments.
When the then-26-year-old returned home from work around 5 p.m., Jamie wasn't there, and he noticed she hadn't taken the dog outside for a walk.
With help from the property manager, Curtis searched for his daughter, going door-to-door at the apartment complex but to no avail.
He went to her school and to her friend's neighborhood, and still, there was no sign of Jamie.
The frantic father called the Purcell Police Department. He reported Jamie missing, which prompted a state-wide search by law enforcement.
Watch the Latest on our YouTube Channel
Later that evening, police officials issued an Amber Alert. They believed a sexual predator had kidnapped her.
Police were suspicious of Kevin Underwood during questioning at a checkpoint
On April 14, law enforcement set up a checkpoint near the Purcell Park Apartments and stopped several vehicles for questioning about the disappearance.
At around 3:45 p.m., FBI agents and detectives stopped Underwood. He was returning to his apartment from his stocking job at Griders Discount Foods in Oklahoma City.
When they asked him what he was doing around the time Jamie went missing, he said he was online chatting with a girl.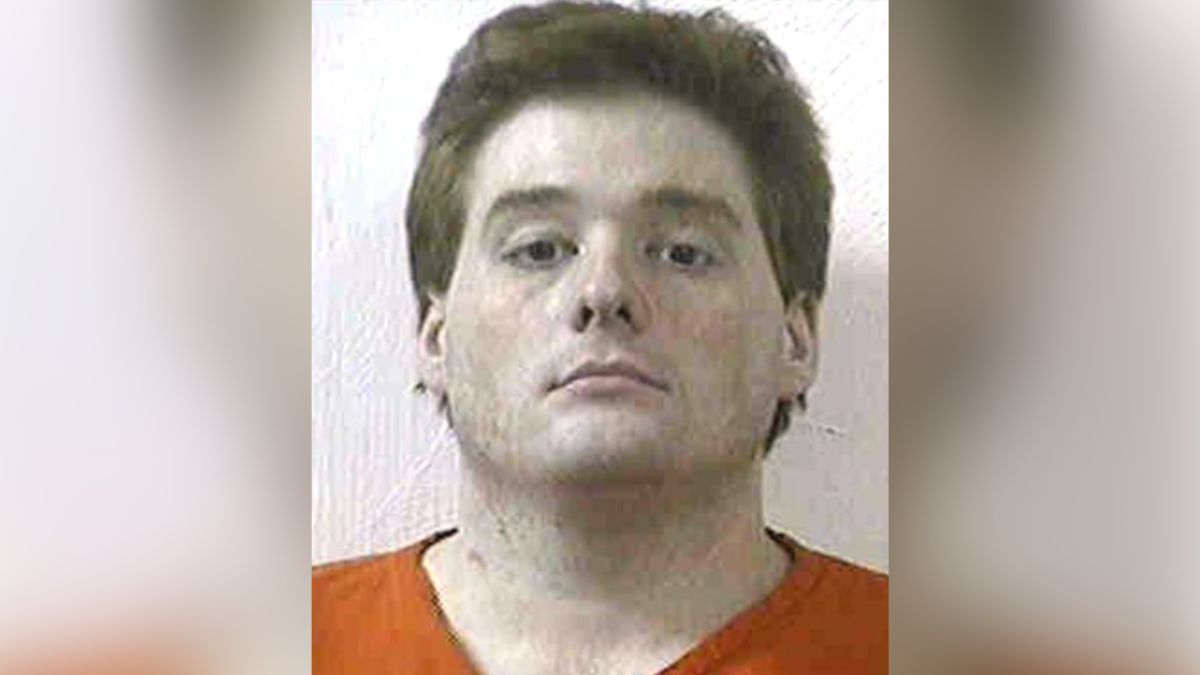 Then Underwood said the police should have questioned him sooner, considering he was "single, a loner, and had been hanging out outside for the past few weeks."
FBI agents and detectives were suspicious of Underwood.
An apartment search led officials to Jamie Rose Bolin's body
After he was questioned for an hour, Underwood allowed FBI agents and detectives to search his apartment, number 115, to rule him out as a suspect.
When Agent Craig Overbee went into his bedroom closet and noticed a plastic tub secured with duct tape, he asked Underwood if he could open it.
Underwood said yes, and that he would only find comic books.
Overbee propped open the corner and peered inside. He said, "There are no comic books in there. There are clothes."
It was then that Underwood said, "Go ahead and arrest me. She is in there. I chopped her up."
Officers escorted Underwood outside and placed him in handcuffs. They then transported him to the Purcell Police Department for further questioning.
The Amber Alert was canceled.
Once the police secured the area, Overbee and three agents returned to the apartment to search the tub, realizing that they didn't see a body, only clothing.
When Overbee raised the lid, there was clothing atop a trash bag. When he ripped it open, he saw Jamie's face.
Police also found her dismantled bicycle and her mug under his bed.
Videotaped confession revealed Kevin Underwood's cannibalistic plan
During interrogation, Underwood explained that he fantasized about human torture and cannibalism.
He said if the victim were a child, he would force them to watch an adult film before he had sex with them.
Then the torturing would begin.
Underwood would cause pain by inserting large objects in their rectum and jabbing barbeque skewers in their cheeks.
He described the torture as a "light edition."
He didn't want to get too carried away because he wanted them alive when he cut off their heads in the bathtub, to later drain their blood.
With the head sitting on his desk, looking in his direction, Underwood said he would have sex with the body in his bed for a couple of days before chopping it up with a hacksaw.
Using meat tenderizer powder, he would cook the victim, except the organs, and eat them.
None of what he envisioned went according to plan when he murdered Jamie.
Jamie Rose Bolin's last moments alive
Underwood told investigators that when Jamie came home from school that day, she parked her bike outside and asked if she could go into his apartment to see his pet rat, Freya.
She sat on the floor and spent time with Freya before turning her attention toward the television, which was playing an episode of the cartoon Sponge Bob Square Pants.
They briefly discussed the show before he struck her on the head with a wooden cutting board, which allegedly caused her to cry, scream, and repeatedly apologize to him.
Underwood hit her several more times so that she would go unconscious. When that didn't work, he decided to suffocate her by placing his hand over her mouth and nose.
Jamie put up a fight and made it difficult for Underwood to subdue her, which resulted in injuries to his legs.
When he thought she was dead, he turned her over. Several seconds later, she took a breath. It was then that he covered her mouth and nose with duct tape.
Kevin Underwood's plan went awry
Underwood wheeled her bike inside before returning to the bedroom where he had left her body. He undressed him, then stripped Jamie of her clothing.
He told the investigators that the killing had made him aroused.
When he tried having sex with the body, he was unsuccessful because of its positioning.
Instead, he performed a sex act, but it was brief.
Before her blood could settle or coagulate, Underwood rushed her over to the bathtub to drain her blood.
But by that time, it had already begun to clot.
When he began cutting her neck with a decorative dagger, the thick blood went in every direction.
It also started clogging the drain.
The unexpected mess caused him to lose interest in having sex with the body. At that point, Underwood said all he wanted to do was clean it up and get rid of her remains.
Kevin Underwood pretended to be a concerned neighbor
Shortly after stepping outside, he noticed Jamie's father was looking for her. When Curtis asked him if he had seen her, Underwood said no and began showing concern so they wouldn't suspect him.
He briefly helped search for Jamie, but around 8 p.m., he told her relatives that he had to go back inside because he had to work in the morning.
Underwood continued cleaning the blood. When he tried stashing her body in the tub, it was difficult because, by that time, her body was stiff.
With duct tape, he was able to keep the lid closed.
The sentencing
Law enforcement officers arrested Underwood after his videotaped confession. He was charged with first-degree murder and held at the McClain County Jail without bond.
An autopsy later revealed that Jamie's cause of death was asphyxiation and direct blows to the head.
After the trial, a jury deliberated for less than 30 minutes before finding Underwood guilty, and afterward, they recommended the death penalty.
The defense team did not agree, claiming that the court should spare him his life because he had a mental illness that medication could control.
On April 3, 2008, a McClain County judge approved the death penalty, then sentenced him to die by lethal injection.
Underwood is on death row at the Oklahoma State Penitentiary in McAlester, Oklahoma.