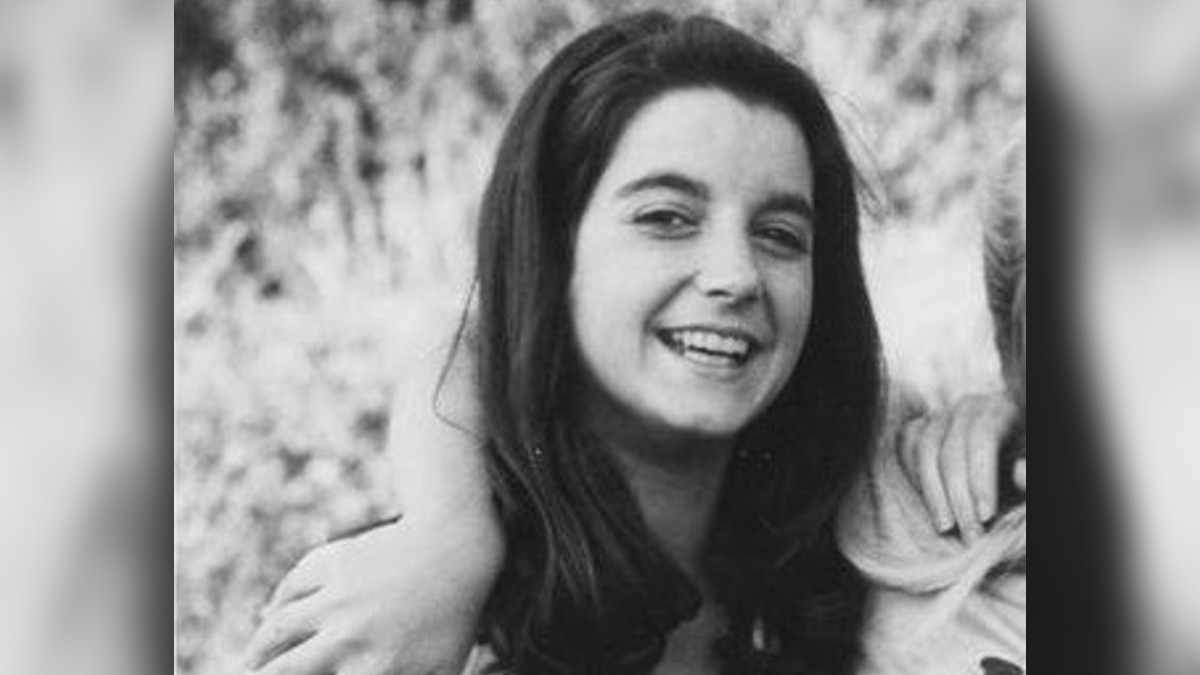 John Thomas Sweeney murdered ex-girlfriend and up-and-coming Hollywood actress Dominique Dunne by strangling her in the front yard of her home in West Hollywood.
The case initially hit the headlines nationally due to the high public profile of the victim; Dominique had already starred in numerous productions, including Steven Spielberg's Poltergeist. However, the case gained further notoriety after Sweeney was seemingly given an extraordinarily lenient sentence.
Dominique was the daughter of producer/writer Dominick Dunne and Ellen Dunne. She was also the niece of famous writers John Gregory Dunne and Joan Didion. But at 22 years old, she was beginning to forge her own illustrious career in acting; unfortunately, Sweeney cut that short.
Dominique and Sweeney had met at a party in 1981, began dating, and soon found a home together. He was the head chef at the exclusive Ma Maison restaurant in West Hollywood. The restaurant was reportedly so swanky that its phone number was allegedly private.
Dominick Dunne would later claim that nobody in the family liked Sweeney; he said he was "creepy." However, they hadn't realized the extent of his abuse against their daughter until it was "too late."
There had been early warning signs. One day, Dominque had rushed to her mom Ellen and told her, "Oh, Sweeney has such a terrible temper. He smashes furniture and throws dishes." And just two months before her death, he had pulled out tufts of Dominque's hair in an apparent rage.
John Thomas Sweeney had already left bruises around Dominique Dunne's neck
Five weeks before the murder, Sweeney again attacked the so-called love of his life, leaving bruising around her neck. At the time, the actress was starring as an abuse victim in an episode of Hill Street Blues, and she reportedly didn't need makeup because of her injuries.
Watch the Latest on our YouTube Channel
Friends of Dominque spoke about her initially taking pity on Sweeney without realizing how dangerous he was. They also said Sweeney suffered from jealousy, and the pair regularly argued.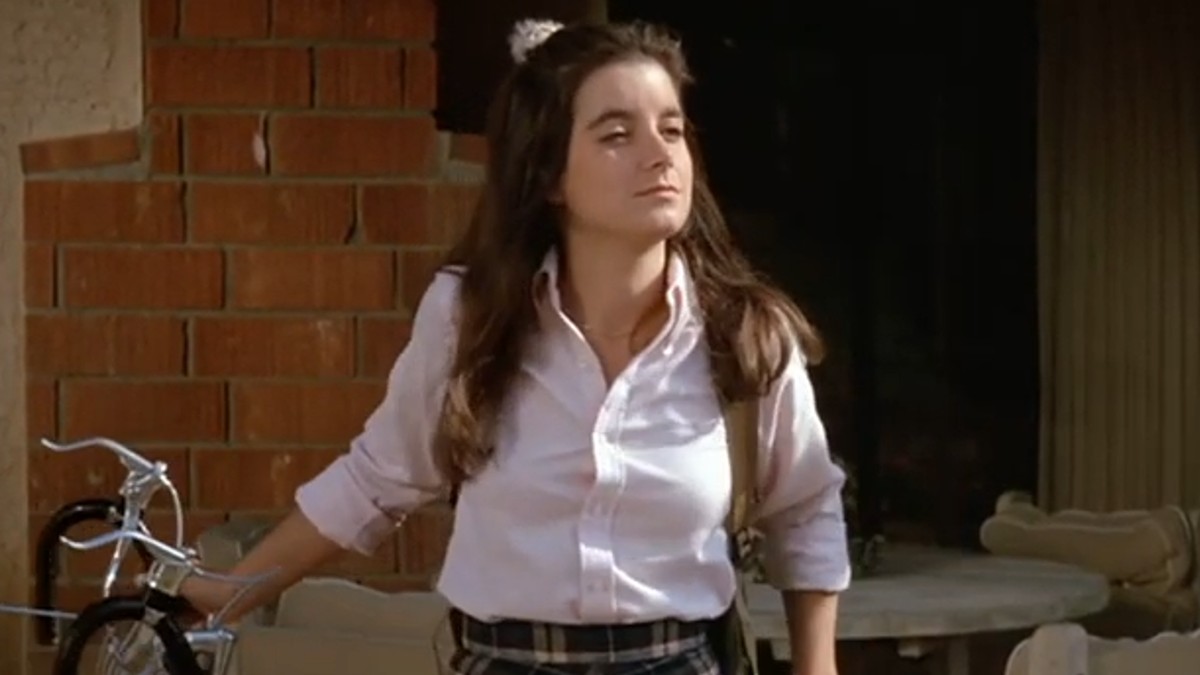 Finally, Dominique decided she'd had enough and tried to end the relationship. Unfortunately, Sweeney wouldn't take no for an answer and began stalking her.
On October 30, 1982, Sweeney turned up at their former home, and an argument ensued. The killer held his hands around his former girlfriend's neck for four to six minutes.
When the police arrived, they found Dominique lying unconscious on the ground, and she was immediately transported to a hospital. They also found Sweeney hiding in some nearby bushes.
Deputy Frank DeMilio said Sweeney told him, "Man, I blew it. I killed her. I didn't think I choked her that hard, but I don't know, I just kept on choking her. I just lost my temper and blew it again."
On November 4, 1982, the doctors took Dominique off life support, and she passed away with her parents and two brothers, Alex, and fellow actor Griffin, by her side.
John Thomas Sweeney: Dominique Dunne death ruled manslaughter
Sweeney was arrested and charged with her murder; however, in a trial that featured a high level of publicity, a jury finally found him guilty of only voluntary manslaughter.
The killer was sentenced to six years behind bars, but he served slightly less than three years and eight months after receiving an early release on parole. Dominique's family were devastated, calling it an injustice.
Sweeney had admitted that he was guilty of killing Dominique. The only thing the jury had to decide was whether or not he meant to kill her or if it was a crime of passion done in the heat of the moment.
Judge Burton S. Katz presided over the case, and he has become a somewhat controversial figure following his role in the trial. Against the prosecution's wishes, Katz ruled out first-degree murder because there was no evidence of premeditation.
That meant the jury needed to choose between second-degree murder and voluntary manslaughter.
Evidence of past abuse by John Thomas Sweeney omitted from his trial
During this time, the prosecution learned of Lillian Pierce, a former girlfriend of Sweeneys, who claimed to have experienced abuse at his hands. The pair had dated on and off from 1977 to 1980, and Pierce said, during that time, Sweeney had perforated her ear drum and punctured her lung.
This was evidence of a history of violence against women; however, Judge Katz ruled Pierce's testimony as inadmissible, and jurors never heard her testify.
Sweeney's attorney Michael Adelson, described as a tough and tenacious individual, did a good job of painting the crime as an unthinking moment in the heat of passion.
He claimed that Dominique had agreed to get back together with Sweeney but had suddenly changed her mind without warning. Her family disputes this.
Adelson argued that Sweeney had not known what he was doing and had killed without premeditation and without malice. He described this as the very legal definition of manslaughter. And the jury eventually agreed.
Judge thought John Sweeney was guilty of Dominique murder
Once the verdict was released, Judge Katz became very vocal about how he disagreed with the decision and thought the system had let Dominique and her family down.
At the sentencing, Katz claimed if he'd been on the jury, he would have found Sweeney guilty of second-degree murder.
"I am convinced this was murder," Katz said. "I am convinced that John Sweeney did not kill Dominique Dunne in the heat of passion, but rather that he killed her because his ego could not stand rejection."
The judge also added, "He [Sweeney] had to have known that as [Dominique] was flailing and trying to get oxygen, the process of death was replacing the process of life. If that isn't malice, then I don't know what malice is."
Dominique's brother Griffin later lamented the outcome of the case calling it such a blow, such a slap in the face to our family and to Dominique's memory." He added, "They literally got away with murder. . . . The bitterness of that will never leave."
Judge Katz switched positions soon after the trial moving to the Juvenile Court in Sylmar, CA. He said he was "pained" by some of the decisions made during the trial and agreed with Dominique's family that "Three and a half years for a life is certainly not justice."
The jury foreman, Paul Spiegel, has defended the jury's actions and claimed that they would have ruled it second-degree murder if they had been allowed to hear all the available evidence.
Spiegel accused Katz of making a "cheap shot" over his comments on the verdict and claimed the judge had only complained about the verdict after receiving criticism.
John Sweeney got a new job after Dominique Dunne death
On his release from prison, Sweeney soon got a job as head chef at another fancy restaurant in Santa Monica. The family were left disgusted that Dominique's killer was allowed to pick up his life and continue on as normal so easily.
For his part, Sweeney freely admitted he "did not do all that much time considering the crime," but he claimed that having to live with killing a loved one was like "doing life… in my heart."
Dominique's family has spoken publicly and at length about their heartache and the sense of injustice that a killer got off so likely. Ellen Dunne channeled her anger into activism and created the California Center for Family Survivors of Homicide to help aid the families of victims of violent crime.