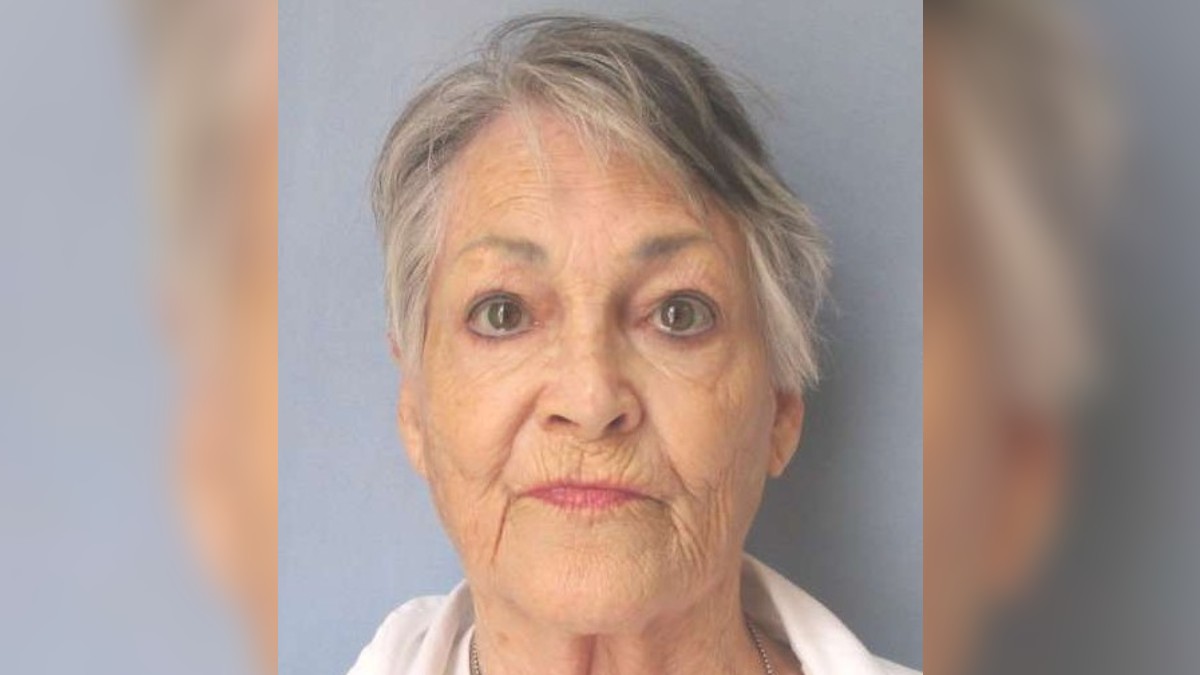 Snapped is examining the murder of Dr. Jack Wilson, who was beaten and stabbed to death by James White in the doctor's home in Huntsville, Alabama.
The case has proved controversial because the victim's wife, Betty Wilson, was convicted of hiring White to kill her husband to claim an inheritance; however, many have since argued that she was innocent.
Betty's twin sister, Peggy Lowe, was also implicated and charged in the murder, but she was acquitted in a separate trial despite similar evidence.
On May 22, 1992, Jack's remains were found on the floor of his home. He had been badly beaten about the head, arms, and hands and had been stabbed in the chest.
A bloody baseball bat was lying five feet from the body.
The police soon arrested White for the murder, and he agreed a deal with the state prosecutors. He claimed that Betty and Lowe had agreed to pay him $5,000 to kill Jack.
James White said he killed Jack Wilson at the behest of Betty Wilson and Peggy Lowe
White said he met Lowe, a first-grade school teacher at her school in Vincent, Alabama, where he had done some carpentry work. He claimed to have had a romantic relationship with Lowe and said that was part of the reason why he'd agreed to kill Jack.
Watch the Latest on our YouTube Channel
The police concluded that the two sisters had arranged to kill Jack so Betty would inherit her husband's estate worth over $6 million.
The sisters' lawyers argued that White alone had killed Jack during a botched robbery.
Betty and Lowe were trialed separately, and there were two very different outcomes. Lowe was acquitted, but her sister was found guilty of capital murder.
Recent studies of the case have suggested that the publicity surrounding the case, combined with the different personalities of Betty and Lowe, may have influenced the outcomes. Lowe was a teacher and a church choir member, whereas Betty was portrayed as an adulterer with many partners.
Betty claimed she had been in an open marriage, and she had numerous sexual partners. One of her sexual partners, Errol Fitzpatrick, testified in her favor; however, Fitzpatrick was African American, which led some to wonder if his testimony actually damaged Betty's case in the eyes of prejudiced jurors.
Betty Wilson sentenced to life for killing Jack Wilson
The victim's family requested that the prosecution avoid seeking the death penalty, so Betty was sentenced to life in prison without the possibility of parole.
Betty Wilson was the subject of a previous documentary, Finding Betty, that argued she was wrongfully imprisoned. A Facebook group, Justice For Betty Wilson, has also lent their support to the convicted prisoner. She has now spent 31 years behind bars.
James White is also serving life in prison, having avoided execution by agreeing to plead guilty and testify against the sisters.
Snapped airs Sundays at 6/5c on Oxygen.