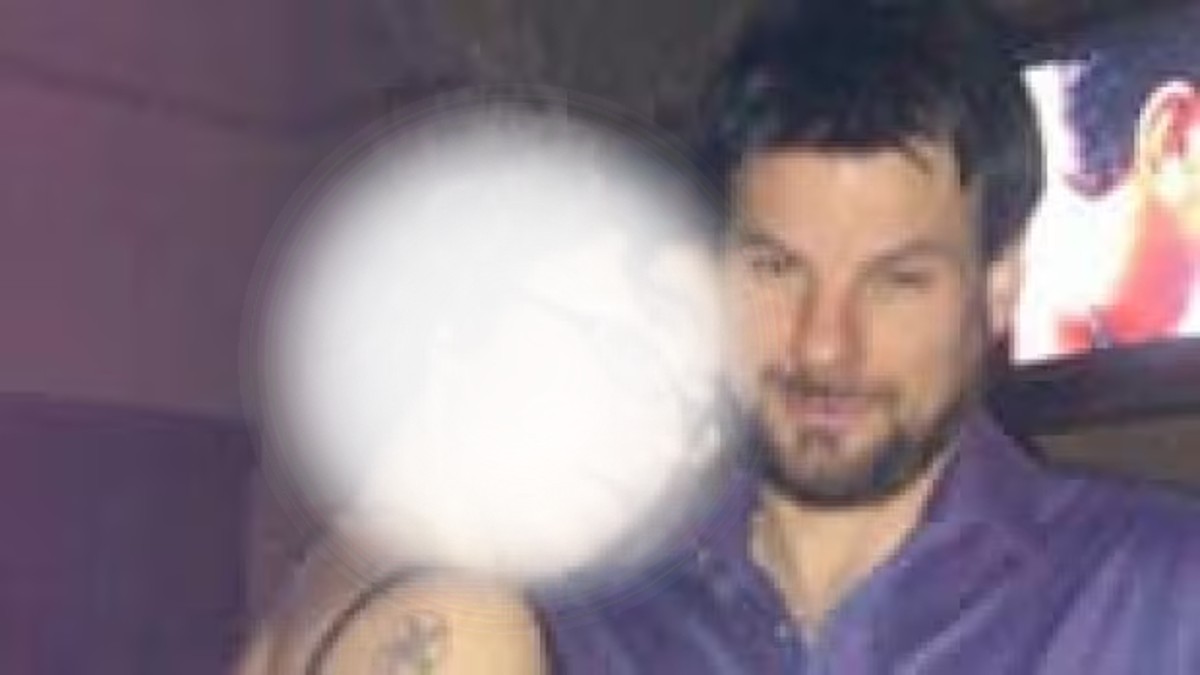 See No Evil is investigating a complex case involving the murder of Dexter Bain by Kyle Ledesma during a botched robbery at a bar in Calgary, Canada.
On November 27, 2010, bartender Dexter Bain and his colleagues had closed up the Our Place Pub bar in northeast Calgary and were unwinding with a few late-night drinks when three men burst through the back door of the bar.
The 36-year-old Bain was standing behind the bar counter when he was shot with a .22 caliber pistol. Bain was shot twice in the back. He managed to stumble outside into the street, where he collapsed.
His colleagues had fled the bar when the shooting began, but they returned to attend to Bain and raise the alarm.
Unfortunately, Bain died from his injuries and left behind a girlfriend and a daughter.
Surveillance footage from a nearby convenience store would later show that Harlan Obey, Christopher Ates, and Kyle Ledesma had been in the area of the bar just before the shooting.
Kyle Ledesma was connected to Dexter Bain murder case
However, the real breakthrough in the case came in March 2011, when Ledesma's cousin, Jermaine Therrien, was shot in the stomach during a house party. The police later surmised that he had been wounded during an argument with either Ledesma or Obey.
Watch the Latest on our YouTube Channel
Therrien and Ledesma got into a taxi and asked the driver to take them to a hospital. However, the driver took them to a 7-Eleven, where he called the cops. When the police arrived, they found a discarded .22 caliber pistol in the parking lot. The pistol had Ledesma's DNA on it and was likely the weapon used to kill Bain.
The Calgary cops then set up an elaborate Mr. Big sting operation involving several undercover officers posing as criminals and befriending a suspect in the hope of getting a confession.
Over the next few months, undercover cops posed as a violent criminal gang, even staging kidnappings with simulated blood and performing other criminal activities. They recruited Ledesma into their so-called crimes.
At the same time, the official Calgary cops were plying pressure on Ledesma and his family and friends over the Bain killing. Eventually, the plan worked, Ledesma sought solace and help from his new criminal buddies and twice confessed to murdering Bain to undercover officers.
The cops also intercepted a telephone conversation between Ledesma and his girlfriend when he stated, "If they get our DNA we are f****d. Me and Harlan are going down for murder."
Kyle Ledesma was twice convicted of murder
All this evidence was enough to charge Ledesma with murder. In 2015, he was convicted of second-degree murder and given an automatic life sentence with no chance of parole for 10 to 25 years.
An appeals court later overturned Ledesma's conviction after his lawyers made a successful complaint about some of the practices used during the Mr. Big operation. The killer claimed his confession to murder had been a lie because he had been trying to maintain his gangster street cred. He also said he was terrified of the undercover cops who he saw as violent criminals.
Ledesma faced a second trial in 2019, where he was again found guilty of murder.
See No Evil airs Wednesdays at 9/8c on Investigation Discovery.