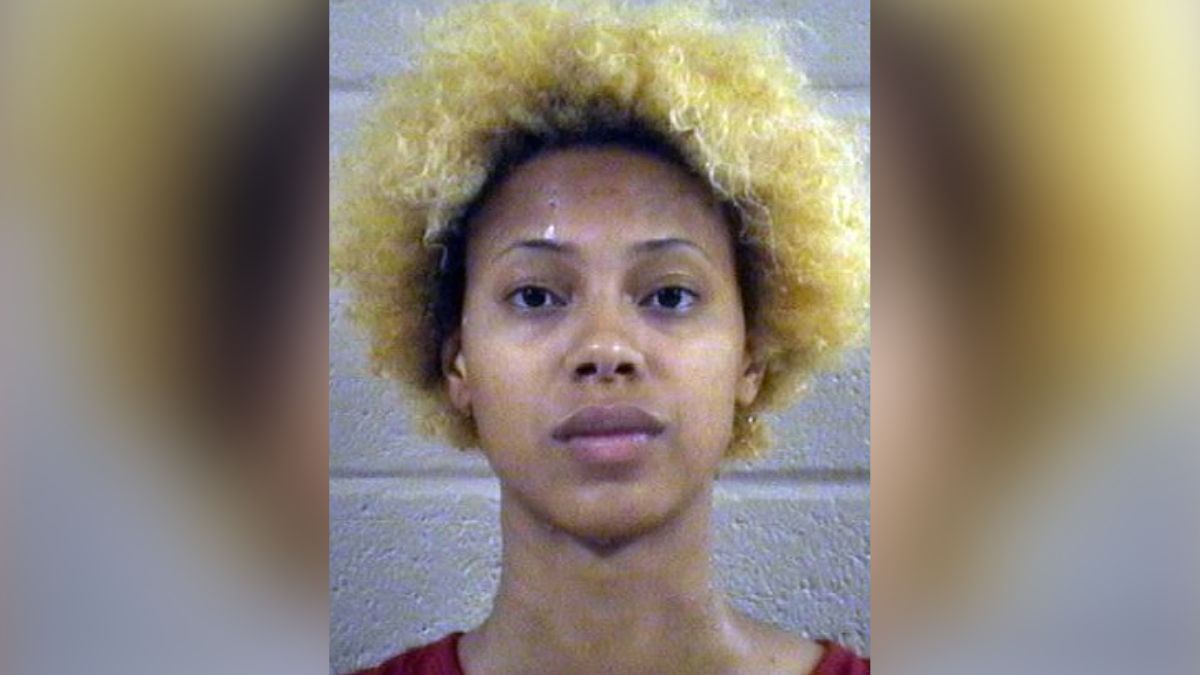 See No Evil is shedding light on the case of Dahyabhai Kalidas Chaudhari, a convenience store clerk who was murdered by Skyy Mims in Dalton, Georgia.
In the early hours of March 9, 2014, officers with the Whitfield County Sheriff's Office were dispatched to Kanku's Express on Airport Road following a 911 call from a customer.
When they arrived at the scene, they found Chaudhari on the floor, laying in a pool of his own blood.
There was also red duct tape over his eyes and mouth.
A medical examiner said the 37-year-old died from massive blood loss after he was stabbed in the back, and he likely died within minutes.
Chaudhari had worked at the store for several weeks, but his co-workers and customers said he was very friendly and was always smiling.
Police learned the identity of the suspect from a key piece of evidence
When investigators searched the store for clues, they found a black cell phone with pictures of a woman, identified as Mims, and her family.
Watch the Latest on our YouTube Channel
She was originally from Detroit, Michigan, but according to her social media accounts, she had moved to Atlanta, Georgia.
Mims was an aspiring entertainer who was reportedly obsessed with winning the lottery so that she could pursue a career as a rap artist.
On March 11, police officials received a tip that Mims was hiding out at a home in Cartersville.
The U.S. Marshals Service Southeast Regional Fugitive Task Force went to that location to arrest her. While there, they found lottery tickets that had already been scratched off, duct tape, and the murder weapon.
A pair of blood-stained latex gloves were also found.
DNA experts later testified that the blood was Chaudhari, and Mims' skin cells were found inside the gloves.
Mims was booked into the Whitfield County Jail, where she was held without bond.
Dahyabhai Kalidas Chaudhari's murder was captured on surveillance camera
Investigators viewed the store's surveillance camera and saw footage of Mims attacking Chaudhari in the storage room. When he was down on the floor, he kicked the gun out of her hand.
She pulled out a knife and stabbed him repeatedly before putting duct tape over his mouth and eyes.
The police said Mims went to the front of the store and told the customers to leave. She said it was closing due to an emergency.
When everyone left, she stole $200 in cash and dozens of scratch-off lottery tickets before fleeing in a stolen vehicle, a Kia Soul.
An hour before the attack, police said Mims was seen on camera casing the store.
Following a week-long trial in May 2014, a Whitfield County jury deliberated for nearly an hour before they found Mims guilty of 11 charges, including one count of malice murder.
In June 2015, a judge sentenced Mims to life in prison.
See No Evil airs Wednesdays at 9/8c on Investigation Discovery.