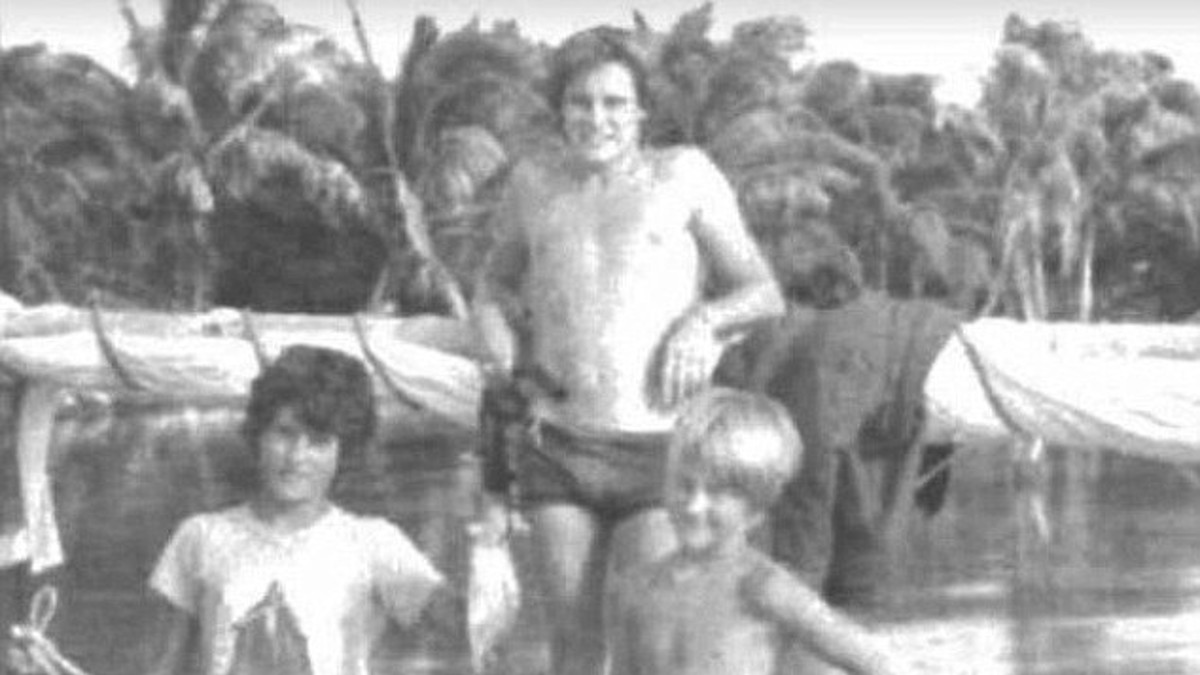 Evil Lives Here is investigating the murder of Christopher Farmer and his girlfriend, Peta Frampton, who were both drowned in the Caribbean Sea by Silas Duane Boston in 1978.
In either June or July 1978, Farmer and Frampton, both 25 years old and both from Manchester, England, were vacationing in the Caribbean when Silas Boston agreed to take them from Belize to Mexico on his sailing boat.
The American had been sailing around the Caribbean with his two sons, Vince and Russell Boston, aged 12 and 13, on their boat, the Justin B.
However, at some point, an argument occurred that would prove deadly. Farmer berated Boston for bullying one of the boys, and the drunken skipper tried to punch him but missed and fell into the sea. The incident so angered Boston that he decided to murder the couple.
Boston beat Farmer with a club before tying him and Frampton up. At one point, he ordered his son, Vince, to stand guard over Frampton.
An adult Vince would later describe how an angry Frampton appeared to know she would be murdered and told him he was going to hell. Vince, terrified of his father, agreed with her.
Silas Duane Boston threw Peta Frampton and Christopher Farmer off his boat
At some point, Boston attached weights to the couple and threw them overboard. Their remains were discovered by Guatemalan fishermen floating in the water on July 8, 1978.
Watch the Latest on our YouTube Channel
Vince later spoke of the incident, "I was just in shock, my knees were just shaking. We didn't say anything, we were speechless, it's like watching a horror movie in real life."
Despite Vince and his brother attempting to tell the authorities what their father had done, the case went cold and stayed cold for 40 years.
A major breakthrough only occurred when a cold case unit within the Sacramento Police Dept. began reinvestigating Boston over the 1968 death of his wife, Mary Lou Boston.
The cops interviewed the now adult Vince Boston, who described in detail what his father had done to Farmer and Frampton.
In the meantime, Farmer's now adult sister, Penny Farmer, had been researching her brother's death and contacted Vince on social media. Penny also learned her father, BBC journalist Charles Farmer, had been collecting evidence for decades linking Boston to his son's murder.
Silas Boston was eventually arrested for murder
The Greater Manchester Police Dept. then contacted the US Attorney's office, and working with the Sacramento cops, Silas Boston was finally arrested in Paradise, California, in 2016.
The 75-year-old Boston was charged with first-degree maritime murder. He pleaded not guilty. However, Boston managed to escape justice; he was seriously ill and started refusing medical care. He died about two weeks before his trial was set to begin.
Evil Lives Here airs Sundays at 9/8c on Investigation Discovery.