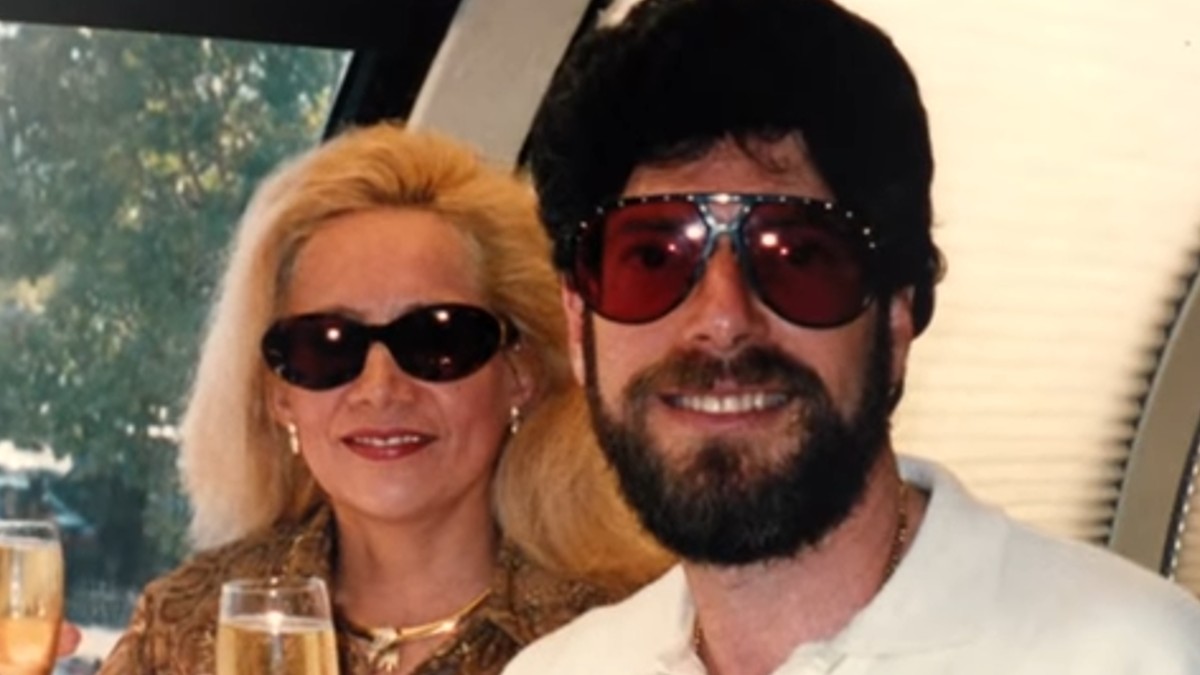 A Time To Kill is examining the brutal murder of millionaire heir Ben Novack Jr. by his wife, Narcy Novack, and her brother Cristobal Veliz.
Narcy Novack and Veliz hired hitman Alejandro Garcia and two other men to kill Ben out of "hatred, greed, and vengeance" when they feared he would divorce Narcy, causing her to miss out on the vast Novack family estate.
The gruesome siblings also ordered the death of Ben's mother, 87-year-old Bernice Novack, and when their crimes were finally uncovered, they tried to blame Narcy's daughter from a previous marriage, May Abad.
Ben Novack Jr. was the son of Ben Novack Sr., founder of the world-famous Fontainebleau Hotel in Miami Beach, which had hosted some of the world's most famous celebrities. The hotel had also featured in the Hollywood movies Scarface and Goldfinger.
On July 12, 2009, Narcy and Ben were staying at the Hilton Hotel in Rye Brook, N.Y., when Narcy signaled to the killers that Ben was her husband by stroking his hair.
She later directed the hired killers to their hotel room, where she knew Ben was sleeping, and she ordered the hitmen to blind her husband before killing him.
Ben Novack Jr. was beaten to death at the behest of his wife, Narcy Novack
Ben was bound and gagged and brutally beaten to death with dumbbells, and his eyes were gouged out with a knife.
Watch the Latest on our YouTube Channel
The shocking murder led to investigators reexamining the death of Ben's mother, Bernice Novack, who was found dead the previous April in her garage in Fort Lauderdale, Florida. At the time, the cops put her death down as a tragic accident, assuming she'd slipped and fallen while getting out of her car.
However, the cops subsequently learned from Alejandro Garcia that Narcy and Veliz had hired him to kill her. Garcia revealed that Bernice had been hit in the face with a monkey wrench.
The investigators learned that Ben had been having an affair with a porn actress, Rebecca Bliss. She testified that Narcy had offered her $10,000 to stay away from her husband and told her, "If she couldn't have him, no other woman was going to have him."
Investigators learned that a prenuptial arrangement between Narcy and Ben meant that she would be barred from his inheritance in the case of divorce.
Narcy Novack and Cristobal Veliz were given life sentences
The testimonies of Bliss and hitman Garcia were instrumental in getting a conviction against Narcy and Veliz. They were both sentenced to life in prison.
Garcia was sentenced to over 17 years for his role in the murders and will be deported to his native Nicaragua after his sentence.
May Abad's sons now stand to inherit the Novack fortune, which includes Ben's vast collection of Batman memorabilia. The collection is estimated to be worth about $2 million and features the original Batmobile from the 1960s TV series.
A Time To Kill airs Thursdays at 9/8c on Investigation Discovery.