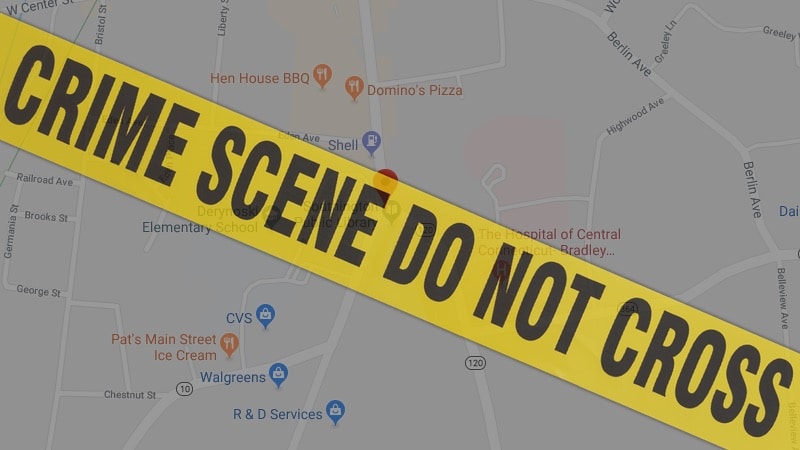 Robbie Schmidt was murdered and then his body was dumped by the side of the road. Investigation Discovery's Dead of Winter examines why he was killed and who did it.
December 20, 1989, in Southington, Connecticut, and Schmidt's body was found in a bank of snow by the side of the road, he'd been strangled to death. Detectives had their suspicions about who might be involved in the bartender's murder, but it was to take several years before they got a break in a case.
In 2001, a fingerprint was found in the car that police knew Schmidt had been murdered in. The print matched to a man called John Grzeszczyk.
Grzeszczyk, now a family man on with a job, was quick to confess his involvement in the murder and told police he'd driven the car and helped to dump the body, all for $1000. He also told detectives that four other men were involved and gave up their names.

He pled guilty and in 2005 he was sentenced to 25 years in prison, with the judge noting his cooperation. Schmidt's family had pressed for a life sentence but the judge agreed with Grzeszczyk's lawyer that without his help, no convictions of any sort would have been made in the case.
The men who organized the killing, Jeffrey Stenner and Scott CanCel, were both given 60 years in prison. Whilst Gilberto Delgado, who pled guilty to committing the actual murder, received 25 years. The final man convicted was Salvatore Zampi, who had a minor role in the crime and was released after a few years.
Detectives believe the motive behind the killing was to keep Schmidt quiet about various robberies he and Stenner had committed. Stenner thought his accomplice had been talking too much about their crimes and decided to have him killed.
Watch the Latest on our YouTube Channel
Dead of Winter – Winter's Bone airs at 10:00 p.m. on Investigation Discovery.