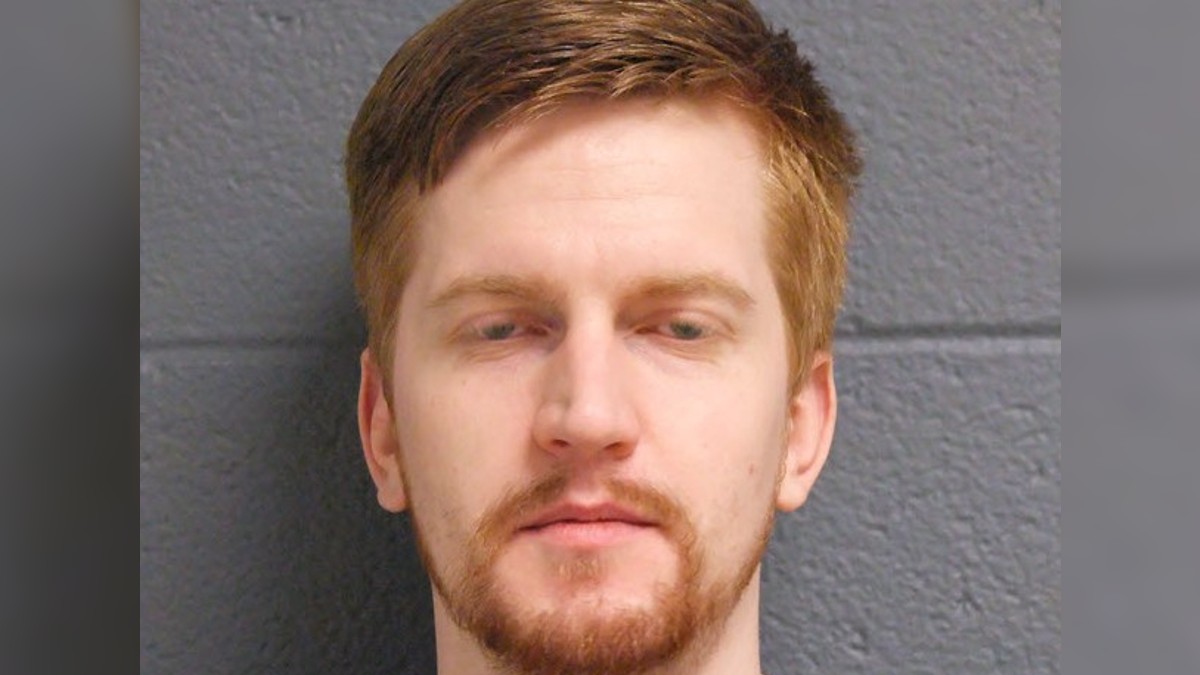 Final Moments on Oxygen is examining the sickening murder of Ashley Young, who was killed and dismembered by Jared Chance in his apartment in Grand Rapids, Michigan.
Jared and Ashley were supposedly friends, and in the early hours of November 29, 2018, Ashley was hanging out at Jared's apartment. But at some point during the night, Ashley murdered the 31-year-old by either shooting her or hitting her in the head.
The killer then dismembered his victim in the apartment with an electric saw.
The following morning, Jared contacted his parents in nearby Holland, MI. Incredibly, James Chance, a retired police officer, and his wife Barbara drove to Grand Rapids with their second son to help Jared cover up the crime.
The cops later learned that the Chance family had loaded up their car with a number of incriminating items from Jared's apartment and Ashley's car, including the electric saw, a shower curtain, a garbage can, cleaning supplies, women's boots, clothing, and other items.
The family was fully aware of what happened because Jared confessed to his family that he had "chopped [Ashley] up" and placed some of her body parts "all over town" in different garbage cans.
Jared Chance arrested after Ashley Young torso found in basement
A few days later, Jared's neighbor discovered Ashley's torso in the building's basement. When the police searched Jared's apartment, they found her arms and legs. Her feet, hands, and head have never been located.
Watch the Latest on our YouTube Channel
On December 5, the cops searched the Chance family home in Holland, where they found the electric saw and shower curtain from Jared's apartment; both items had Ashley's blood on them.
The family had actually gone to the Grand Rapids Police Department several days earlier and had brought up Ashley's name, but Jared informed the cops he would not speak without a lawyer. The police told him they could not provide a lawyer as he was not under investigation, so the family left.
In September 2019, Jared Chance was convicted of second-degree murder, mutilation of a dead body, concealing a death, and tampering with evidence. The judge ignored the sentencing guidelines, which ranged from 26 to 87 years, and sentenced him to 100 to 200 years.
Judge Mark Trusock cited Jared's lack of remorse and the horrific details of the case as the reason why he imposed such a strict sentence for the "completely senseless killing."
Judge Trusock added, "What you did and what I saw in photographs was reprehensible and heinous. This goes beyond comprehension."
Jared Chance parents jailed for helping him cover up Ashley Young murder
Barbara and James Chance received sentences of 45 days and 30 days, respectively, for their role in helping their son cover up the murder.
Ashley's family vented their frustration at Barbara and James's lenient sentences. Ashley's stepmom, Dana Nelson, told the press, "If you help or know what happened a crime, and you don't do anything about it, you're just as guilty as Jared. Just as guilty as the person who committed it."
Final Moments airs at 7/6c on Oxygen.