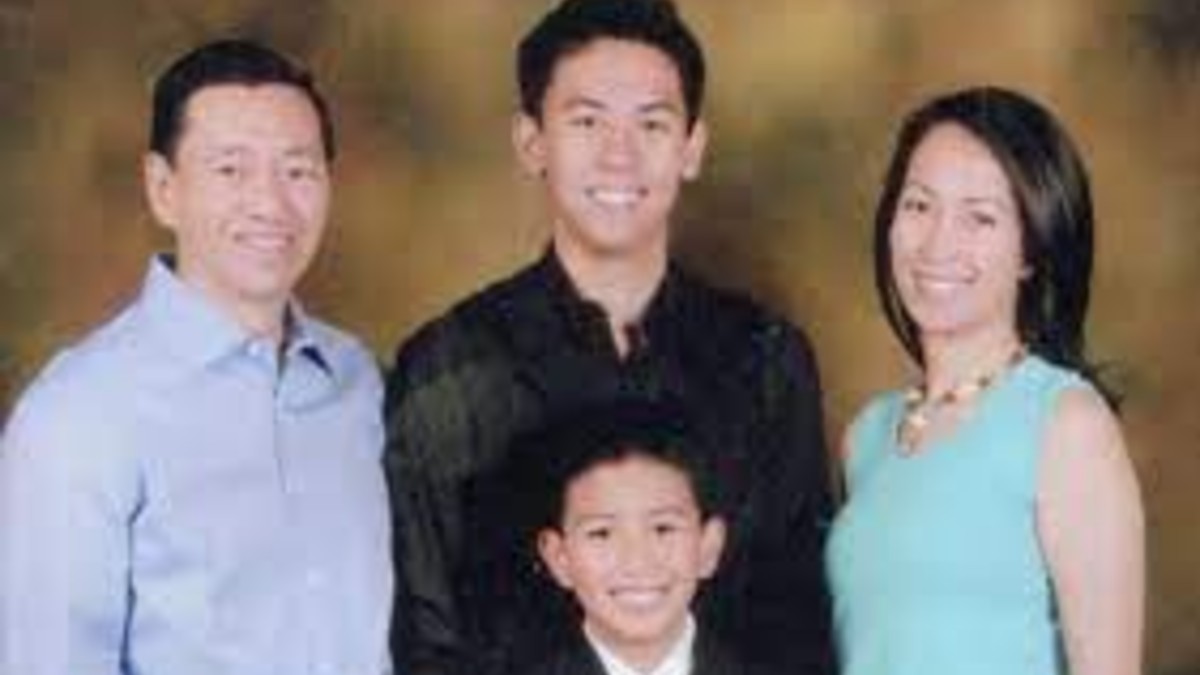 Evil Lives Here is examining the murder of Antonio Potenciano Gana, who was the victim of a botched murder/suicide plot by his wife Annamaria Magno Gana at their home in Tustin, California.
Gano also turned the gun on her two sons, but fortunately, her eldest son was only wounded, and the younger one managed to escape injury.
On the afternoon of Mother's Day 2011, Annamaria Gana armed herself with a high-powered handgun and fired a single shot into the ceiling of her bedroom. When her husband, Antonio, and 16-year-old son, Tony, ran into the room to see what had happened, she shot her husband in the chest and her son in the arm.
Gana then tried to fire at her 9-year-old son, Alfonso, but he was able to hide. She attempted to shoot herself in the head, but the bullet merely grazed her.
The terrifying incident came to an end when Alfonso managed to wrestle the gun from his mother's hands. He raised the alarm by running outside and yelling at neighbors.
When the cops arrived, they found the small boy still holding the firearm. When the officers encountered Gana, she confessed to the shooting and asked them to kill her.
Both Antonio and Tony Gana were taken to a hospital, where sadly, the older man was pronounced dead. Thankfully, his son, Tony, survived his injuries.
Watch the Latest on our YouTube Channel
Gana never denied the shooting, but she did later claim that she had no recollection of killing her husband or wounding her son. At her trial, she said her first memory after the shooting was hugging her husband.
Annamaria Magno Gana admitted to wanting to kill her family
In an interview the day after the shooting, Gana had told investigators that "I wanted to kill everyone." She explained that she had wanted to die but that she had wanted her family to die with her.
Gana was suffering from depression, but as the prosecution would later argue, "that's no defense for murder."
Gana's defense lawyers argued that her sentence should not be too harsh as she didn't realize what she was doing.
The jury leaned more to the prosecutor's way of thinking leading to Annamaria Gana being found guilty of murder. She was sentenced to 40 years to life.
More from Evil Lives Here
Follow the links to read about more murders profiled on Evil Lives Here.
Christopher Duntsch, aka Dr. Death, botched 35 of the 38 spinal surgeries he conducted in two years. His medical malpractice led to the deaths of Floella Brown and Kelli Martin.
Gary Hardy inflicted years of anonymous sexual abuse at his stepdaughter, Sarah Garone, which included bombarding her with sexually explicit mail and messages, and even stealing her underwear.
Evil Lives Here: Shadows of Death airs at 10/9c on Investigation Discovery.