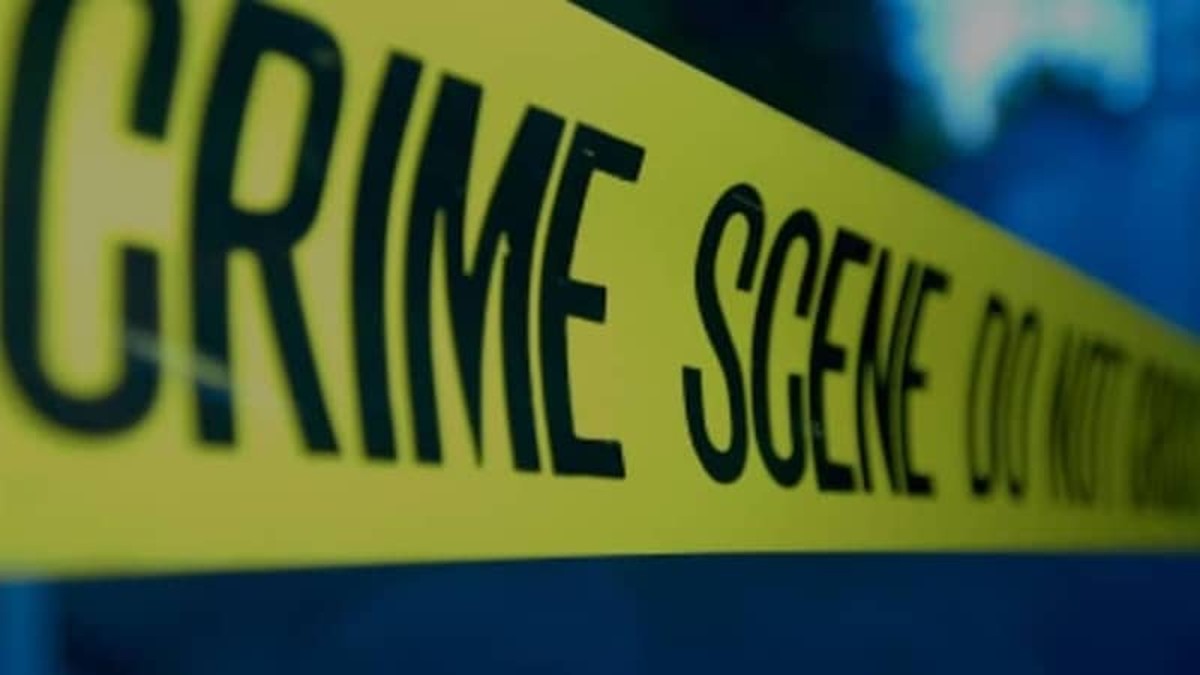 Murder in the Big Apple is investigating the case of Amy Watkins, who was brutally murdered in a botched robbery by David Jamison and Felix Rodriguez on a Brooklyn street in 1999.
Amy was a 26-year-old social worker from Topeka, Kansas, who had moved to the Big Apple to continue her studies while working at a refuge for women who had suffered domestic abuse.
On March 8, 1999, Amy was walking from the subway to her Brooklyn apartment with an armful of groceries when she was attacked by Jamison and Rodriguez, who were trying to rob her.
Amy screamed and fought back, which led to Jamison stabbing her with a knife. The weapon was plunged into her back with such force that it punctured her lung and lodged in a rib, nearly coming out through her chest.
The two hoodlums escaped with just $8 from Amy's bag.
This murder caused great consternation at the time. New York had been blighted by high crime rates for decades, but the murder rate had been steadily falling throughout the 1990s. Amy's murder felt like a return to a darker era.
David Jamison accused of Amy Watkins murder by a police informer
The NYPD came under pressure to solve the case, but they didn't get their breakthrough until August 2000, when a police informer pointed the finger at Jamison.
Watch the Latest on our YouTube Channel
Jamison led the cops to Rodriguez and another man, Haitian national Pierre Antoine. Antione was later deported from the country.
David Jamison confessed to the police in both writing and on videotape that he had been the one holding the knife. He was acquitted of first-degree murder but found guilty of second-degree murder and first-degree robbery. He was sentenced to 25 years to life.
Felix Rodriguez was also found guilty of second-degree murder and was sentenced to 15 years to life. The prosecution had sought a tougher sentence, but Rodriguez found help from an unexpected source when Amy's father, Lawrence Watkins, pleaded with the sentencing judge for leniency.
Amy Watkins' family showed compassion toward her killers
Watkins told the court, "We understand that Felix Rodriguez was not the actual assailant of our daughter… We think 15 years to life will be sufficient."
Lawrence Watkins and his wife, Amy's stepmom, Gayle Watkins, were devout Christians who became known for their humanity and compassion toward their daughter's assailants. The pair struck up a friendship with Jamison's mother, Margo Jamison, who shared their faith.
The trio also bonded over their grief as Amy's parents struggled with their loss, and Margo Jamison saw her son incarcerated.
However, the opinion of many New Yorkers was summed up by Eboni Garcia, who told the New York Times, "Somebody had to pay for what happened to this woman. She was a social worker. Can you imagine how many people she could help with her life?"
Murder in the Big Apple airs Thursdays at 10/9c on Investigation Discovery.