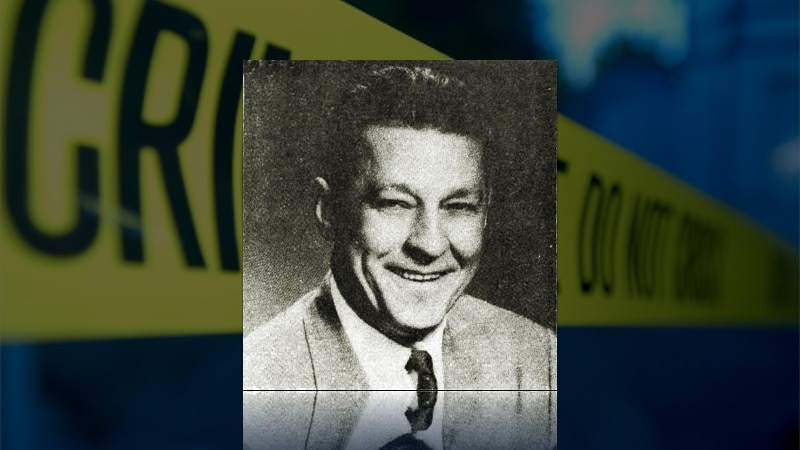 The disappearance of Alaska separatist Joe Vogler had police puzzled for over a year. Murder in the Midst examines the case and explains how it was solved.
Vogler went missing on May 30, 1993, and when police searched his home they found his pets unfed and his wallet and vital heart medicine left behind. Despite this and the fact that his handgun was missing, they did not initially suspect foul play.
Friends and family started an intensive search of all his mining properties, but no trace of the 80-year-old could be found and the case soon went cold.
Volger was originally from Kansas, but he took Alaska to his heart and he was a vocal proponent of independence for Alaska from the United States. As founder of the Alaskan Independent Party, he even ran in the governor race a few times.
Some members of his political party thought that the U.S. government might have had a hand in his disappearance. They reasoned that he'd often agitated officials and had been involved in numerous legal actions against the Federal Government.
Theories about his disappearance ranged from a CIA plot to angry National Park Service officials being involved. The FBI's refusal to investigate Vogler's case only fuelled the speculation.
It turned out that culprit was far closer to home, in the shape of a former employee of the Alaskan Independent Party Manfred West. A criminal with a record for forging, he admitted to detectives that he murdered Vogler over either a robbery or illegal explosives deal that had gone wrong.
Watch the Latest on our YouTube Channel
Volger's remains were evenutally found in a gravel pit near Fairbanks and fingerprints taken from the body identified it as belonging to the campaigner. The body was wrapped in a blue tarp and wrapped up in duct tape, just as West had described.
West was later sentenced to 80 years in prison.
In accordance with not wishing to buried under an American flag, Volger was laid to rest alongside his second wife in Canada .
Murder in the Midst airs at 10:00 p.m. on Investigation Discovery.