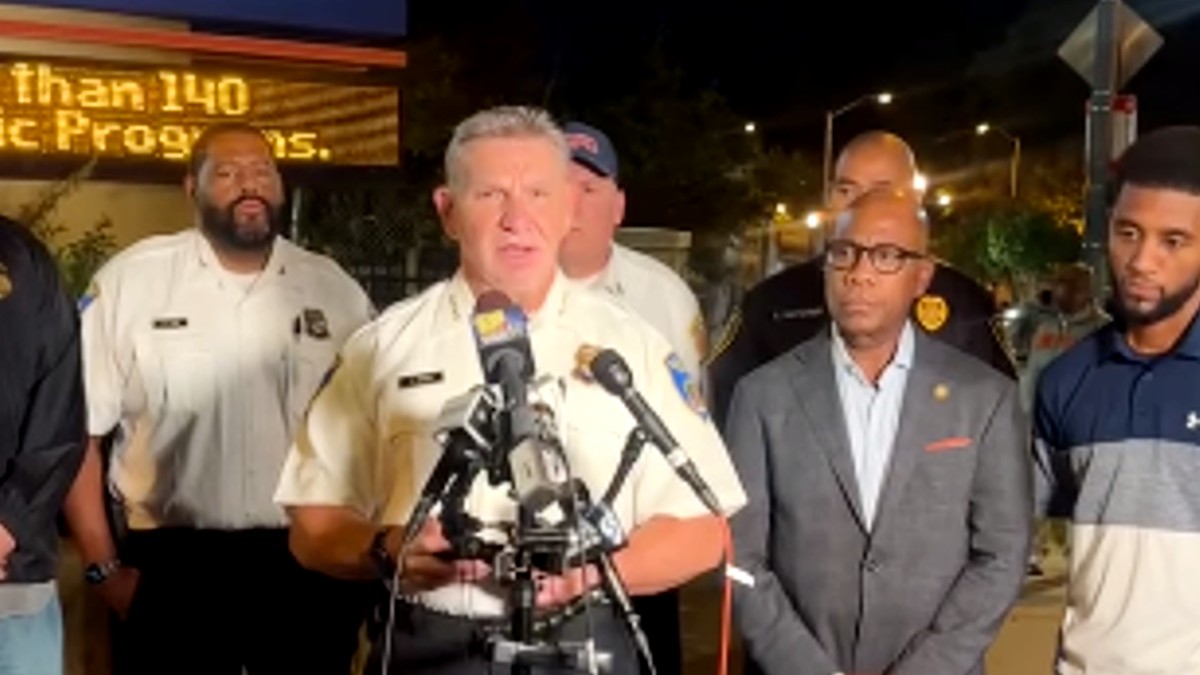 Staff and students at Baltimore's Morgan State University are still reeling after multiple gunshots fired on campus during Homecoming celebrations left five people injured on Tuesday night.
The Baltimore police have not made any arrests and are appealing for witnesses to help identify the shooters. The cops suspect there were at least two, possibly three, gunmen.
The five victims, four men and one woman, were aged between 18 and 22. They were transported to a nearby hospital and are believed to have suffered non-life-threatening injuries. One victim has already been discharged from the hospital.
Four of the victims were students at Morgan State University.
At a news conference Wednesday, Baltimore Police Commissioner Richard Worley said the cops suspect the gunfire resulted from a dispute between two groups.
They believe two shooters attempted to target one individual who managed to escape the gunfire, and the five victims were "unintended targets" who were simply caught in the crossfire.
The police are examining the scene and ballistic evidence to determine if there was a third shooter and exactly how many weapons and bullets were fired.
Watch the Latest on our YouTube Channel
Worley also explained that officers on patrol had heard the shooting at approximately 9:25 p.m. on Tuesday, and multiple units were on the scene within minutes. He also said the five victims had all been shot within seconds.
Baltimore police ask for help identifying Morgan State shooters
In the meantime, the police released a video of four young Black men spotted by surveillance footage in the vicinity of the shooting.
The footage showed four men walking across some grass before hurrying back in the opposite direction. One individual appeared to have covered his face.
The BPD has asked witnesses to contact Northeast District detectives at (tel: 410-396-2444). Tipsters can remain anonymous by using the Metro Crime Stoppers tip line at 1-866-7LOCKUP.
Morgan State Homecoming cancelled as a security precaution
Morgan State University President David K. Wilson announced yesterday that for the first time in Morgan's history, all Homecoming activities and celebrations would be canceled for the rest of the week.
Wilson said he delivered the news with "great consternation" but insisted "the safety of our campus is of the utmost importance and our resolve in ensuring that we have a secure campus is paramount."
The President also said classes would be canceled for the rest of the week, and he urged students and staff to focus on their mental welfare.
Finally, Wilson thanked the larger community for their support and reiterated the college's commitment to keep the campus a safe place.