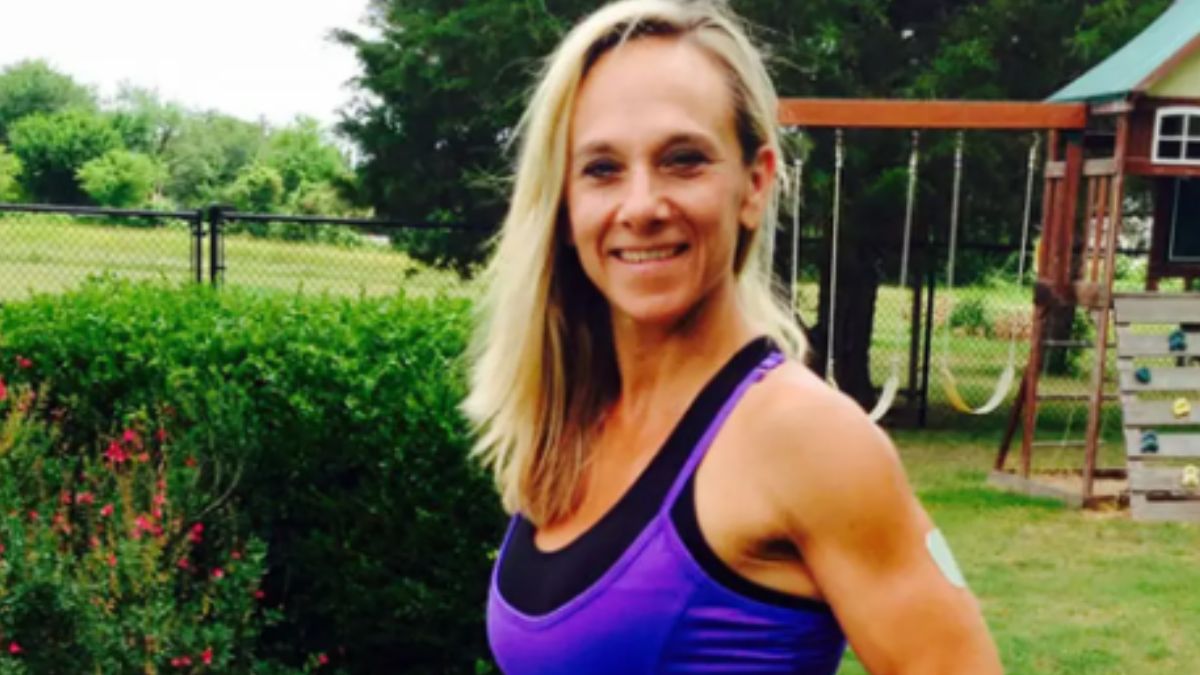 Terri Bevers, also known as "Missy," made headlines after she was found murdered at a church in Midlothian, Texas, and her killer has yet to be brought to justice.
Missy was born in Graham, Texas, on Aug. 9, 1970, and by the time she was in her late twenties, she married Brandon Bevers.
She was a special education teacher who gave up her career after having her baby girl. She and her husband decided that being a stay-at-home mom would be the best option.
The couple had two more daughters and eventually settled in Red Oak.
When their children started getting older, Missy thought it was time to get back into the workforce.
With her love for sports and fitness, she obtained her certification in fitness training. Then she began teaching Camp Gladiator classes at Creekside Church of Christ.
Who killed Missy Bevers?
On April 18, 2016, the 45-year-old mother of three left her home in her 2012 Ford F-150 pickup truck. After a 20-minute drive, Missy arrived at the church, located on East U.S. Highway 287, around 4:18 a.m.
Watch the Latest on our YouTube Channel
She began preparing for her 5 a.m. class, and by the time her students arrived, she was found on the floor—unresponsive.
The students made several 911 calls to report that Missy had been severely injured in what appeared to have been a robbery.
When emergency medical services arrived, they pronounced Missy dead on the scene.
Her cause of death wasn't immediately released to the public, but it was later revealed that she died from "multiple puncture wounds to the head and chest," police said.
Officers ruled her death a homicide when they noticed there was broken glass inside the church, evidence of a struggle, and forced entry.
They also thought it was a robbery until they realized that nothing was stolen.
After seizing Missy's truck, where they located her purse, iPad, planner, and other personal items, police were hopeful that they would find clues that would lead to her killer, but they didn't.
Missy Bevers' messages: Who was Terri communicating with?
Midlothian police continued their investigation and learned that she and her husband had financial problems.
They were having extramarital affairs.
Missy had been communicating with a man she met on LinkedIn, a social networking site for professionals, from January 2016 until the day she was murdered.
When the police contacted the man, who remains unnamed though they considered him a person of interest, he stated that after chatting with Missy, it "ultimately turned flirtatious and familiar."
One of the messages, which was sent several days before she was killed, was "creepy," according to the police.
They believe that Missy's killer knew where she would teach her classes because they checked her social media, where she would post her schedule.
Police released Missy Bevers' video footage
The Midlothian Police Department released surveillance footage from inside the church. It didn't have an alarm or outside surveillance cameras that worked at the time.
A person dressed in SWAT-like tactical gear was captured destroying church property with a pry bar for about 30 minutes before Missy arrived.
Police officials are unsure if the suspect is a man or a woman. They were hoping that someone would identify the suspect by recognizing the way that they were walking.
Although police officials received thousands of tips and theories about what happened to Missy, no one has positively identified the suspect.
In January 2017, a new video surfaced that captured a 2010–2012 Nissan Altima or a 2010–2012 Infinity G37 slowly circling the parking lot of a closed business, SWFA Outdoors, near the church a few hours before Missy was murdered.
Is Bobby Wayne Henry a possible suspect?
After the surveillance video was released, many speculated that a former Lancaster police officer, Bobby Wayne Henry, could be the killer.
Websleuths went on to describe the similarities between Henry and the killer, including the way that they walked. Henry supposedly walked with a limp.
The killer had a distinctive walk, but police said it may have been temporary due to an injury.
When the police spoke with Henry, he allegedly said he still had his police gear, but it no longer fit.
He was later eliminated as a positive suspect. There was no evidence to prove that Henry, who was taller than the person in the surveillance video, had killed Missy.
Brandon Bevers suspects the killer might be a female
Missy's husband told the media that he believe the suspect is a woman who knew his "wife and had a motive."
He also told police that he was on a fishing trip in Mississippi, which he takes every year, and he said he had left the night before the killing.
While there, Brandon said he received a call from one of Missy's students, who told him about the incident.
Brandon drove eight hours back to Texas.
When he went to the police station to be questioned by detectives, he said it was then that he felt like a suspect.
He said, "You could tell that the investigators were trying to assess how this had come to being."
Although they said that Brandon wasn't a person of interest, they later became suspicious of his father, Randy Bevers.
Missy Bevers' father-in-law was questioned
On April 22, 2016, four days after Missy's murder, the Dry Clean Super Center of Midlothian contacted the police. They reported that Randy had dropped off four articles of clothing with bloodstains.
He told the employee that it was animal blood, but after examining the clothing, including an XXL long sleeve women's shirt, they said it looked as if he tried to clean it before dropping it off.
When the police questioned Randy, he said it was from a dog fight that erupted in his daughter's kitchen.
He carried his wife's 13-year-old Chihuahua, who later died, to the vet hospital in Mansfield, and the dog's blood had transferred to his shirt.
Randy then gave a written statement at the police station.
Brandon, who accompanied his father, said, "I wanted to make sure that we get over here and put this fire out pretty quick. This is such a non-issue that we wanted to address it fast."
DNA results from Randy Bevers' bloodstained clothing revealed
A few days later, police officials filed a search warrant to seize Randy's clothing. They then sent them to the lab for testing.
In a warrant affidavit, police said, "We promised early on to follow every lead in this case, and this recent action reflects just that."
"If we feel we have information that is important for the public to know, we will release it as promptly as possible."
Two months later, Randy was cleared after DNA testing revealed that the blood on his clothing belonged to an animal.
Missy Bevers update: What is the latest we know?
It's been nearly seven years since Missy was murdered, and law enforcement officers have yet to find her killer. They are also unsure of the motive behind her killing.
But as of 2023, they said Missy's murder is still considered an active investigation. And a $50,000 reward is being offered for more information that would lead to the arrest of her killer.
Anyone with information about the murder is asked to contact the Midlothian Police Department's tip line at (972) 775-7624.