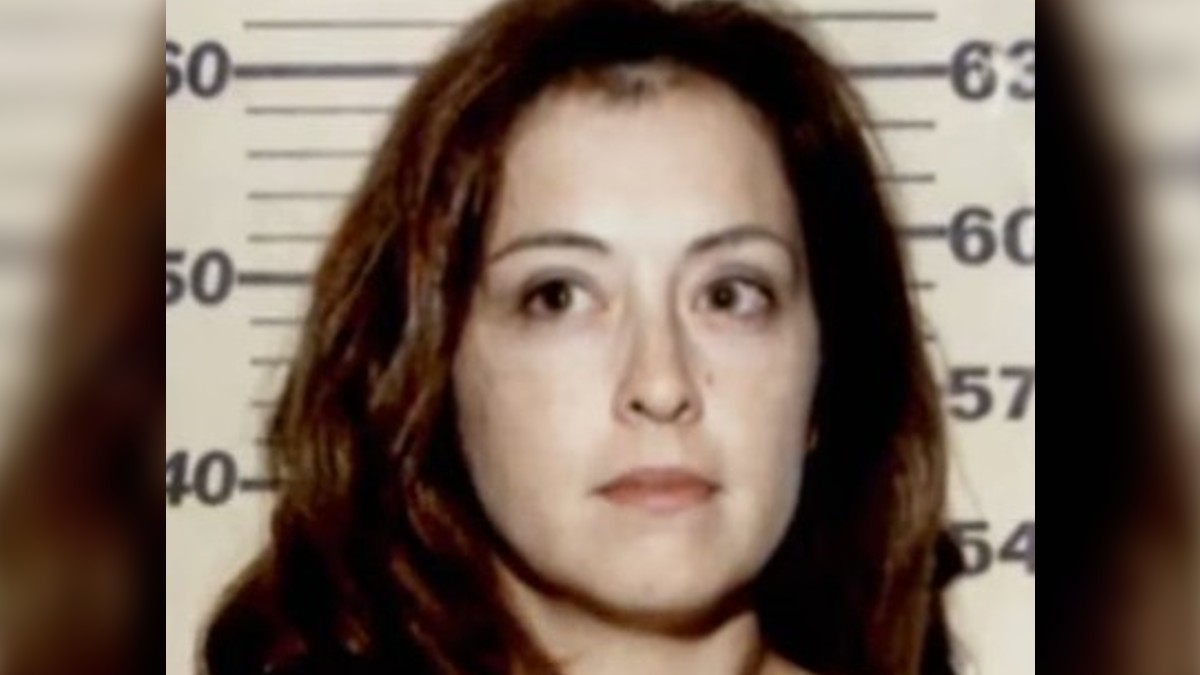 Minnie Salinas and James Guevara were having an extra-marital affair, and after Salinas delivered an ultimatum, they decided to murder Guevara's wife, Velia Guevara.
In 1990, journalist James proposed to his schoolteacher girlfriend, Velia, and the San Antonio, Texas-based couple were married later that year. On the surface, the pair appeared to have a bright future, but James Guevara was harboring a dark secret.
Unfortunately, James Guevara was already having an affair with one of his colleagues, Minnie Salinas. It's believed that Guevara and Salinas actually had sex for the first time just three days before his marriage to Velia.
Three years later, in April 1993, Salinas told Guevara that it was either her or Velia, and she demanded that things change by June 1. The pair then put into operation a plan to murder Velia.
On May 26, 1993, Velia was shot dead in her apartment. The police believe that Salinas and Guevara tricked her into leaving her flat by having the apartment complex management tell her she had left the lights on in her car. When she left the apartment, Salinas sneaked inside, armed with a .9mm handgun.
At some point between 10 a.m. and noon, Velia returned to her apartment, where Salinas shot her three times in the abdomen. She died at the scene.
James Guevara had strong alibi for his wife, Velia Guevara's murder
Velia's husband had been out all day and had a seemingly rock-solid alibi. Guevara had left at 6:30 a.m. to go golfing with his friend, Paul Knauss.
Watch the Latest on our YouTube Channel
He golfed until about 2 p.m. and then headed to the San Antonio Light newspaper offices; his former employers had recently shut down but allowed its former employees to use the office to search for work.
Guevara returned home at 4 p.m. when he found his dog roaming the parking lot. He then discovered his wife lying stone-cold dead in the hallway of their apartment. He dialed 911, stating, "My wife is laying on the ground. She's cold. I haven't been home all day. She's stiff."
The cops quickly ruled out robbery as the motive, as there was no sign of forced entry into the apartment. They concluded that Velia's killer was known to her. They noted that Guevara seemed not to be upset that his wife had just been murdered.
Guevara initially denied that he had been having an affair but was forced to admit it when a friend of Salinas, Tina Timmerman, told the cops they were in a relationship.
Friends of Minnie Salinas placed her as Velia Guevara murder suspect
Timmerman became instrumental in placing Salinas as the number one suspect. Shortly after the murder, Salinas contacted her friend and spoke about Velia's murder and admitted that she had not been at work during the killing.
Salinas also told Timmerman that she had borrowed Guevara's .9mm handgun, and she asked Timmerman to say, if anyone asked, that Salinas had lent her a .22 gun.
The killer also told Perla Ostos, another friend, that she had borrowed Guevara's .9mm handgun and that she had not been at work during the murder. Salinas even asked Ostos to tell the police that she had phoned her at work. Like Timmerman, Ostos told the police the truth.
The detectives' suspicion of Salinas grew further after learning she had been spotted behaving suspiciously near Guevara's apartment on the morning of the murder and the day before. Salinas insisted that she had been at work both days; however, when the detectives contacted her employer, they learned that she had only pretended to be at work.
Allen Galloway had an office opposite the Guevara apartment, and he noticed a car with an Enterprise Rent-A-Car logo parked outside. Galloway claimed that Salinas had been in the car and was watching Guevara's apartment. He also said she drove away when he went to investigate.
Salinas would later claim that she was using a rented car because her car had been stolen; however, when the cops recovered her vehicle, they found it showed no signs of forced entry.
Minnie Salinas placed at the murder scene
On the morning of the murder, Kathleen Cadena, property manager at the Guevara's apartment complex, had received numerous calls about a car in the parking lot that still had its lights on. Cadena had identified it as Velia's car and was the one to contact her about it.
Cadena told the detectives that a woman, later identified as Salinas, had come to her office to ask where she could find a pay phone. The property manager told her she could use the office phone, but oddly, Salinas insisted on using a pay phone.
The murder weapon was never found, but cartridge casings became important in the case against Salinas and Guevara. A cartridge casing from the murder weapon was discovered lying on the couch, and the three fired bullets were recovered from the crime scene. These were found to have been fired from the sample .99 mm weapon.
The cops also found .9 mm casings in Guevara's car. Guevara claimed he didn't own a .9 mm handgun but admitted that he and Salinas had rented one at a gun range about a month before the murder. He did have such a weapon on reserve at a pawn shop but had yet to collect it.
The firearm that murdered Velia was never recovered, but the police are convinced that Guevara gave his lover a .9 mm gun, which Salinas then used to kill Velia.
Cops arrested Minnie Salinas for murder of Velia Guevara
Salinas was arrested in August 1993. The cops highly suspected that Guevara was deeply complicit in the murder, but they didn't have the evidence.
The detectives hoped Salinas would turn on her lover, but she kept quiet, refusing to implicate Guevara in the murder.
The police's case against Guevara was helped by his friend, Paul Knauss, his golfing buddy, on the morning of the murder.
Knauss stated that Guevara's offer to take him golfing was highly unusual and noted that the suspect had once said that beginners shouldn't be on a golf course because there was a danger of them hitting others with the ball. Knauss had been a beginner.
The witness also said that Guevara had told him he had been researching how to get hold of a silencer. Guevara had said this just weeks before his wife's murder.
Minnie Salinas and James Guevara were murderous lovers
In 1995, Velia's family initiated a lawsuit to prevent Guevara from getting his hands on his wife's teacher retirement fund. The fund was eventually shared between the two parties, but during the suit, Guevara claimed he had not seen Salinas in a year and that he had ended their relationship.
But just 10 days after the lawsuit was settled, Guevara and Salinas married in Las Vegas, and Salinas was found to be pregnant with his child. With Guevara proven a liar, the police became convinced that while Salinas pulled the trigger, Guevara must have conspired in the murder.
The case dragged on for several more years before a new district attorney got things moving in 1999. Both Salinas and Guevara were finally put on trial in 2000.
Salinas's first trial ended in a hung jury, but a second trial the following year found her convicted of murder, and she was sentenced to 50 years in prison.
The not-so-loving husband, Guevara, was convicted of murder in 2000; however, a trial error meant that conviction was thrown out. A second trial in 2006 ruled that Guevara had played a key role in his wife's death, meaning he was convicted for a second time and sentenced to life in prison.
Salinas was denied bail in July 2022 as the board ruled her offense had "elements of brutality, violence," and "assaultive behavior," meaning she could still pose a threat to public safety. Guevara was denied bail three months later for the same reasons.