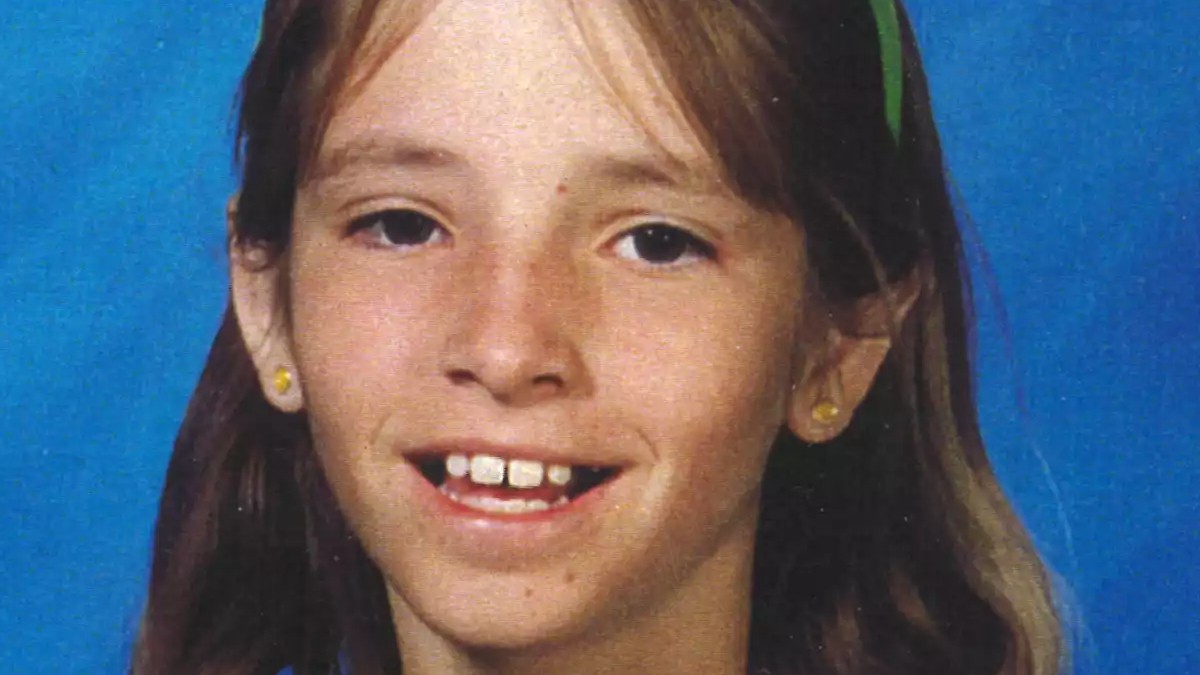 Mikelle Biggs was just a young girl when she vanished while playing in front of her home in Mesa, Arizona, in 1999. The youngster's disappearance remains a mystery, and she was eventually presumed murdered, but nobody has been charged with her murder.
On January 2, 1999, as the afternoon turned to dusk, 11-year-old Mikelle was playing near her home on the street with her 9-year-old sister, Kimber Biggs. The pair had heard an ice cream van and were waiting for it to turn up.
Mikelle was cycling her bike around in ever-widening circles as she clutched two quarters for the ice cream. At one point, Kimber decided to nip back into the house. She was only gone for about 90 seconds, but in that time, her older sister had disappeared.
A confused Kimber spotted Mikelle's bike lying on the street, with one of the wheels still spinning.
Kimber would later state that, immediately, something felt very wrong. She went to a neighbor's house to see if Mikelle had gone there, but she had not.
The neighbor and Kimber searched for Mikelle, and they found the two quarters she had been clutching lying on the ground. Kimber then went to tell her parents, Tracy and Darien, that Mikelle had vanished.
Mikelle Biggs vanished from a quiet suburban street in Mesa, Az
Mikelle's family, friends, neighbors, and the Mesa Police Department instantly sprang into action and began organizing search parties; flyers were made up that night.
Watch the Latest on our YouTube Channel
The police, using a helicopter and other resources, searched every street and alleyway in the neighborhood but came up with nothing.
A search dog picked up Mikelle's scent but lost it immediately in the vicinity where Kimber had last seen her. The cops became convinced that poor Mikelle had been bundled into a car that quickly sped away.
The police, with the help of thousands of people, conducted an extensive search that stretched throughout Mesa and Phoenix and into the desert. The search also included 35 abandoned mines in the San Tan Mountains.
No evidence of Mikelle Biggs has been Found
On the night of the kidnapping, police officers checked the sex offenders register and immediately began interviewing offenders who lived locally. The cops also tracked down every ice cream vendor in the state.
They even conducted nearly 500 interviews with physics. But no trace of what happened to Mikelle has ever been found.
The detectives' search of the sex offenders register led them to the door of Dee Blalock. Blalock lived a few blocks away from Mikelle, but his house was opposite where she took piano lessons and was a few doors down from Mikelle's best friend's house.
The cops thought it was possible Blalock knew Mikelle, but crucially he had an alibi. He told the cops he had been watching a game in the garage, and his wife verified this, so the cops moved on to the next suspect.
Dee Blalock is prime suspect in Mikelle Biggs kidnapping
A couple of years after Mikelle's disappearance, Blalock broke into his neighbor's house and hid behind a refrigerator before attacking Susan Quinnett. Quinnett was raped and violently beaten; she was lucky to survive the ferocious attack.
Blalock had three convictions from other states for sex offences, and this attack would lead to him receiving a sentence of 187 years.
The detectives on Mikele's case began looking into Blalock again and found that his alibi wasn't so airtight. His wife admitted that she had a submissive relationship with her husband, meaning she largely did what she told him. She admitted that the day Mikelle disappeared, she had brought Blalock a sandwich, and he then told her not to bother him.
The police concluded that it might have been possible for Blalock to leave his garage and abduct Mikelle. However, he denied the crime, and the police didn't have any further evidence.
Blalock actually exchanged letters with Mikelle's parents from his prison cell, which led Tracy and Darien to believe he was ready to admit to the killing or that he had information about what happened. However, when they visited the convicted rapist in jail, Blalock doubled down and insisted he was innocent.
Tracy did say that at one point in their conversation Blalock claimed he suffered from a split personality. He then insisted that he couldn't be held responsible for what his other personality did.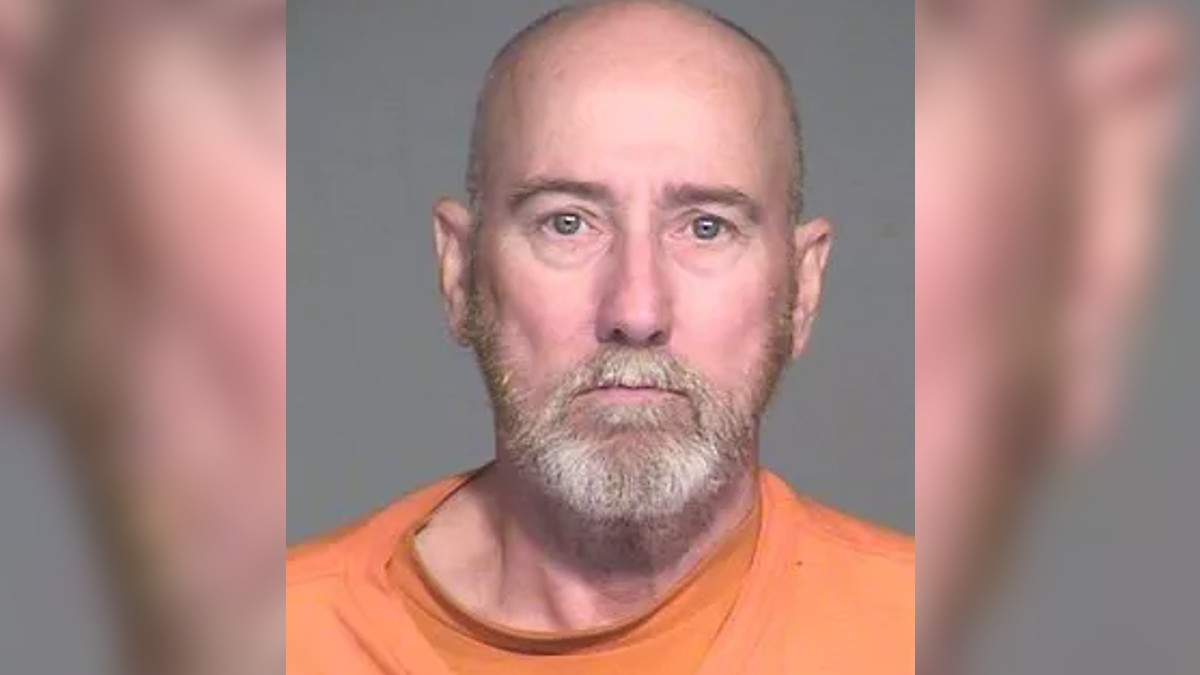 Kimber later told how her parents remained pretty sure that Blalock had killed their daughter. Kimber herself remains less sure; in 2022, she said information she had learned about sex trafficking made her less sure about what had happened to Mikelle.
Mikelle Biggs update: Where is the case at now?
There was an odd development in the case in 2018, when a dollar bill was found in the small town of Neenah, Wisconsin, approximately 1,700 miles from Mesa. Written in the border around the side of the note were the words: "My name is Mikel [sic] Biggs kidnapped From Mesa AZ I'm Alive."
Unfortunately, this looked to be a case of false hope. The Neenah detectives immediately noted the misspelling of Mikelle and put the bill down as a sick practical joke. Even if the note were genuine, it would be impossible to tell where it came from and how it got to Wisconsin.
At the time, Detective Steve Berry of the Mesa Police told People that they would do what they could to find out more about the bill, and he cited the expert forensic personnel at their disposal. However, he also stated, "It's problematic with a dollar bill. It literally could have been in another country two days ago. Who knows where it's been?"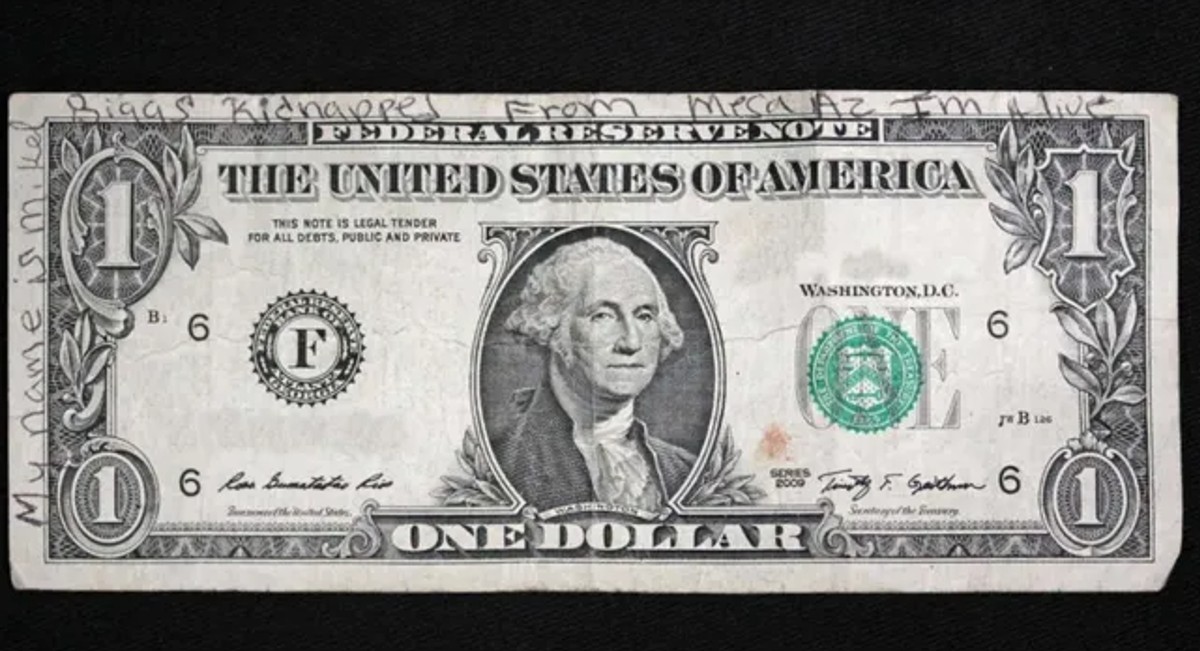 Just like in any other high-profile case, the cops have received hundreds of tips throughout the years. But as time passes, the tips become fewer and fewer, and so far, they've all led to nothing.
AZ Central reported that on one occasion, the Mesa police received an email from someone claiming to have kidnapped Mikelle. The cops were able to pinpoint the culprit to a house in Phoenix, and a SWAT team moved in on the location.
Unfortunately, this too, turned out to be a dead end when the cops learned it was only a 12-year-old boy fooling around on the internet.
The detectives who worked on the case admit that new evidence is needed. They need a confession or a body or someone to come forward with a clue, and only then will they have a hope of solving the case.
Mikelle Biggs Missing, but presumed dead
The case, and the minds of the detectives, remain open to what might have happened to Mikelle. But, after three years of searching, the cops had already decided that the girl was probably dead.
After five years, the Biggs family held a funeral for their little girl with an empty casket.
In the meantime, Kimber has vowed to keep fighting and will never be "satisfied… until justice is served." In 2015 she told local reporters, "I hope we will get justice someday. I just don't know in what form. I will definitely hold out hope."
She added, "I feel like somebody does know something, and I feel like it's impossible for no answers to never come up."
Mikelle Biggs's parents split after the disappearance
The Biggs family has gone their separate ways in recent years. Darien and Tracy divorced, with Darien remarrying, and Tracy moved away to Utah.
Kimber stayed in Mesa, Arizona; as an adult, she set up a Facebook page dedicated to memories of her older sister. She says she didn't flaunt memories of Mikelle while growing up, as it was too painful for Darien and Tracy. But the Facebook page subsequently allowed her to finally share her feelings and memories.
The page evolved when Kimber started receiving tips and information about the case. She switched the name from Remember Mikelle Biggs to Justice For Mikelle Biggs. Unfortunately, no solid leads came about, and as of writing, the page has been restricted or deleted.
When Mikelle disappeared, she was 4′ 8″ tall and weighed about 65 lbs. She had brown hair and hazel eyes. If anyone has any information about what happened to her, they should contact the Mesa Police Department at 480-644-2211 or your local law enforcement agency.