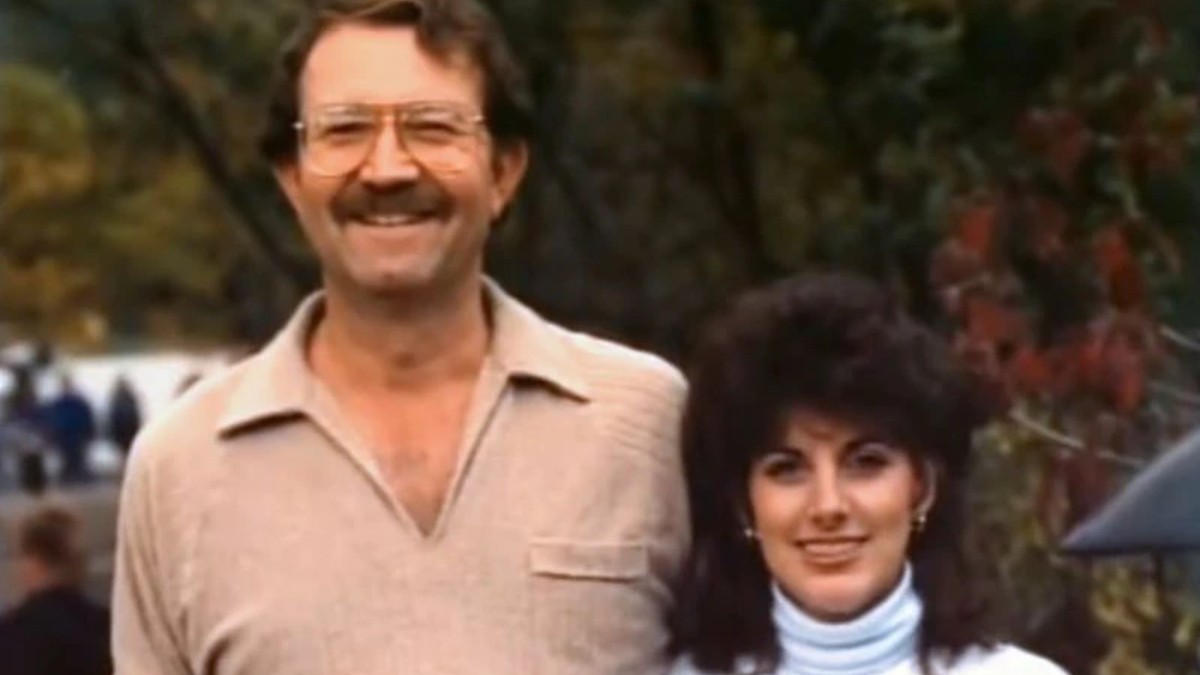 Evil Lives Here is investigating the murder of Brenda Sue Schaeffer, who was killed after she tried to end her relationship with Melvin Ignatow.
The murder, which occurred in Louisville, Kentucky, in 1988, has become infamous because, despite a confession, the killer essentially got away with murder.
Schaeffer and Ignatow had been in a relationship for a couple of years, but she had begun to complain that her boyfriend was becoming abusive, and she was expected to end things between them shortly. Rather than move on from the relationship, it seems as though Ignatow preferred to kill her.
Ignatow conspired to kill his 36-year-old girlfriend at the home of previous girlfriend Mary Ann Shore. They reportedly took weeks to plan the murder, which included "scream test[ing]" the house and digging a grave out the back.
On Sept. 24, 1988, Schaeffer went to meet Ignatow to return some jewelry when he kidnaped her at gunpoint. He then tortured and raped her while Shore photographed everything. He then killed her with chloroform.
The cops suspected that Ignatow was the killer, but they didn't have enough evidence for a conviction. However, they finally got a break when Shore admitted to the police that she'd been involved in the murder, and she even led them to the burial site.
Unfortunately, an autopsy on Schaeffer's body failed to produce more solid evidence as the DNA from the blood and semen had already decomposed.
Watch the Latest on our YouTube Channel
Despite the shortcomings in the evidence, the police still felt they had enough to get a conviction. Ignatow was put on trial for the murder with Shore as the primary witness.
Many were surprised when the jury decided that Shore was not a reliable witness and actually found Ignatow not guilty. At the time, the judge actually wrote a letter of apology to Schaeffer's family.
Police finally got a Melvin Ignatow conviction
Approximately six months later, a contractor working on Ignatow's home went to the police after finding three roles of film from the photos that Shore had taken of the murder. The pictures showed Ignatow torturing and abusing Schaeffer.
Ignatow actually confessed to the murder, but unfortunately, because of America's double jeopardy law, which prohibits states from putting individuals on trial for the same crime twice, Ignatow was not convicted. The prosecutors were able to convict him on a charge of perjury.
Ignatow spent approximately a decade in prison before he was released in December 2006. He died a couple of years later, at the age of 70, after he was injured by a fall in his home. At the time, his son described him as "one of the most hated men in Louisville."
More from Evil Lives Here
Follow the links to read about more murders profiled on Evil Lives Here.
Cedric Ricks brutally murdered girlfriend Roxann Sanchez before also stabbing to death her 8-year-old son Anthony Figueroa. He also attacked 12-year-old Marcus Figueroa, but thankfully, he lived and later testified against Ricks.
Cameron Todd Willingham of Corsicana, Texas, was charged, convicted, and executed for the murder of his three young daughters. He was accused of setting a fire that led to their deaths; however, some doubt over the validity of his conviction has since been raised.
Evil Lives Here airs at 9/8c on Investigation Discovery.