Melissa Dohme, who was stabbed 32 times and left for dead by her crazed ex-boyfriend Robert Burton, relives her horror ordeal on this week's episode of Investigation Discovery series Kiss of Death.
Melissa nearly died when her former high school sweetheart Burton attacked her outside her home in Clearwater, Florida, slashing open her face, hands, arms and head — cracking her skull and knocking out her teeth.
A 20-year-old student at the time, came seconds from dying after her heart stopped four times as medics battled to save her following the brutal attack in January 2012.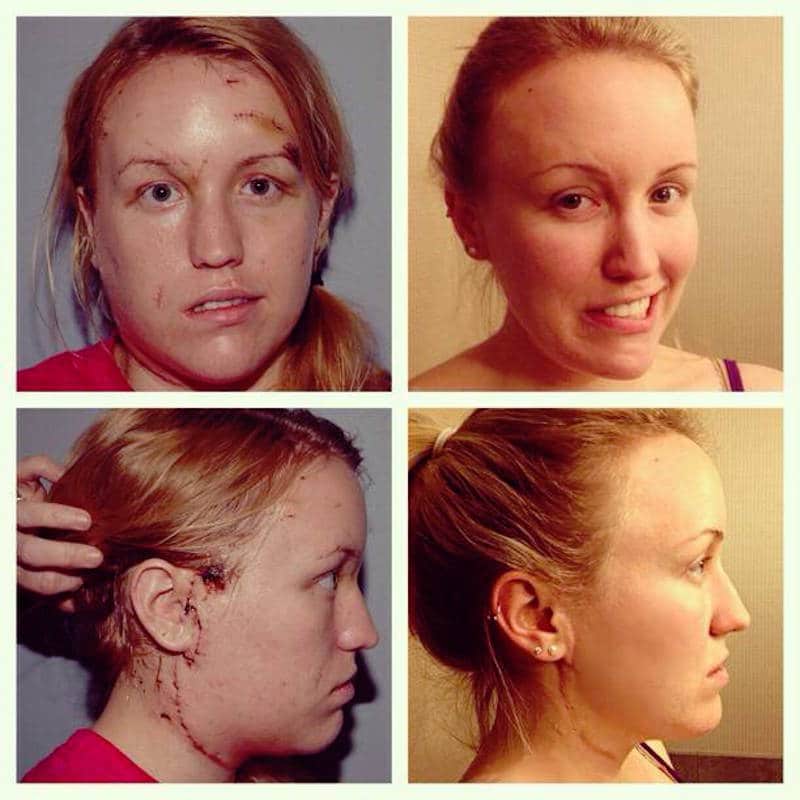 Burton is currently serving life in prison without parole after he pleaded guilty to an attempted first-degree murder charge.
In an incredible and heartwarming twist, Melissa went on to marry paramedic Cameron Hill — one of the first responders who helped save her life. They reunited 10 months after the attack and went on to tie the knot in March this year.
She now spends time helping others as a speaker and advocate against domestic violence.
On ID's Kiss of Death, Melissa opens up about how he started becoming jealous part way through their relationship. In one scene, actors recreate a moment he gets angry when Melissa's mother invites her on a trip to California.
Watch the Latest on our YouTube Channel
Melissa  says: "It was just a mother-daughter trip. Robert was…upset that we were going on the trip. He hated me doing things without him."
Kiss of Death airs Thursdays at 9/8c on Investigation Discovery.