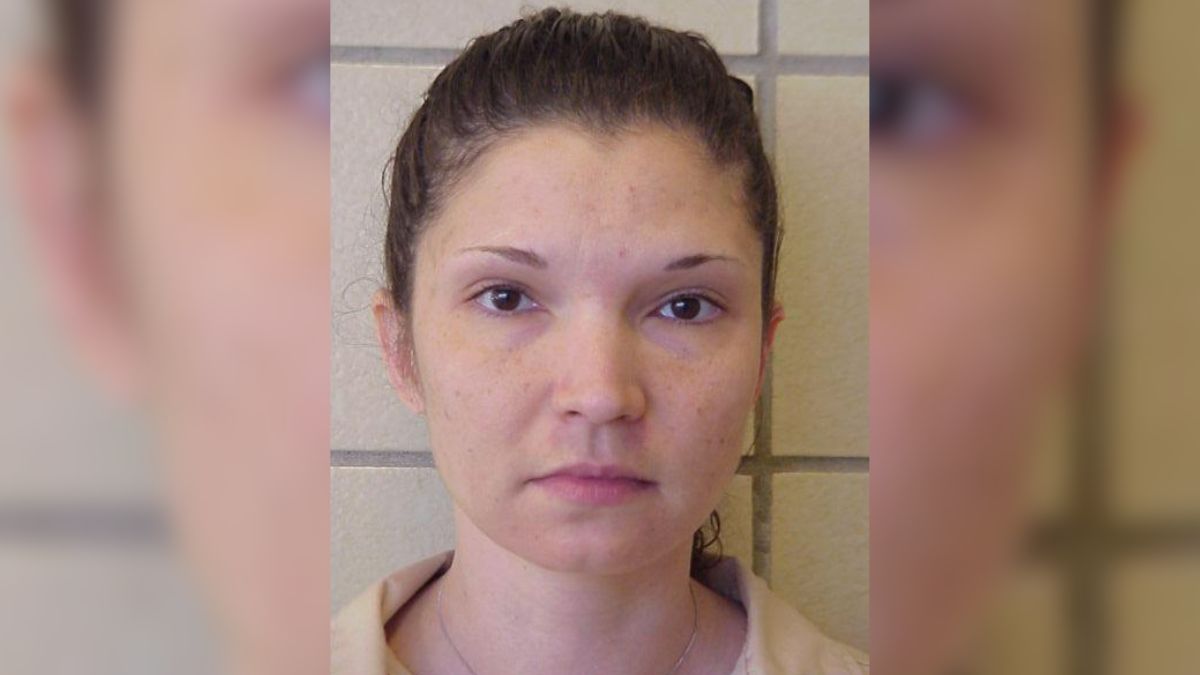 Melanie McGuire was dubbed the "Suitcase Killer" after she murdered her husband, William "Bill" Mcguire, and stuffed his dismembered body inside three suitcases, which were found in the Chesapeake Bay near Virginia Beach, Virginia.
In 1994, Melanie graduated from Rutgers University with a degree in math and psychology. She then went on to earn a nursing degree from the Charles E. Gregory School of Nursing in 1997.
Two years later, she married Bill, a United States Navy veteran whom she met at a restaurant where she worked. 
Melanie was his second wife.
By April 2004, Melanie and Bill had two children, both boys, and they were living in an apartment in Woodbridge Township, New Jersey.
Bill was working as a senior computer analyst at the New Jersey Institute of Technology, and Melanie was a nurse at a fertility clinic.
Later that month, they bought a new house in Warren County, but tragedy struck before they could move in.
Watch the Latest on our YouTube Channel
Melanie McGuire filed for divorce after claiming Bill abandoned her and their children
On April 30, 2004, Melanie went to a family court proceeding to file a restraining order against her 39-year-old husband. She stated that two days prior, after closing on their $500,000 house, they got into a heated argument that turned violent.
Melanie told the judge that when Bill found a dryer sheet in a pile of clothing, he became angry because it was one of his pet peeves.
She said that he shoved the dryer sheet in her mouth and slapped her across the face.
Out of fear, Melanie said she locked herself in the bathroom with their 2-year-old son. Bill mocked her for crying, then packed his clothes and left the apartment.
He never returned home, and she never reported him missing.
The following month, on May 25, Melanie filed for divorce in Middlesex County, Mississippi. According to their divorce documents, Melanie claimed that Bill had a gambling addiction, which is where most of their savings went.
Due to his addiction, he filed for bankruptcy three days before they tied the knot.
Melanie also mentioned that he was abusing alcohol and exhibiting bizarre behavior. Bill would "scratch his body until he broke the skin and erroneously believe someone was in their attic."
His first wife, Marci Paulk, whom he was married to from 1986 to 1994, had a similar story. She said Bill "emotionally and physically abused" her.
After they got married, Paulk said it was "downhill from there."
In 1995, she filed a restraining order against Bill after he threw a rock into her window.
"I was a wreck by the time I got out of that marriage," Paulk said.
Melanie also mentioned that Bill abandoned her and their two children because she hadn't seen or heard from him since he left the apartment.
Bill Mcguire's dismembered body was found inside three suitcases near Virginia Beach
Melanie and Bill were supposed to move into the new house with their children on May 3, 2004, but Melanie canceled it because she couldn't afford the cost on her own.
She and her children also moved out of their apartment and moved in with her parents on the Jersey Shore.
Three days later, detectives told Melanie that Bill was found dead inside three dark green Kenneth Cole suitcases.
On May 5, two fishermen discovered a suitcase floating in the Chesapeake Bay. When they opened it, they discovered human legs that had been severed from the knee.
Six days later, a graduate student was cleaning the beach when another suitcase washed ashore. It contained a head and a torso.
On May 16, a third suitcase with arms inside was found near the Chesapeake Bay Bridge Tunnel.
When Virginia Beach police released a sketch of the victim on May 21, an anonymous caller identified him as Bill.
According to the medical examiner, Bill was drugged with chloral hydrate before he was shot multiple times in the head and chest with a .38 caliber handgun.
His body, which was found more than 300 miles from his home, was drained of its blood and cut into three pieces.
Police officials later discovered that a private towing company towed Bill's vehicle from behind the Flamingo Motel in Atlantic City. It was parked in a parking lot that was reserved for employees.
The employees noticed it because the car didn't have a parking sticker.
When detectives watched surveillance footage from the motel, they saw someone getting out of Bill's car, but because of the poor quality, they could not determine if that person was Bill.
The manager at the motel mentioned that Bill never checked into the motel.
Melanie McGuire jailed for dismemberment murder of her husband
It wasn't long before detectives learned that Melanie was having an affair with a doctor at the clinic where she worked.
She stated that she was unhappy in her marriage, and because of that, authorities believe she was making plans to leave her husband.
During a police investigation, they seized Melanie's home computers and found that on April 18, she searched the internet for fatal poisons, gun laws, and how to commit a murder.
On April 26, 2006, police said she went to a store in Easton, Pennsylvania, and purchased a .38 caliber handgun with wadcutter bullets.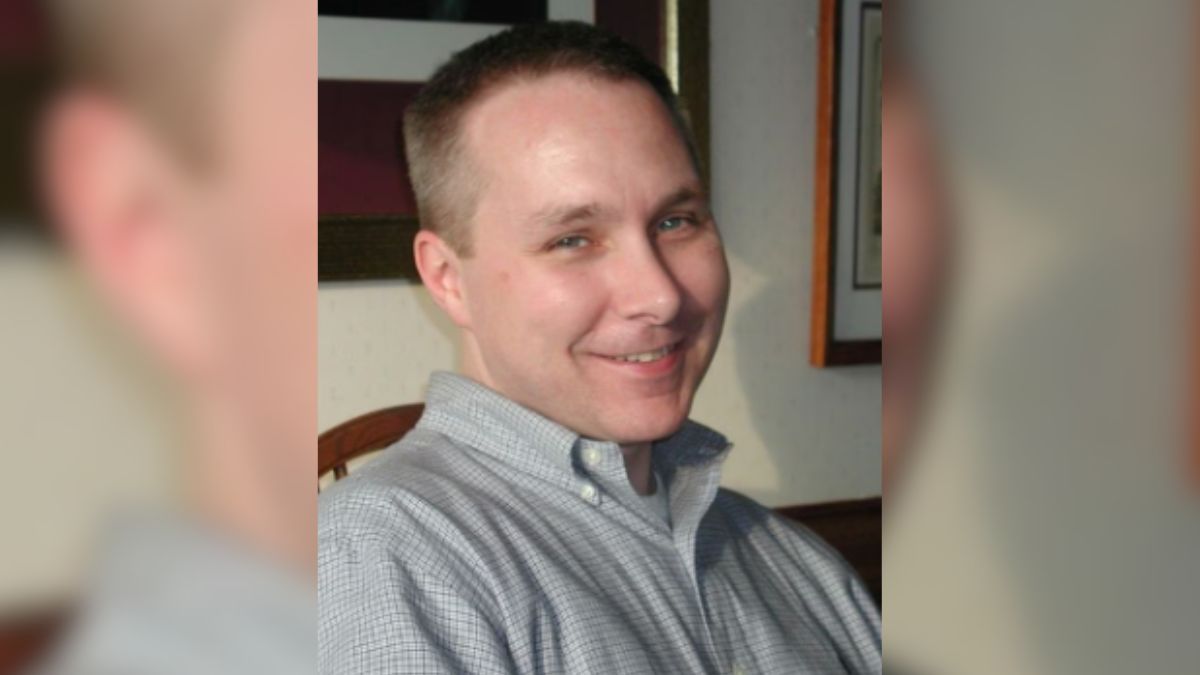 Melanie told investigators that Bill had asked her to purchase the gun.
She said, "He was on me for a while about that, about trying to get that. And if something was happening, if he was in some sort of trouble, that may very well have been the reason why he was so intent on getting it."
Two months later, Melanie was arrested and charged with first-degree murder.
Why Melanie McGuire murdered her husband, Bill Mcguire
Melanie told investigators that she had nothing to do with her husband's murder.
He was a gambling addict, she said, and he was probably killed over money by a mob, but prosecutors stated that there was no evidence of that.
She added, "There were times I wanted him gone, but gone doesn't mean dead."
Several pieces of evidence linked her to the murder: her computer search and garbage bags.
Experts testified that the garbage bags that were found with Bill's body matched the garbage bags Melanie used when she gave away his clothing.
Melanie requested that the bags be retested, but it was denied.
On July 19, 2007, Melanie was found guilty of murdering her husband. She was also convicted of perjury, unlawful possession of a firearm, and the desecration of human remains.
Prosecutors believe she wanted to start a new life with her lover, so she drugged Bill, cut up his body, and then threw his remains over a bridge and into the Chesapeake Bay.
Where is Melanie Mcguire today?
On July 19, 2007, Melanie was sentenced to life in prison with an additional 15 years. She tried to appeal her conviction by claiming her attorney was ineffective at the trial.
The Superior Court judge denied it.
In a jailhouse interview, Melanie said, "The killer is out there, and it's not me. After all these years, I still feel hurt. I still feel bothered. Like, how could somebody think that I did that?"
Although Melanie stated that she is "terrified to hope" that she could be released from prison one day, she hopes that she will be able to prove her innocence.
She is currently housed at the Edna Mahan Correctional Facility for Women in Clinton, New Jersey.