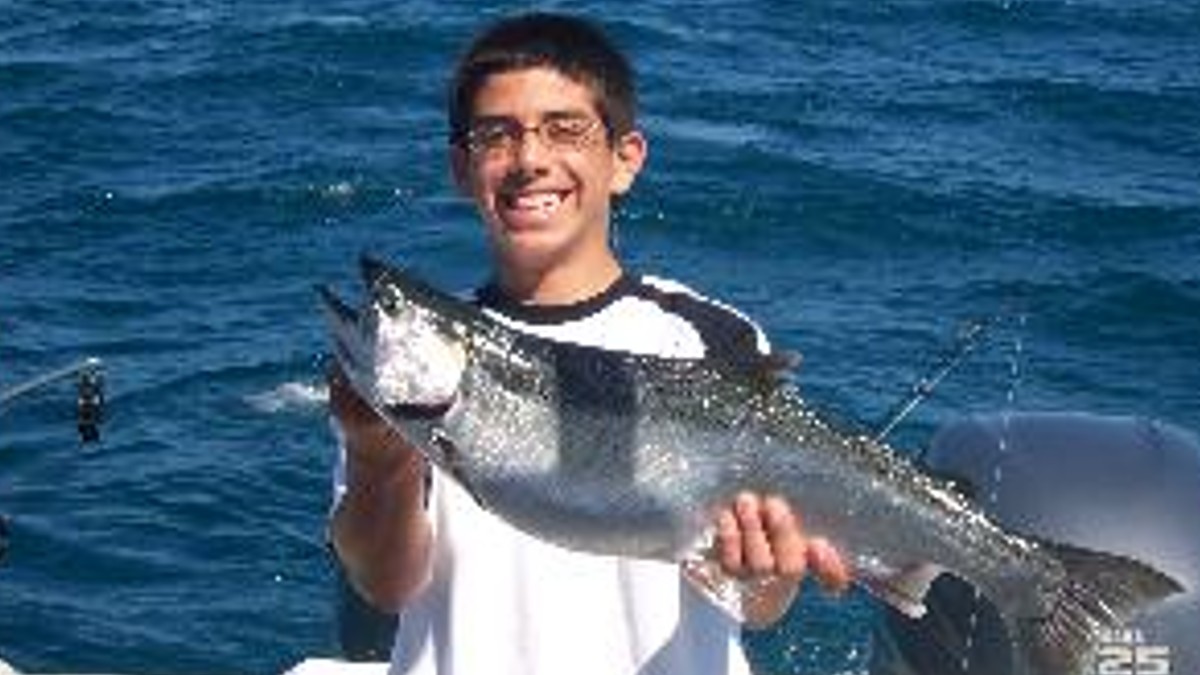 Still A Mystery is examing the tragedy of teenager Max DeVries, who vanished while out at sea during a family vacation in Aruba. The authorities say Max drowned in an accident and have closed the case, but Max's mom suspects it may have been murder.
In May 2004, 14-year-old Max from Brighton, Michigan, was on vacation with his sister and his mom, Yvonne DeVries.
The family was still grieving the death of Max's father 18 months previously, but they were creating new fun family memories on a Caribbean holiday. Sadly there was more tragedy for this family just around the corner.
Max had befriended two other vacationers where they were staying. They were later described as a 56-year-Chicago man and his adopted adult son.
One day, the older man asked if Max wanted to accompany him on a couple of jet skis out on the water. Yvonne was reluctant, but Max begged to be allowed to go, and his mom eventually relented.
The jet ski trip was supposed to last about 45 minutes, but Yvonne became very concerned when an hour passed without the two returning.
A few hours later, a rescue boat found the man floating about four miles out to sea, but there was no sign of Max. The man said their jet skis both had engine failure and that they had become separated.
Watch the Latest on our YouTube Channel
Aruban authorities say Max DeVries drowned in an accident
A search by the Aruban Coast Guard using multiple boats and aircraft ensued but was called to a halt after three days. The Aruban authorities ruled that Max had drowned in an accident. The man was not suspected of any foul play.
However, Yvonne has remained highly suspicious of the two individuals she and Max befriended. There were consistencies in the man's story. He initially said that after both jet skis stalled, he and Max had agreed to hold onto their crafts using rope, but that at one point, Max just floated away.
However, in another version of events, the man claimed that Max had been sitting on the jet ski but then jumped off and swam away.
Yvonne was chilled when the man said he had not tried to speak to her son as he floated away. A statement from him read, "When I saw Max for the last time, he was floating very calmly, moved now and then, but did not try to swim. We did not have any eye contact and we had not said anything to each other."
Max's mom also remembered how the man and his son had contradicted each other on several occasions. In one instance, the man had said his son's mother had died the previous year, but the son said his mom had died when he was a baby.
Michigan cop says Max DeVries case needed more investigation
Yvonne began to feel as if the pair had targeted her and Max and had tried to gain their confidence. Back in Michigan, she spoke to Lt. Cory Williams of the Livonia Police Department, who looked at the files and agreed that there was something suspicious about the background of the two men.
Williams took the files to the FBI, who agreed to investigate. Unfortunately, the FBI closed its investigation in October 2008, leaving Yvonne none the wiser about what happened to Max.
Yvonne has since set up a charity in memory of her husband and son called Max to the Millions.
Still A Mystery airs Thursdays at 9/8c on Investigation Discovery.