This week Pandora's Box: Unleashing Evil spotlights the tragic and bizarre murder of 21-year-old pre-med student Mark Kilroy.
Like tens of thousands of other students, University of Texas pre-med Kilroy and his three friends decided to head to Mexico for spring break.
They left their cars on the U.S. side and walked across the bridge into the Mexican town of Matamoros. Their time there was pretty typical for spring breakers and they spent a few days lying on the beach and chatting up young women.
On March 14 the four boys decided to head home and made for the border crossing. The bridge was packed and Kilroy became separated from the other three, they waited at the border but there was no sign of him.
In the morning there was still no sign of their friend and the three young men called the police.
The initial investigation turned up few leads and it was not until a few weeks later on April Fools Day that a drug gang member led cops to a ranch where all manner of horrible crimes had been committed. Serafin Hernandez drove through a drug checkpoint and when they followed him, they ended up at Rancho Santa Elena.
Initially police did not connect the nephew of a drug lord with the missing American, and instead they were hopeful they might crack a big drugs operation. When they started interviewing workers at the ranch one man told them he remembered seeing a young white man in the back of a truck, tied up.
Watch the Latest on our YouTube Channel
When the cops asked Serafin about the abducted white man he told them that he'd kidnapped Kilroy and then killed him. In a shocking revelation he explained that it was part of their religion and that the boy had been sacrificed for protection.
In a grisly confession he described how they had managed to get the drunken Kilroy into their truck and then driven him to the ranch. There they tortured and sodomized him all night before cutting the top of his head off using a machete and then boiling his brains.
He explained that the ritual was part of the Palo Mayombe religion, a belief system from Africa.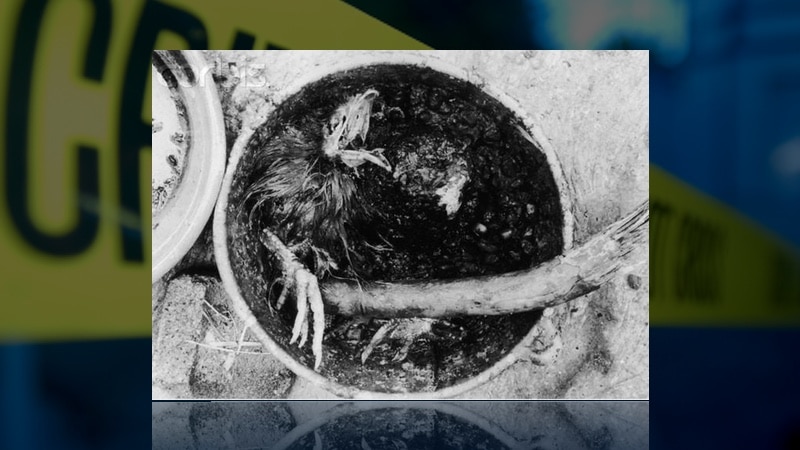 When the ranch was searched various items used in ritual magic were found, as was the rest of Kilroy's body. His heart had been ripped out and a further search uncovered dozens of other bodies.
Serafin told police that the head of the cult was Adolfo de Jesus Constanzo. He was the El Padrino and was heavily involved in both the occult and the drugs trade. His companion was Mexican woman Sara Aldrete, a student at a Texas college and a fitness instructor.
The pair were inspired by the 1987 movie The Believers and went on build their cult up and to commit numerous murders. Their victims could have numbered as many as 60, some were believed to have been skinned alive.
https://www.youtube.com/watch?v=bEtUaQVjMkc
When detectives caught up with Constanzo in May he died after a 45-minute shootout with the police. Five other members of the gang were given lengthy prison sentences but most of them are thought to have evaded justice.
What is Palo Mayombe?
Palo Mayombe is a denomination of Palo, a religion that sprang up amongst Cuban slaves, whose anscestors hailed from the Congo Basin area of Africa.
It gets its name from the Spanish word for stick, palo, which refers to the way sticks were used to construct altars.
Las Reglas de Congo, as it is sometimes known, is based on the worship of spirits and the belief that the earth and nature have special powers. The altars are the focus of the worship and they are often dedicated to a specific spirit (or mpungu).
There have been several incidents of Palo worshippers stealing content from graves, including several in Venezuela and one in Massachusetts. The later saw a Connecticut Palo Mayombe priest arrested for the theft of remains from a mausoleum.
Palo Mayombe, sometimes called Mallombe, has a particularly dark reputation and is said by some to involve the most powerful of all black magic.
Pandora's Box: Unleashing Evil airs on Thursdays at 9:00 PM on Investigation Discovery.