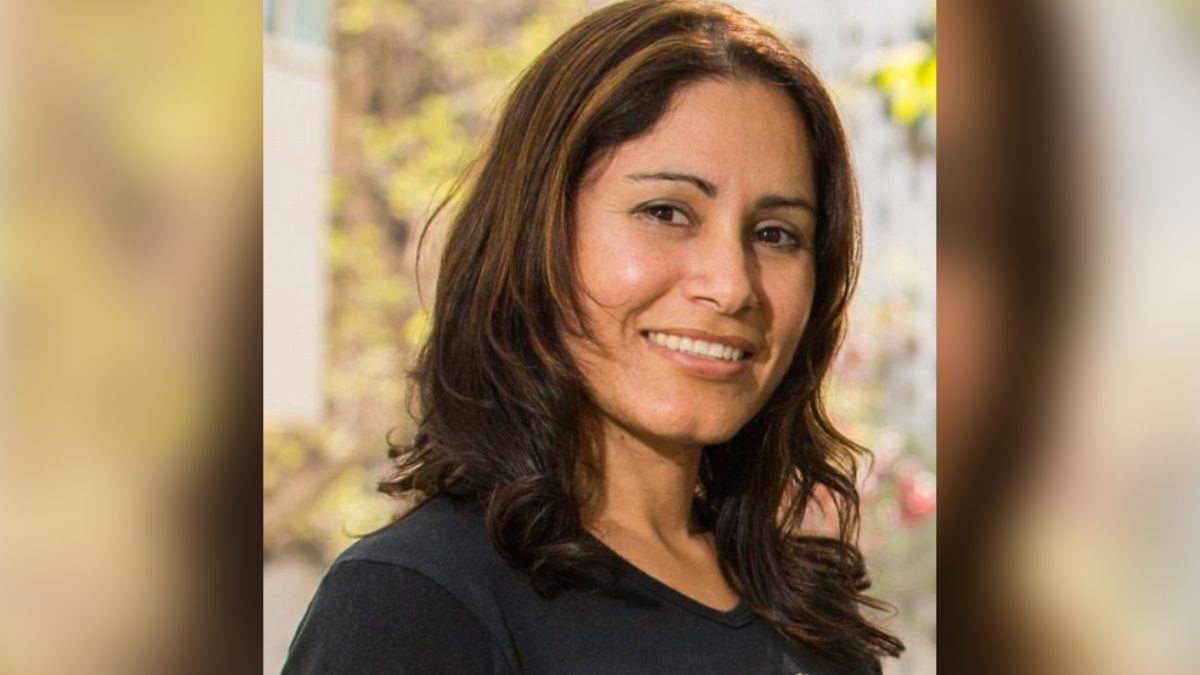 Maribel Ramos was a 36-year-old US Army veteran who was murdered by her roommate, Kwang Chol Joy, also known as K.C. Joy, and her body was found buried in a canyon in California.
Ramos, who served in the military for eight years and went on two combat tours in Iraq, was living alone in an apartment in the 100 block of East Rose Avenue in Fullerton.
When she went in search of a roommate on Craigslist, Joy responded to her Ad.
He said he was a single, professional Korean man from Knoxville, Tennessee, who was in search of a "small apartment or private room with kitchen use, and your place sounds perfect."
He also wrote, "I have a 10 lb dog Yorkie. I am a social drinker, non-smoker, straight, and I like to keep things clean. I am easy-going and get along with most people."
Joy moved in with Ramos, a student at California State University, where she was studying criminal justice.
They lived together for two years.
Watch the Latest on our YouTube Channel
During that time, prosecutors said he developed romantic feelings for her and underwent plastic surgery to make himself look younger. He had also paid to take Ramos on a cruise.
Despite his efforts, Ramos wasn't interested. Things took a turn for the worse in April 2013 when they got into an argument about Joy moving out because he wasn't paying rent.
Ramos called 911, where she could be heard crying while telling the operator that she had "a roommate that should be leaving at the end of the month."
"We had a conversation today, and he kind of freaked me out. I just fear the worst. I'm scared of him."
The following month, Ramos vanished without a trace.
Maribel Ramos went missing after dropping off her rent check
On May 3, 2013, Ramos' friends reported her missing when she failed to show up to a veterans event where she was scheduled to give a speech.
She was also a no-show at a softball game that she played in with her cousin. Relatives stated that it was out of character for Ramos to walk away from her commitments.
When they went to her apartment, they noticed her vehicle was still in the parking lot, but her keys, cell phone, and wallet were nowhere to be found.
Her dog, a Chihuahua named Mia, was left alone in the apartment, which further raised suspicions.
Investigators said Ramos was last seen on the apartment's security camera at 8:30 p.m. on May 2. She was dropping off a rent check at the property manager's office.
Her bank account and credit cards were checked, but there was no activity.
Police officials did not immediately suspect foul play in Ramos' disappearance.
Sgt. Fred Lopez, a spokesperson for the Orange Police Department, said, "We don't have any evidence that would substantiate that a crime did occur."
K.C. Joy's online search led investigators to Maribel Ramos' body
When investigators questioned Joy about Ramos' disappearance, he said he had no knowledge of her whereabouts, but when an IT specialist secretly tracked his internet browsing history, the truth began to unravel.
Authorities stated that on May 16, 2013, Joy went to the Orange Public Library and searched how long it would take for a human body to decay.
He also went into his Facebook account and viewed a post from Ramos' family, who were having an awareness walk for her.
Then he used Google Maps to zoom in on a location near Santiago Canyon Ranch and Jackson Ranch roads.
His online search is what ultimately led police officials to Ramos' body, which was found on May 17 in a remote area of the Modjeska Canyon, off Santiago Canyon Road—two weeks after she went missing.
Authorities said there had also been complaints from residents about an odor coming from a bush.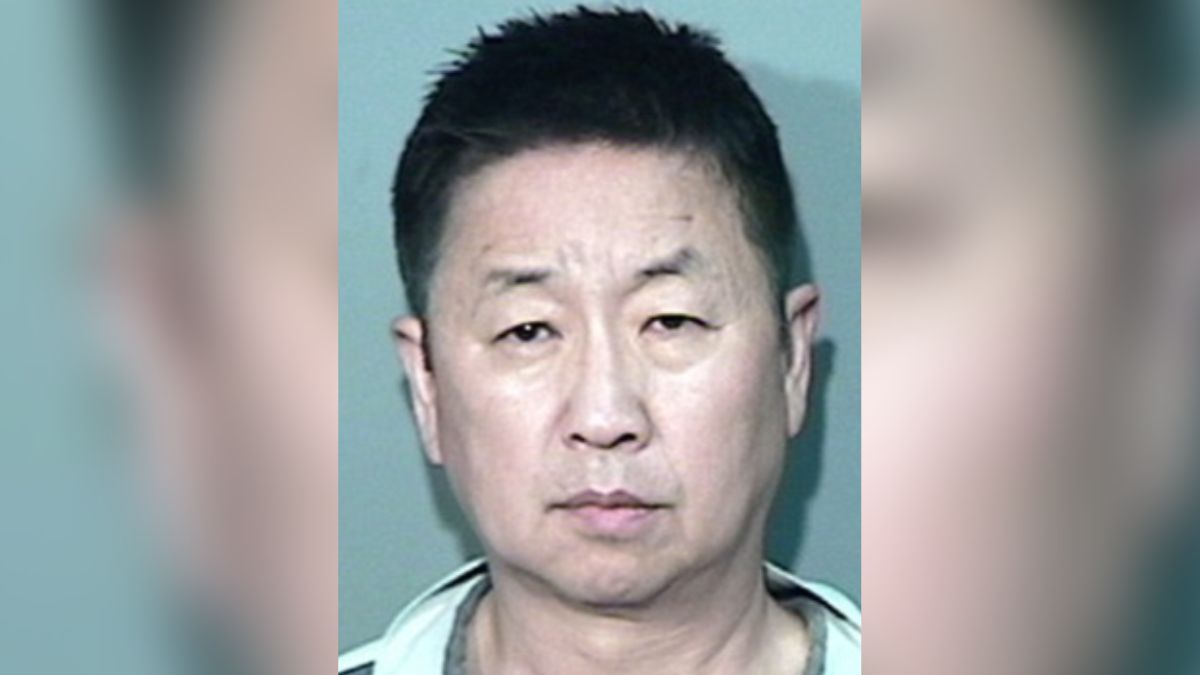 Joy, who was 54 years old at the time, was arrested and booked into the county jail, where he was held on a $1 million bond.
He was charged with one count of felony murder.
Joy went against his attorney's advice and gave an interview from jail, where he was asked if he killed Ramos. Joy said no.
"I'm innocent," said Joy. "I don't want them to wait until this trial is to go, wondering years later and find out he was guilty, he's not guilty. I don't want them to wait for that. So I want the family to hear it from me."
While incarcerated, Joy was put in isolation, and prior to the interview, he was released from suicide watch, but he said he was never suicidal.
"If I commit suicide, it means I'm admitting I'm guilty," said Joy.
When the interviewer asked Joy about the argument he and Ramos, whom he referred to as his best friend and his family, had on the night she disappeared, he ended the interview.
Maribel Ramos's death ruled a homicide despite unknown cause of death
When authorities located Ramos' body, she was unrecognizable due to the state of decomposition, animals, and exposure. And because of that, was identified through dental records.
For six months, the Orange County Coroner tried diligently to determine the cause of death but was unable to because of the body's condition.
In spite of that, the coroner ruled Ramos' death a homicide.
"We don't know the cause of death. We may not know the motive. These things don't have to be proved," said Orange County Deputy District Attorney Scott Simmons.
Defense attorney Adam Vining argued that since the medical examiner could not determine how Ramos died, Joy should be found not guilty, especially when there were so many unanswered questions.
He went on to say that Ramos "could have died of natural causes. It could have been suicide or an accident, and they haven't even proven a homicide."
Roy could have panicked when he found Ramos' body and buried her, but there is no proof that he killed her, according to Vining.
Simmons stated that it would be "unreasonable" for an "innocent person to take that body and bury them out in a canyon."
"Joy didn't panic and was a cold and calculating killer," he added.
K.C. Joy's trial ended with a guilty verdict
During the trial in July 2014, it was revealed that the Orange County District Attorney's Office believed that Ramos was killed sometime between May 2 and May 3, 2013.
When Ramos asked Joy to move out of the apartment because he wasn't paying rent, he became upset, and an argument ensued.
It was then that prosecutors believe Joy killed Ramos and buried her remains in a canyon.
On July 29, 2014, a Santa Ana jury deliberated for half a day before finding Joy not guilty of first-degree murder, but they found him guilty of second-degree murder.
Joy did not show any emotion as the verdict was read.
Where is K.C. Joy now?
Before the judge sentenced Joy to 15 years to life in prison in September 2014, he told the court that he "misses Maribel more than anyone."
"I think about it. I've been here for about 440 days in jail. I think about her almost every day," said Joy.
He requested a new trial, but his request was denied.
Joy has since written multiple letters to the judge and to the media, proclaiming his innocence. He also stated that he is planning to release a book called "Suspect, Guilty Until Proven Innocent."
"Family wants me to apologize, which I cannot apologize for something I haven't done," Joy said. "Maybe someday the truth will come out; maybe I'll just die inside prison."
Jail records show that he is currently housed at the Correctional Training Facility in Soledad, California.
He was eligible for parole in March 2022.