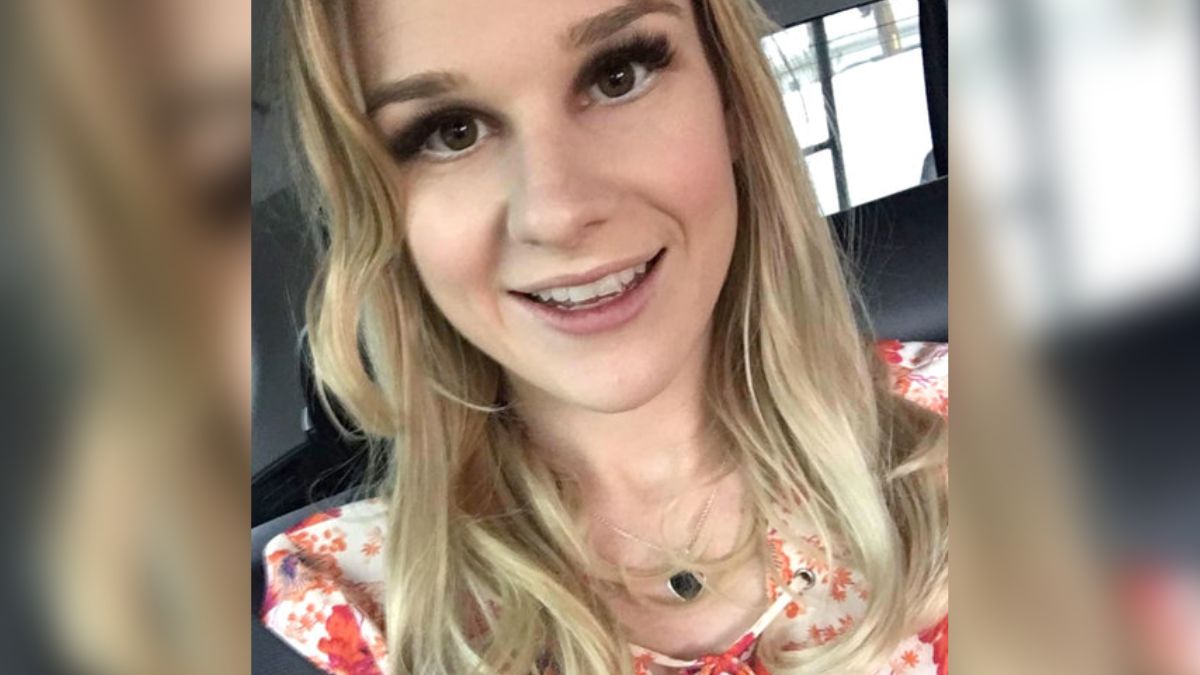 Mackenzie Lueck, known to family and friends as "Kenzie," was a college student who was murdered by a man, Ayoola Ajayi, she met online.
Lueck was born on March 8, 1996, in El Segundo, California, where she and her three siblings grew up in a close-knit family.
Although the El Segundo High School graduate was raised in The Church of Jesus Christ of Latter-day Saints, she wasn't devoted when she went off to college in Salt Lake City, Utah.
The 23-year-old attended the University of Utah, where she was studying kinesiology and pre-nursing. She was also working at a Salt Lake City biological testing company.
Everything seemed to be going well for Lueck until she received the devastating news that her grandmother had passed away.
Lueck returned to California to attend her funeral, but she was on the next flight back to Utah two days later.
When she arrived at the Salt Lake City International Airport in the early hours of June 17, 2019, Lueck sent her mother a text message that stated she had arrived safely.
Watch the Latest on our YouTube Channel
That was the last time her family heard from her.
Mackenzie Lueck disappeared after returning to Utah
Three days later, her father, Greg, called Salt Lake City Police and asked that they conduct a welfare check on his daughter because he hadn't heard from her since she went back to California.
Greg told the officers that he had "been trying to get ahold of her, and her phone just tends to go to voicemail.
He said, "I was just wondering if I could have somebody maybe go by her house and check on her?"
Deputies then went to Lueck's home and noticed her vehicle was parked in the driveway, but there was no sign of her.
When they viewed the surveillance footage from the airport, they saw her collecting her suitcase at the baggage claim before she walked toward the exit.
She then got into a car that was waiting outside, and the police later learned through her friend and a cousin that it was her Lyft driver.
"I assumed that the Lyft driver abducted her or maybe they were in a car accident and their car had driven off the road," said Lueck's friend.
The Lyft driver was ruled out as a suspect when detectives tracked him down six days after Lueck's disappearance.
He told them that after picking up Lueck from the airport, he dropped her off at Hatch Park in North Salt Lake shortly before 3 a.m.
Her cell phone was then turned off.
Lyft later released a statement and said "Lueck's driver took contained no irregularities and ended at the destination as originally entered by the rider."
"The driver continued providing rides immediately after Lueck's ride."
Cell phone records led police to Mackenzie Lueck's body
An investigation revealed that Lueck had left the park sometime around 3 a.m., and that's when all forms of communication with her stopped.
During a news conference, Salt Lake City Police Chief Mike Brown stated that Lueck's family and friends thought that was "highly unusual."
He said they also "suspect that MacKenzie would not have any communications or social media activity despite multiple attempts to contact her."
Detectives obtained Lueck and Ajayi's cell phone records and uncovered that they were both at Hatch Park at 2:59 a.m. on June 17, and both phones were subsequently turned off.
Sometime later, Ajayi's phone was turned back on, and it showed that he was in the backyard of his home in the Fairpark neighborhood.
When they searched his backyard, they discovered several charred items that belonged to Lueck.
They also found tissue.
Earlier in their investigation, a neighbor told police that on June 17, there was a foul smell coming from a bonfire that Ajayi was having in his backyard.
The next day, he had another bonfire that emanated the same foul odor.
Police officials stated that Ajayi's cell phone records also showed that on June 25, between 2:30 and 4:30 p.m., he was near Logan Canyon, about 80 miles north of Salt Lake City.
On July 3, detectives went to that location and found Lueck's charred remains buried in a shallow grave with her arms tied behind her back with zip ties and rope.
Her death was ruled a homicide when the medical examiner determined her cause of death was blunt force trauma to the left side of her skull.
How did Mackenzie Lueck and Ayoola Ajayi meet?
On June 28, 2019, the SWAT team arrested Ajayi, a married tech support worker, at an apartment complex located in the 1000 block of South West Temple.
He was 31 years old at the time.
Ajayi was booked into the Salt Lake County Jail, where he was held without bond.
He was charged with aggravated murder, aggravated kidnapping, obstruction of justice, and desecration of a body.
An investigation revealed that in 2018, Lueck and Ajayi met on a dating site called Seeking Arrangement, where sugar daddies go in search of a woman to become their sugar baby.
After Lueck and Ajayi chatted for a while, they finally decided to meet up with each other at Hatch Park, but what Lueck didn't know was that he had plans to kill her.
On the day of her disappearance, he purchased a gas can at a store called Smith's and filled it up with gasoline. He then turned his home security cameras off.
After meeting at the park, Lueck went to Ajayi's house, where he tied her up against her will and strangled her with a belt before dealing the fatal blow to the head.
He burned her body in his backyard, and he also burned her belongings and discarded them in various locations, including his backyard, an alley, and the Jordan River.
Ajayi then buried Lueck's charred remains.
Ayoola Ajayi denied knowing the victim during interrogation
Before Lueck's body was found, detectives brought Ajayi to the police station for a nine-hour interrogation. It was then that they tried to get him to tell them the location of her body.
When they told him to think about Lueck's parents, he said, "I know it's not good when people are missing. Every time they are missing, it's putting their family into confusion—what are they doing? What's going on?"
"If I knew where she is right now, I would tell you."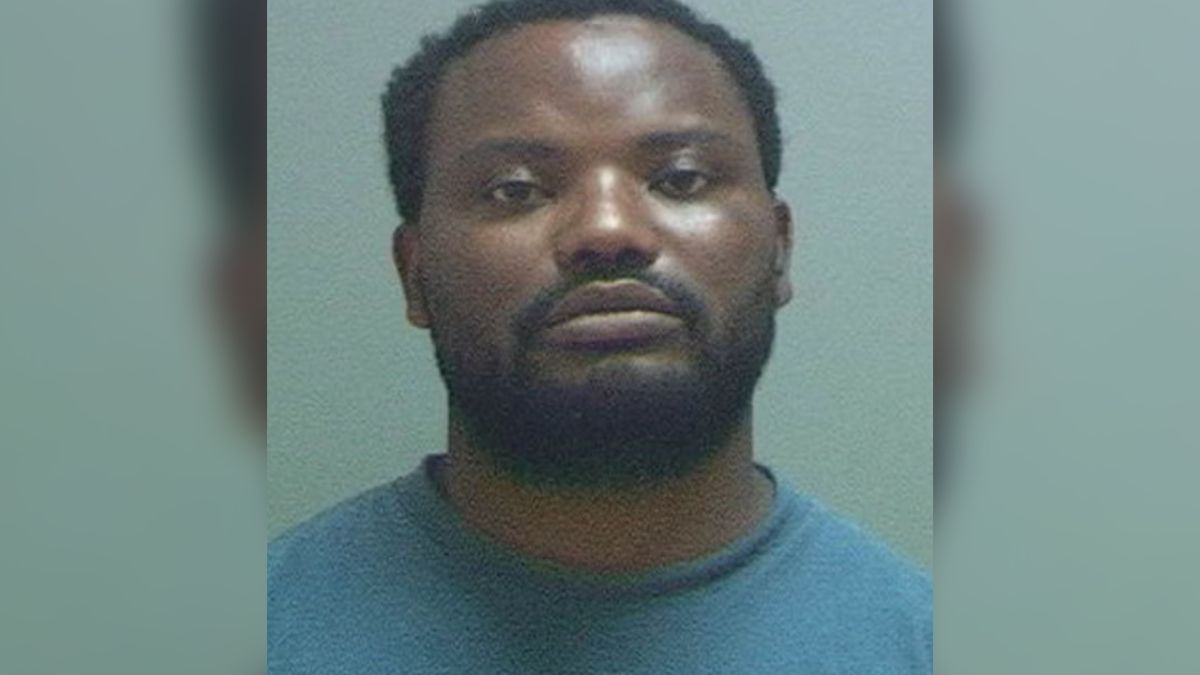 Then he later became defensive and said, "I voluntarily chose to talk to you. Doing this without my lawyer—and I know it may come back to bite me, but I'm willing to speed up everything so you can find her."
Ajayi was uncooperative during their investigation. He had also made statements about not knowing what Lueck looked like because they had never met.
But detectives found several photos of her on his cell phone.
Where is Ayoola Ajayi now?
Ajayi later admitted that he knew Lueck and that before they ever met, he had already planned to kill her.
Deputy Salt Lake County District Attorney Marc Mathis said, "Most homicides we deal with have clearly identifiable motives: financial gain, revenge, perceived wrongs."
"But that doesn't exist in this case. Without having met her in person before, Ayoola Ajayi already decided to murder her. The only conclusion that evidence suggests is that Ayoola Ajayi simply wanted to know what it felt like to kill. This was murder for murder's sake."
To avoid the death penalty, Ajayi took a plea deal. He pleaded guilty to aggravated murder and abuse or desecration of a human body.
The other charges were dropped.
In October 2020, Ajayi was sentenced to life in prison without the chance of parole.
He is currently serving his sentence at a correctional facility in Utah.