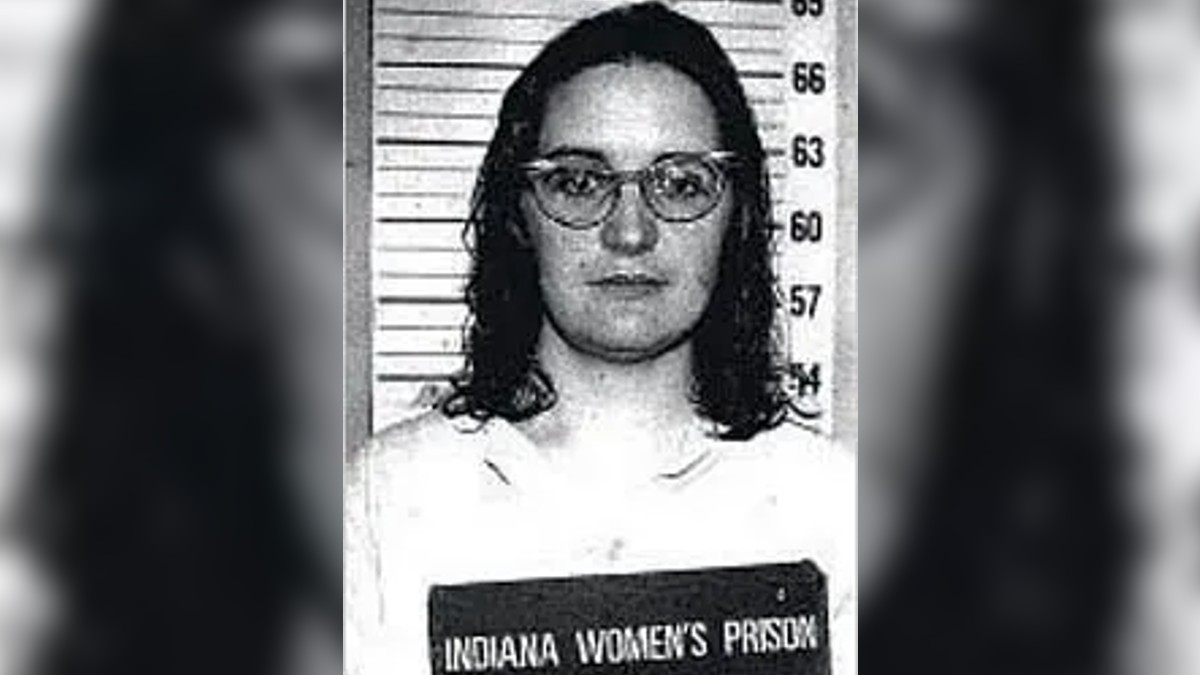 Linda Darby was a beloved mother, grandmother, and respected member of her community, but she was also a fugitive, a liar, and a murderer.
For three decades, Linda Jo McElroy lived a quiet life with her husband, an antiques store owner, and their two children in Pulaski, Tennessee, close to the Alabama border. Linda was a law-abiding considerate citizen who was well-liked and respected within the community.
Linda worked cleaning houses around the town and regularly checked in on an elderly couple who she kept company and looked after, helping to maintain their home.
However, Linda was hiding a dark secret. She was actually called Linda Darby, and she was a fugitive from the law and had murdered her second husband, Charles Darby.
On the night of March 3/4, 1970, Charles was murdered in his home in the Chicago suburb of Hammond, Indiana. He was shot in the heart with a 12-gauge shotgun.
The killer then attempted to cover up the crime by dousing Charles's body in gasoline and setting fire to the bed. Firefighters would later find the victim's charred remains.
The 25-year-old father of five had been a self-employed carpenter and a Vietnam veteran who had served on the aircraft carrier USS Enterprise. And the police were convinced he'd been murdered by his wife, Linda.
Watch the Latest on our YouTube Channel
Strong evidence pointed to Linda Darby as the killer
The previous evening Linda had checked into a Holiday Inn hotel with her children and had left the following morning. The hotel staff soon found that she had left some clothing behind, and ominously, a 12-gauge shotgun was hidden behind a vending machine.
The cops ran a ballistic analysis on the firearm and found it was likely the weapon used to kill Charles. One of the couple's neighbors told the investigators that they had sold the gun to Charles.
A convenience store worker told the police that he recognized the discarded clothing from a woman who had bought two gallons of gasoline on March 3.
Linda Darby was charged with murder, and when it came to the trial, it took a jury less than two hours to recommend a guilty verdict. In October 1970, she was sentenced to life in prison.
At the time, Charles's family was relieved that justice had been done. However, that relief was shortlived as, on March 13, 1972, Linda escaped from the Indiana Women's Prison.
Charles's older sister, Alice Robinette, would say years later that they expected Linda to be back behind bars within a few days; however, the family became increasingly horrified when days stretched to years. In the end, it would take 35 years to apprehend Linda.
The fugitive managed to escape by climbing over a barbed wire fence before fleeing to Indianapolis. She later claimed to have become all scratched and bloody from the fence, but it didn't seem to slow her down too much.
Over the next few years, there were rumors of various sightings, mostly in Boyd County, Kentucky, where the couple was originally from. Charles's niece, Teresa Bond, claimed to have seen Linda in a grocery line in Ashland, KY, in 1993, but there were no actual confirmed sightings.
Charles's family noticed that cigarette butts would occasionally appear at his grave in Ashland, and they wondered if Linda occasionally visited.
Linda Darby became Linda McElroy and fled to a smalltown in Tennesee
What had actually happened to Linda was she met a man called Willie McElroy Jr. in Indianapolis and told him she was fleeing an abusive and violent boyfriend.
McElroy took her to his hometown in Pulaski, Tennessee, where they began living as husband and wife, although the authorities say there is no evidence that they actually got married.
Linda Darby became Linda McElroy and settled into life as a respected member of the Pulaski community. She never had any contact with anyone from her previous life, including her five children, and she never confided in anyone in her new home.
Over the next 35 years, Linda had two more children with Willie and then eight grandchildren. At some point, she and Willie went their separate ways, but they seemingly stayed as friends.
On October 12, 2007, a local police officer knocked on the door of Linda's quiet home.
The officer, who had known Linda for a long time and had never suspected her of any ill-doing, asked her if she knew the identity of the fugitive in his photograph. When Linda admitted it was her, the officer reacted with shock.
Linda McElroy's neighbors shocked to learn she's a murderer
Linda's neighbors and the rest of the town were equally shocked when the police officer led her away in the back of his squad car. Willie and the children were similarly confused and refused to believe that Linda could be a killer.
Pulaski Police Captain John Dickey later told the media, "I've known of her the last 16 years. She's lived the life of a real good citizen."
One of Linda's neighbors, Martha Ann Slater, said, "I was flabbergasted because I just didn't believe she done that. She just don't seem like that type of person."
Giles County Sheriff Kyle Helton later recalled, "As far as I know, she never had any criminal history after she came here. She never got into any trouble. She led a flawless life."
The extended McElroy family was beyond shocked and appealed for some form of clemency or at least leniency in the case. Among the citizens of Pulaski, there was instant talk of petitions and fund-raising events to help get Linda out of trouble.
In the meantime, 64-year-old Linda was transported back to Indiana, where she recommenced serving her life sentence.
Some members of the town thought it right that Linda was sent back to Indiana to face the consequences. And, of course, Charles's family breathed a massive sigh of relief.
On the recapture, Alice Robinette said, "We're Christians. We don't believe in revenge. But I was glad they caught her. I just hope they don't let her go again." She also expressed regret that their mother, Pauline Darby, who passed away in 1991, had not been alive to see Linda back behind bars.
Alice claimed her mother had never been the same since the death of Charles, stating that the murder had broken Pauline's heart. Alice also spoke fondly about her close relationship with her little brother.
How did the authorities track down Linda Darby?
Linda was finally caught just two weeks after Indiana implemented a new program for tracking fugitives. The program worked by cross-referencing data about fugitives with all people who had come in contact with police services across the nation.
The killer had not committed a crime in Tennessee, but she did appear on the local police database because she had been a witness in an assault case. And this was what led to the Indiana cops tracking her down.
In a 2018 interview in prison with British journalist Trevor MacDonald, Linda discussed how she had managed to stay undercover for 35 years. As well as the name change, Linda also changed one digit on her social security number, which was all it took to stay off the radar.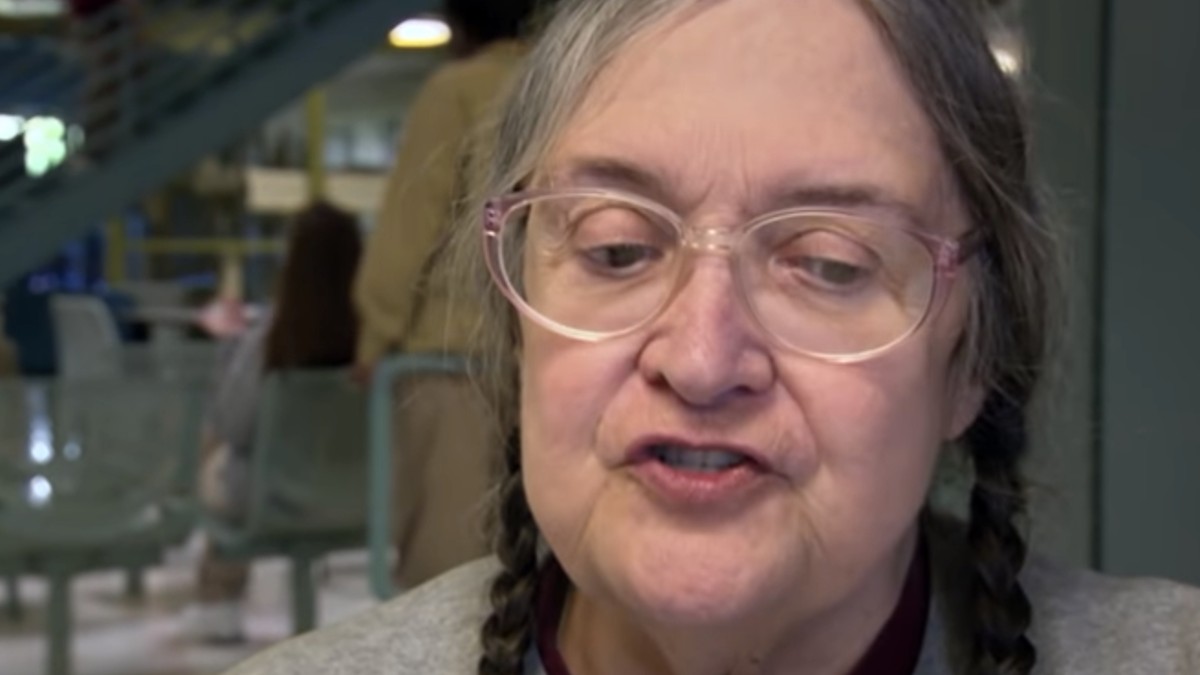 Linda admitted that it had been tough, and at the beginning, she had worried about being caught. She also said there were occasions when she considered handing herself in. But mostly, she prayed to God that she would be allowed to raise her children.
She also claims to have not told anyone about her past as she didn't want them to get into trouble.
Linda Darby claims she's not the killer
Linda continues to maintain her innocence. She said, "I'm not a murderer. I just don't know how they ever convicted me of murder," and insisted, "I didn't mean to mislead anybody, but I didn't want to pay for someone else's crime."
The convicted grandmother is determined to get out of jail again, but this time legally. She has launched various appeals arguing that she was not given a fair trial. In February 2022, the Court of Appeals of Indiana denied her latest appeal.
For now, Linda Darby remains imprisoned at the Rockville Correctional Facility in Indiana.