The death of 18-year-old Lisa Marie Kimmell by Dale Wayne Eaton is referred to as the Lil' Miss Murder.
In 1972, Lisa and her parents, Ron and Sheila Kimmell, moved to Billings Heights, Montana, where she started working part time at an Arby's restaurant in 1984.
Lisa, whose nickname is "Lil' Miss," later became the supervisor.
After graduating from Billings Senior High School in 1987, she moved to Denver, Colorado, to work at Arby's in a nearby city, Aurora.
On March 25, 1988, Lisa left her home, located in the 100 block of Norris Court, with plans of heading to Cody, Wyoming, to pick up her friend.
They were going to Billings to visit a friend who had just had surgery. And while there, Lisa was going to stop by her parents' house to pick up some of her clothing.
She never picked up her friend, nor did she make it to her parents' house.
Watch the Latest on our YouTube Channel
Lisa was last seen around 9:06 p.m. when a police officer pulled her over for speeding on Interstate 25 near Douglas, Wyoming.
Lisa Marie Kimmell was found dead in a river
Lisa was reported missing, and a search by law enforcement and relatives began. Her father took a plane from Spirit Mountain Aviation in Cody to search northern Wyoming, but he was unable to find her vehicle on any of the roadways.
At the time of her disappearance, Lisa was driving a black 1988 Honda CRX Si sports car with a personalized license plate that read: "LIL MISS."
Ron went back to Wyoming the following day to pass out fliers.
"They have posters in every convenience store between Billings and Douglas," said an officer.
Meanwhile, Sheila was on the phone with the media and television stations. And she and her husband had also hired a private investigator to help find their daughter.
On April 2, 1988, the search for Lisa came to an end when she was found dead in 18 inches of water. Two fishermen discovered her body in the North Platte River in Casper, Wyoming, just off Highway 220.
An autopsy showed that Lisa had been bound and repeatedly raped for several days before she was bludgeoned and stabbed six times in the chest.
According to authorities, Lisa was thrown into the water from the old Government Bridge.
Lisa Marie Kimmell's car was found buried on her Dale Eaton's property
In July 2002, police officials obtained a warrant to search Eaton's secluded property in Moneta near US highways 20–26, about 75 miles west of Casper.
The search came after investigators received a tip about a buried vehicle that might belong to Lisa.
Eaton was incarcerated at the time. He was serving a three-year sentence at a federal prison in Littleton, Colorado, for being a felon while carrying a firearm.
As they began digging between two mobile homes and a shed, they realized that the vehicle had been buried six to eight feet below ground.
When the car was unearthed, they noticed it had broken windows, and it was stripped of valuable items: tires, front buckets, a gear shift knob, and a stereo.
It appeared the items may have been sold.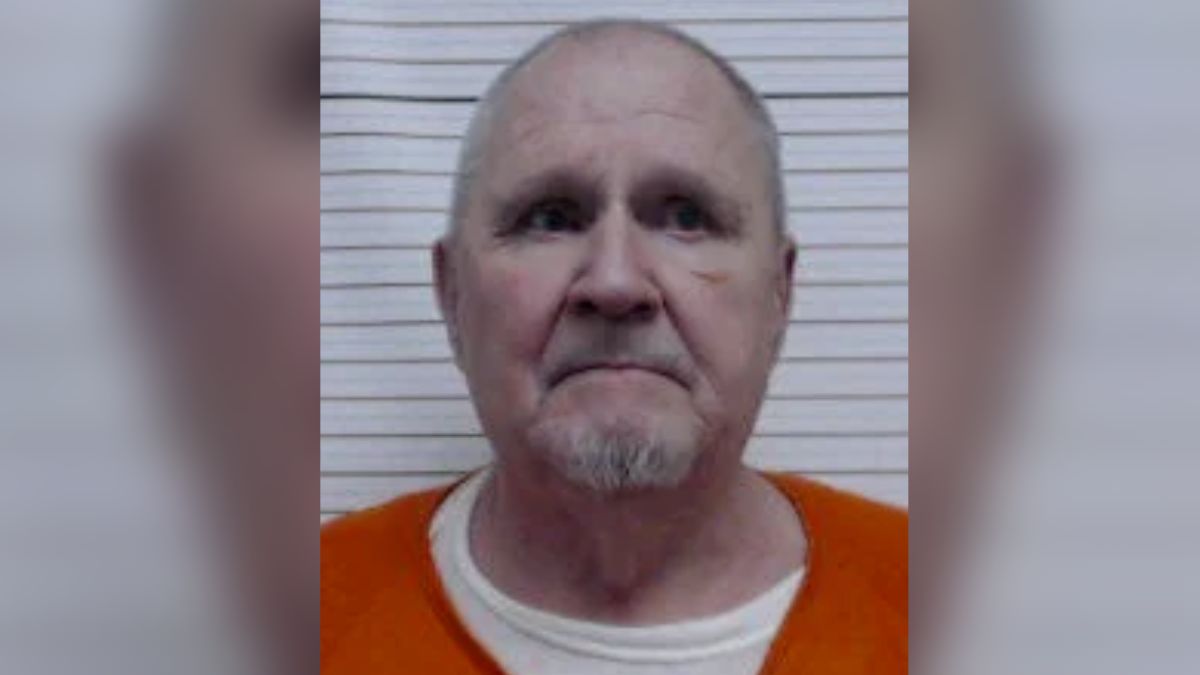 Although the vehicle was badly decayed, authorities were able to confirm that it belonged to Lisa based on the vehicle identification number.
However, her clothes, purse, driver's license, and jewelry were never found.
Detectives then considered Eaton a person of interest.
A forensic expert stated that the car was in bad shape, and they were unable to collect evidence that would help locate a suspect.
Authorities sought the white 1963 Ford F-150 pickup truck, in which Eaton assisted in installing a stereo and seats. The truck had been painted black, and it had been sold several times, but police officials were able to track it down.
Whether or not the seats and stereo belonged to Lisa is unknown.
DNA evidence linked Dale Wayne Eaton to Lil' Miss murder
After Lisa's body was found, semen samples were recovered and stored at the lab.
Crime lab officials told police that when Eaton was incarcerated in 1998, his blood was drawn. It matched the DNA evidence that was collected from Lisa's body.
In April 2003, Eaton was charged with first-degree premeditated murder, kidnapping, and sexual assault.
He was supposed to be released from prison on May 22, 2003, but he was held without bond.
Court documents don't show how or where Eaton and Lisa came into contact. But several news outlets reported that Eaton didn't know any of Lisa's friends or family members.
Recording of Lisa Marie Kimmell's traffic stop played during trial
Eaton went on trial in 2004, and it was then that the court played the recording of Lisa's traffic stop. When relatives in the courtroom heard her voice, they were brought to tears.
The officer who pulled her over took the stand and said he wrote her a citation for going 88 mph. He told her that she would have to pay a $120 bond because she wasn't from the state of Wyoming.
Lisa could be heard saying, "I have $40 cash with me." Then she asked if she could go to an ATM in Douglas, but when she got there, the machine wouldn't take her card.
Instead of the officer taking Lisa to jail, he told her to sign the ticket on a promise that she would appear in court.
He then gave her directions back to the interstate.
Dale Wayne Eaton was sentenced to death
In 2004, Eaton was convicted of the crimes and sentenced to death. He reportedly didn't show any emotion when he was sentenced, and he declined to speak on his behalf.
A prosecutor in the case stated that Eaton "killed because he wanted to kill. He chose not to extend mercy to this girl."
He added, "He had choices to make—and Dale Wayne Eaton chose, with premeditated malice, to end this young girl's life."
Dale Wayne Eaton sentenced was overturned
In 2022, Eaton's death sentence was overturned when the appeals court ruled that he wasn't represented appropriately.
Lisa's family was angry about the decision because they had sought capital punishment from the beginning.
The only way they wouldn't pursue it is if Eaton apologized and revealed the names of his other victims—they believe he killed more people.
Eaton never apologized to the victim's family directly, but he asked his attorney to do so for him.
Lisa's family didn't accept it.
Lisa's older sister stated that the "original sentence should have been upheld."
Another family member stated that a "tough childhood doesn't excuse… health issues don't excuse… he knows right from wrong."
Eaton, who is in his late 70s, is suffering from health issues.
Where is Dale Wayne Eaton now?
In September 2021, Eaton underwent a mental evaluation at the Wyoming State Hospital, and it was determined that he wasn't competent to attend a sentencing hearing.
An attorney filed a stipulation that states that "the parties agree that Mr. Eaton's death sentence must now be replaced with a life sentence as required by law."
"Mr. Eaton will undoubtedly remain in prison until he dies no matter how this court exercises its remaining discretion."
Eaton was re-sentenced to life in prison without the possibility of parole.
He is currently serving his sentence at the Wyoming Medium Correctional Institution in Torrington, Wyoming.