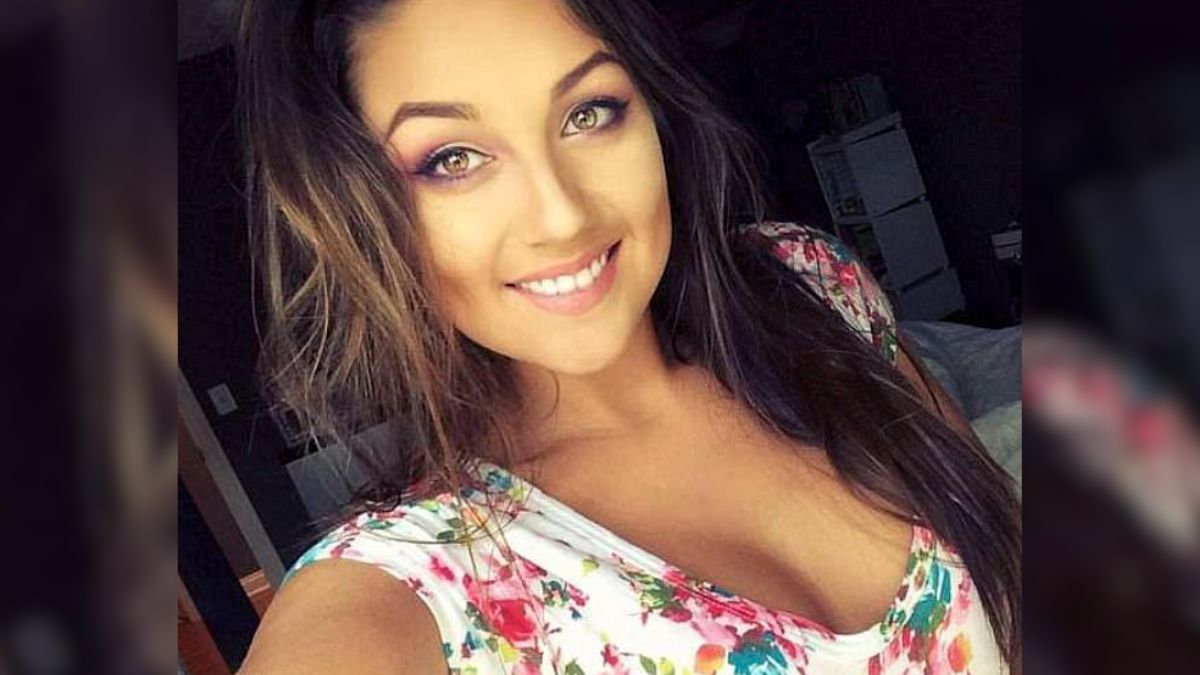 Lauren Agee was 21 years old when she was found dead in a lake in Smithfield, Tennessee, during a weekend camping trip with a group of friends.
Agee was born on Aug. 19, 1993, in Biloxi, Mississippi. She was described by relatives as an outgoing person who had a love for animals and dancing.
After spending four years dancing for the Hendersonville High School Golden Girl dance team, she received a dance scholarship to attend Bethel University.
She later transferred to Vol State in Gallatin, where she was studying criminal justice.
Agee continued living at home with her parents in Nashville, and it was during that time that she met a man who she believed to be "the one."
During the summer of her second year of college, she told her mother, Sherry Smith, that she was going to attend Wakefest, a three-day party event on Center Hill Lake, with her friend, Hannah Palmer, from high school.
Smith wasn't too fond of who she was going with, but she hugged Agee and said, "Be careful," not knowing that it would be the last time she saw her daughter alive.
Watch the Latest on our YouTube Channel
Lauren Agee went to WakeFest with a group of friends
On July 25, 2015, Lauren and Palmer headed out. They recorded their car trip, and in a social media post, they stated that they couldn't wait for Wakefest.
When they arrived, they met up with two other people: Palmer's new boyfriend, Aaron Lilly, and one of his friends, Christopher Stout.
A fourth person was also a part of the group, but the media doesn't mention his name for unknown reasons.
Agee's sister stated that she and Palmer didn't know Stout, but that didn't stop them from having a good time. They spent the day drinking and jumping off cliffs.
During one of Agee's jumps, it was reported that she hit the back of her head and possibly went unconscious for a few moments.
She seemed to be doing well afterward, as she was seen happily waving to the camera from inside the bar at the marina.
Lauren Agee was uncomfortable with their sleeping arrangement
When the day came to an end, the group decided it was time to settle down and head to bed.
Agee thought they were going to be sleeping in a cabin, but what she didn't know was that Lilly was going to build a camp on top of a dangerous cliff.
The only way to get down would be to use a rope or jump.
They would then sleep in a hammock that was held up by a rope and dangled over the lake.
Agee asked Kassi Franks, a high school friend she had run into on the docks if she could sleep with her and her group. Franks said they didn't have enough room for her.
Franks recalled sleeping in the hammock a year prior and thinking, "If this rope breaks, I'm gone."
Shortly before 2:30 a.m. on July 26, 2015, Agee and her friends used a canoe to travel to the remote campsite that was surrounded by two cliffs.
In a video, one person could be heard saying, "We're going into a death trap."
Agee went to sleep in the hammock, which she shared with Stout, but what happened after that remains a mystery.
Lauren Agee's death: Two fishermen found her body in the lake
Later that morning, Agee's mother called her multiple times, but she didn't answer her cell phone.
Twelve hours later, an officer went to her home and told her that Agee was dead. A fisherman, Lynn Blair, and his son, Dylan, were fishing from their boat when they spotted her body floating face down in a cove.
One of the first questions she asked was, "Where are the people she was with?"
The officer stated that they were being questioned.
Agee's friends told investigators that when they woke up that morning, Agee was gone, but her shoes, cell phone, and the rest of her belongings were under the hammock.
They didn't report her missing because they thought she had gone back to the bar.
When her body was found, it was reported that Palmer told a witness that she saw her leave with a man on a boat.
During an interview with police, she said, "I know she went to go pee, but she didn't have her shoes; she didn't have her keys, wallet, phone… And she would not, like, leave without that stuff."
Lilly told police that he thought Agee left to meet up with a former boyfriend.
Stout said he believed Agee slipped and fell when she got up to go to the bathroom.
The results from Lauren Agee's autopsy revealed
Chris Yarchuk, a police detective from a neighboring county, who was working as a security guard for the event, said he doesn't believe that Agee fell from the cliff because it wasn't possible for her to have fallen and landed in the lake.
Yarchuk, who was the first on the scene, said when he examined her body, he noticed that she had blood and signs of trauma to the back of her head and shoulder area.
When he saw a bite mark on her chest, he suggested that they do a rape kit.
The DeKalb County Sheriff's Office did not conduct a rape kit or swab her body for DNA.
It was alleged that they believe since she had a tampon in, she could not have been sexually assaulted, but according to a private investigator, Sheila Wysocki, she still could have been raped.
The autopsy report revealed that Agee, whose blood alcohol level was twice the legal limit, died from blunt force trauma and possibly drowning.
Lauren Agee's death was ruled an accident
Authorities concluded that Agee left her sleeping area in the middle of the night and fell from the cliff, and drowned in the water.
They ruled her death accidental and were confident that her friends weren't involved.
After that, the investigation into Agee's death was closed.
Yarchuk and Wysocki disagreed that Agee died from drowning. If she had fallen from the cliff, she would have landed on trees and rocks, not in the lake.
Wysocki said Agee had bruises on her thighs, a broken nose, and broken fingers. And although it isn't listed in the autopsy report, she could tell from the photos that Agee had hemorrhaging in her throat.
She said her injuries are consistent with a fall, not from a cliff but from a ledge.
Agee fell backward, Wysocki claimed.
Wysocki believed that Agee died when she hit her head while fighting someone or trying to get away from them.
As far as drowning, there was no water in Agee's lungs, and Yarchuk said, "When people drown, they sink."
Agee was found floating.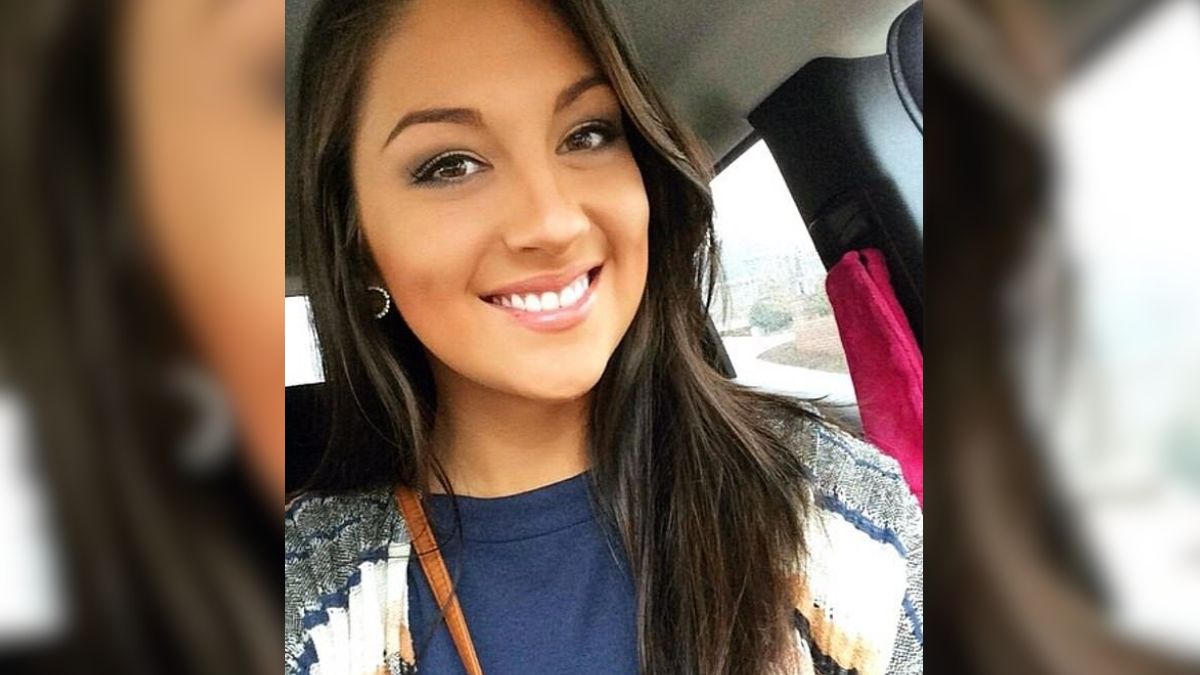 Yarchuk also recalled a triangle imprint on her stomach, which he believed to be from the tip of a canoe.
He said, "It was the only thing in their use that could make that mark."
According to a statement by the DeKalb County, Tennessee, Sheriff's Department, "The Tennessee Wildlife Resource Agency… assisted the sheriff's department detectives in loading the body onto a TWRA boat to transport the body back to the boat ramp."
"Our investigation determined this mark is an identical match to the TWRA boat storage locker lid, where the body was placed face down during transport to the boat ramp."
Yarchuk said, "These three kids are covering it up, and I'll believe that until I go to my grave."
Lauren Agee update: Family is still searching for answers
Smith stated that after Agee was found dead, Palmer, Lilly, and Stout stayed at the lake and continued partying. Stout later posted on his Instagram that he had the "best weekend ever."
She added that none of them attended Agee's funeral.
In December 2016, Agee's family filed a wrongful death lawsuit in an effort to get answers from Palmer, Lilly, and Stout, but they all pleaded the fifth.
A judge dropped Palmer from the lawsuit, which the family appealed.
Agee's mother believes that the last people who saw her alive are responsible for her death.
As her mother, Smith stated that she "has to be her voice, and I have to pursue the truth because I owe that to her. I'm all she had, and she would expect nothing less of me." "I'm not going to stop until we have the truth of what happened to Lauren."