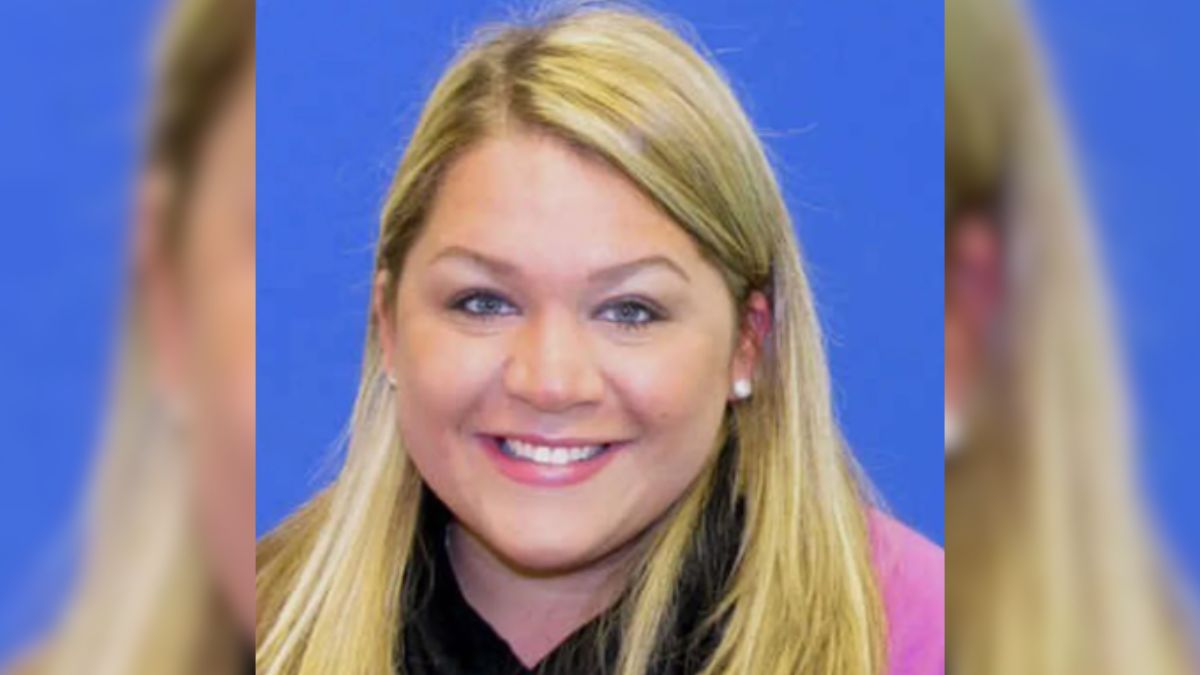 Laura Wallen was a 31-year-old pregnant teacher who authorities said was killed by her boyfriend, Tyler Tessier, in Montgomery County, Maryland, but he died before he could be tried and convicted of her murder.
Wallen was a social studies teacher at Wilde Lake High School in Columbia. She previously taught at Murray Hill Middle School, and in 2016, she was awarded "Teacher of the Year."
She was four months pregnant with Tessier's child, a baby boy she was going to name Reid, and she was extremely excited about becoming a mother.
After learning that she was pregnant, Tessier asked her father for her hand in marriage—then he proposed.
It was alleged that Tessier was already engaged to another woman, who, like Wallen, believed she was dating Tessier exclusively.
When Wallen eventually found out about Tessier's other fiance, she went missing.
Relatives reported Laura Wallen missing
On Sept. 5, 2017, Wallen's relatives contacted the police department and reported her missing when she didn't show up for work. It was the student's first day of classes after Labor Day.
Watch the Latest on our YouTube Channel
She had spent the weekend preparing for the week and gave no indication that she wasn't going to be there.
Wallen's family stated that they last heard from her two days earlier. They received text messages from her phone that were concerning.
There were misspellings and inconsistencies in her writing, but authorities have not released what was said in the messages.
Then, Wallen's sister received a text message from Wallen's phone. One of the messages said she was "94 percent sure Tessier wasn't the father of the baby."
"Tyler has me on an adventure in the country. Don't know why I'm here, but it's for something," Wallen wrote in another message.
Her sister asked, "Really, where are you?"
"I'm waiting in a field," Wallen replied. That's when her sister asked her to send a picture, and she did.
It was a photo of a property on Prices Distillery Road in Damascus, which was owned by Tessier's friend.
Tessier would often stay on the property, which authorities said consisted of "open fields and woods."
Investigators became suspicious of Tessier and began investigating him. It was then that they learned he had made several trips to the property after Wallen went missing.
One night, he sent a text message to one of his friends. He asked for a ride to Baltimore and for "help cleaning up a mess," but his friend refused to help him.
They also learned that he was the last person to see Wallen.
Between 8:30 and 9:30 p.m. on Sept. 2, Wallen and Tessier were seen on surveillance cameras at a Safeway grocery store near her home in Olney.
Tyler Tessier pleaded for Laura Wallen's during press conference
On Sept. 7, investigators found Wallen's vehicle, a 2011 black Ford Escape, parked at an apartment complex in Howard County near the high school where she taught.
During a news conference, Wallen's family announced that they were offering a $25,000 reward for information about her disappearance.
It was there that Tessier held Wallen's mother's hand.
He became emotional when he said, "Laura, if you are listening, it doesn't matter what's happened, it doesn't matter what type of trouble, there is nothing we can't fix together—myself and your family."
"There are so many people, so many people that miss you, so many people who were out, who haven't slept. We haven't eaten. We are just looking or praying that you are safe," Tessier added.
Montgomery County Police Chief Tom Manger stated that it was a calculated decision to allow Tessier to attend the conference with the family's approval.
They wanted to hear what he had to say, and he would react.
"It was all we could do to be seen as a unified family with him," said Wallen's father. "It was absolutely the hardest thing my wife could do… to sit next to him and hold his hand."
Laura Wallen's body was found in a secluded field
On Sept. 13, investigators searched Tessier's friend's property after obtaining a search warrant. Cadaver dogs led them to tire tracks that were next to a freshly dug grave.
It was there that they found Wallen's body.
That same day, Tessier, who did not have a criminal record, was arrested and charged with first-degree murder. He was booked into the county jail, where he was held without bond.
The property owner was not involved in her death or burial, police said.
When police officials announced that her body had been found, Howard County school officials sent crisis teams to Wilde Lake High School and Murray Hill Middle School.
Students, along with their families, congregated at Murray Hill Middle School, where a vigil was held for Wallen.
Wilde Lake Principal Rick Wilson said Wallen was a talented teacher who connected with her students. He went on to say that "she's one of those special teachers that aims for the heart before she aims for the head."
"She touched so many people in 31 short years. She volunteered to give up lots of time. She's a very special person," Wilson added.
The medical examiner revealed Laura Wallen's cause of death
Wallen's autopsy revealed that she had been shot once in the back of the head with a .22 caliber weapon before her body was buried in a shallow grave.
Authorities believe that she was killed after she and Tessier were spotted at the grocery store. He then drove her vehicle to Columbia, where he discarded it as well as her tag, license, and iPhone.
While in custody, he reportedly admitted to sending Wallen's family text messages from her phone.
Wallen's father stated that her murder was "a senseless tragedy." He told reporters that "she was a woman of faith. And right now she is in the arms of God."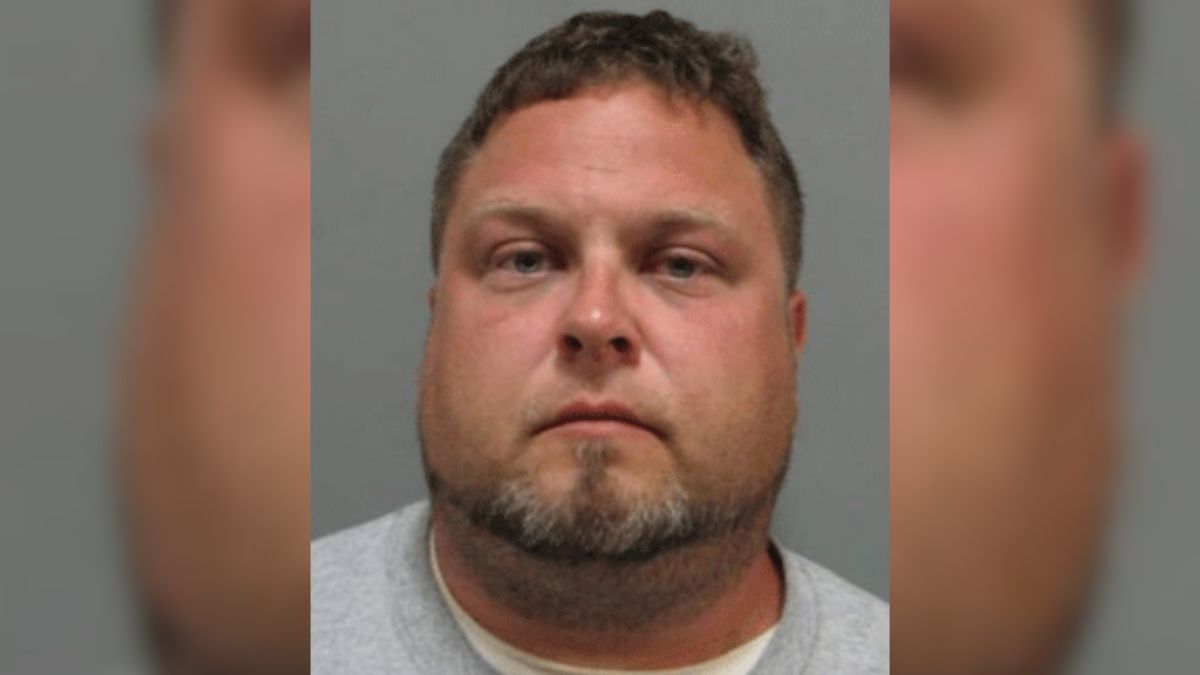 He also called Tessier a "monster" and a "liar" for deceiving his daughter during their relationship.
According to police officials, days before Wallen disappeared, she found out about Tessier's other fiance. She contacted her via text message and stated that she was "just looking for an explanation… from woman to woman."
"It's important that some things are cleared up, and I would imagine that if you were in my position, you'd want some answers as well," Wallen wrote. "By no means is this an attempt at confrontation."
Investigators said she also tried to meet up with the woman face-to-face, and they believe Tessier's love triangle was the motive for the killing.
Where is Tyler Tessier now?
Tessier was never convicted of murdering Wallen because he was found dead in his cell on Sept. 6, 2018, before the trial began.
At around 4 a.m. that day, a corrections officer woke up Tessier so that he could get ready for court. He was supposed to start the trial for Wallen's murder.
After taking a shower and eating breakfast, Tessier returned to his cell.
Nearly an hour later, he was found hanging from the top bunk by a bed sheet. Life-saving measures were performed but to no avail.
Tessier was pronounced dead at 5:30 a.m. He was 33 years old at the time of his death, and he left behind several suicide notes that were addressed to multiple people.