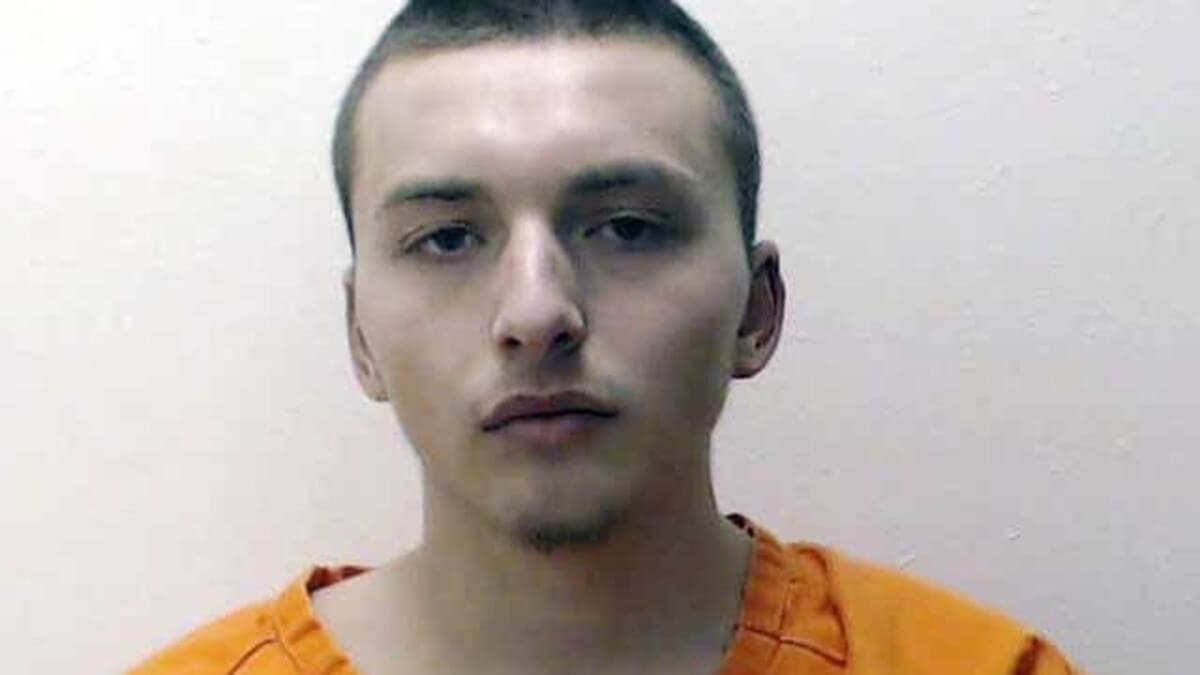 Dead Silent is in the rural town of Early, Iowa, to investigate the murder of Marilyn Smith, who was killed by her own son, Kirk Levin, a short time after he had been released from prison.
Levin's crimes didn't end there; the 21-year-old then proceeded to kidnap Jessica Vega, a woman he had met online.
On January 3, 2013, the police discovered the remains of Marilyn Schmitt in the bedroom of her Early farmhouse. She had been strangled and stabbed to death.
The sheriff's deputies' had checked in on Marilyn because they were investigating her son, Kirk Levin, for kidnapping a 21-year-old woman earlier that day. They now added a charge of murder to Levin's arrest sheet.
Earlier that day, Levin had turned up at the home of Jessica Vega, in Storm Lake about 15 miles from Early, and asked her for help with his car, which he said had run out of gas.
Vega agreed to drive Levin back to Schmitt's home in Early. However, once they arrived, Levin took Vega into a barn where he threw a rope around her. He then put her into the trunk of his car only to change his mind and then place her on the backseat.
At one point, Vega actually persuaded Levin to drive her back to Storm Lake, but he drove into a ditch a short distance later, and the car got stuck in the snow.
Watch the Latest on our YouTube Channel
Luckily, a passing motorist stopped to assist, and when Vega began screaming that she had been kidnapped, Levin ran from the scene. He was apprehended by the police a short time later.
When the police asked Levin questions about his mother's whereabouts, his answers were evasive and contradictory. The concerned officers decided to perform a welfare check on Schmitt, which was when they learned she'd been stabbed.
Kirk Levin said he didn't remember killing Marilyn Schmitt
Levin claimed to have no recollection of committing the horrific crimes. "I had to have killed my mother. I can't explain why or what I was thinking. I remember walking into her room and choking her," he wrote in the statement.
He also claimed that he didn't remember abducting Vega.
Levin had brutally murdered his mother just two days after he'd been released from prison after serving two years for burglary.
As a teenager, Levin had been treated by a therapist because he fantasized about raping women, and he'd been caught on several occasions appearing to act on his urges. In 2009, he was caught hiding in the basement of a girl he intended to rape.
In July 2013, Levin was found guilty of first-degree murder and third-degree kidnapping. He was sentenced to spend the rest of his life behind bars.
More from Dead Silent
Follow the links to read about more horrifying crimes examined on Dead Silent.
Robert Burmingham, aka The Blue Light Rapist, terrorized women in Arkansas for two years in the 1990s. While impersonating a police officer, Burmingham would pull-over female motorists before kidnapping and sexually assaulting them.
Stacey Humphreys entered an estate agent in Powder Springs, Georgia, where he forced Lori Brown and Cindy Williams to strip before shooting them both dead and stole their cards. His main motive was robbery.
Dead Silent airs at 9/8c on Investigation Discovery.