This week Killer Instinct with Chris Hansen investigates the cruel kidnap and death of genius scientist and recluse Walter Sartory.
By any measure Walter Sartory was a scientific genius who published papers on nuclear reactor design and carried out classified work on nuclear weapons for the US government.
However, Sartory was also a paranoid schizophrenic and he struggled with many basic social interactions most people take for granted. The scientist was also wealthy and after he retired in 1992, he used algorithms he'd developed to make millions on the stock market.
By 2008 Sartory's mental health was improving as a result of some new treatment and he began to travel. But by February 2009 the 73-year-old's friends started to worry as the scientist appeared to have dropped off the map and his usually frequent online activity had stopped suddenly.
A search of his home revealed he'd turned his living room into a monitoring station where he was trying to detect signs of extraterrestrial life by analysing radio signals. He also had schedules for all the mundane tasks in his life, each with a time for completion.
Eventually detectives would discover a kidnapping and murder that was cruelly and coldly carried out.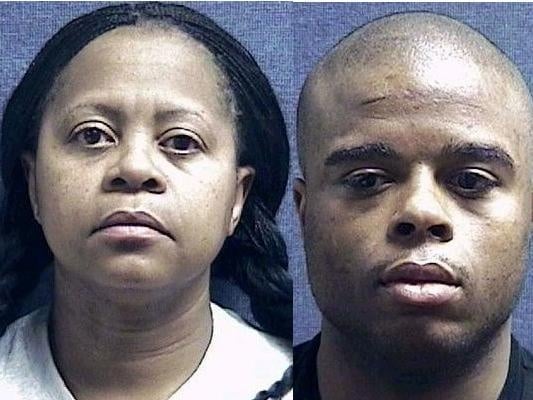 It turned out that Sartory's 47-year-old housekeeper Willa Blanc had hatched a plan to kidnap and rob the scientist. She was an outgoing woman with a taste for nice cars and garish makeup. At some point she and her son, Louis Wilkinson, took Sartory against his will to the house they shared.
Watch the Latest on our YouTube Channel
He was bound to a chair and held until he divulged details of his finances. At some point his medicine was withheld and he died in their basement. Willa then stuffed his body in a trash can and tried to take it in the back of her to dispose of it. Unbelievably she crashed the car and had to have it, with the body in the trash can still in the back, towed back home. She then rented another car and with the help of her son burned the trash can in an Indiana farmer's  field, covering it in tyres and gas to make sure the body was consumed.
When detectives questioned Willa was very cool but after they found evidence she'd been added to Sartory's brokerage account, she fled with her son.
The pair were arrested and charged with murder, kidnapping, theft and abuse of a corpse. In 2012 an unrepentant Blanc pled guilty and was sentenced to life in prison with no possibility of parole. Later the same year her son was given 30 years after he pled guilty to a lesser charge.
Killer Instinct with Chris Hansen airs Tuesdays at 9:00 PM on Investigation Discovery.