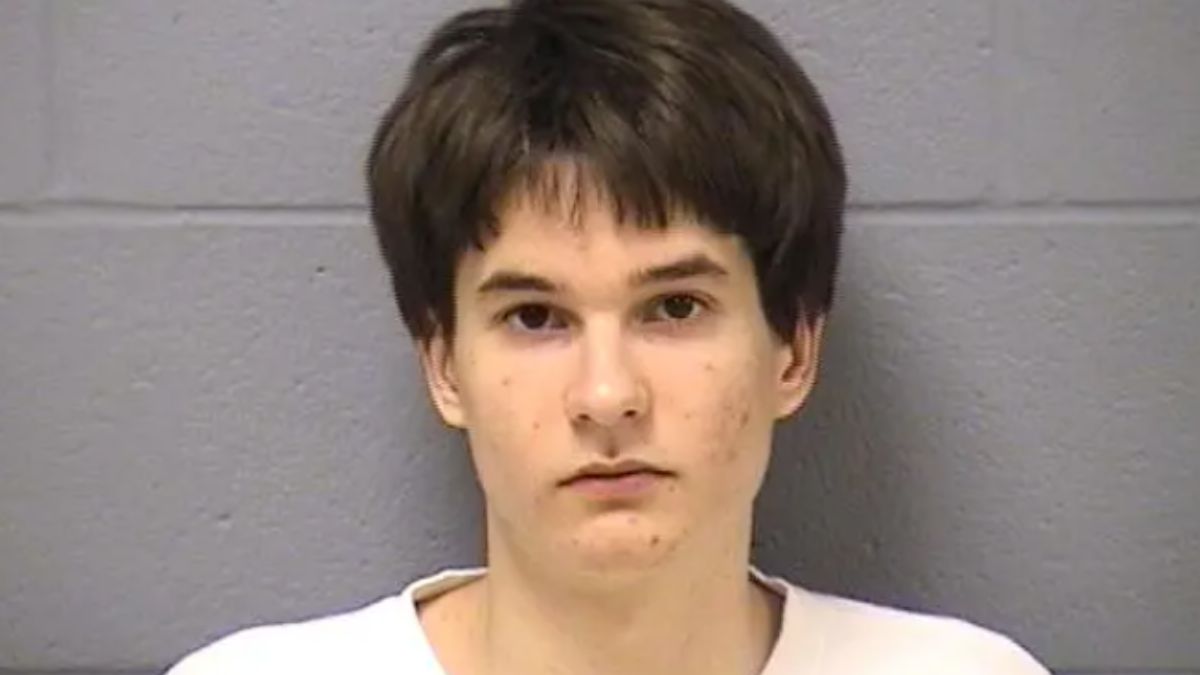 Keith Randulich was convicted of murdering his 4-year-old half-sister, Sabrina Clement, at their home in Mokena, Illinois, because he said he wanted to "save" her from being sexually abused.
In 2009, Randulich was an honor student and a senior at Lincoln-Way East High School, and he was supposed to walk across the stage at his graduation on May 27, but instead, he was hauled to jail five days prior.
On the night of May 22, Randulich's mother and stepfather went to a school event for his then-14-year-old brother.
They left him alone with Clement and his other brother, then 16, at their home in the 19000 block of York Drive, where they had lived for less than a year.
Before moving to the neighborhood, which residents referred to as quiet, they lived in Tinley Park.
While Randulich was occupied in another room, he finished washing a few dishes, stuffed a steak knife into his pocket, then lured his half-sister to the basement.
Clement marched downstairs wearing her pink and blue pajamas with her hair pulled back into a ponytail.
Watch the Latest on our YouTube Channel
When they made it to the basement, Randulich slashed her throat, then he called 911 twice.
During the first call, he told them to "come over quick" before hanging up. He called back and said, "Get over here."
Officers arrived at the home and met Randulich at the door, where they noticed he had blood on his face and hands as well as on his shirt and pants.
He quietly told the officers that he murdered his half-sister, who officers found on the basement floor with massive wounds to her neck.
They also found a collection of horror movies, death metal music, and a rubber clown mask that they believed to be disturbing.
When paramedics arrived, they pronounced Clement dead at the scene.
Eventually, Randulich's walked out of the room when he saw flashing red and blue lights outside.
He was completely unaware that something sinister had happened to Clement in the basement because he was playing video games.
Their mother and stepfather also returned home while the police were outside, and a neighbor said she heard the mother crying and screaming.
She also heard her saying, "What do you mean my baby girl?' Why can't I go in the house?"
Keith confessed to killing his half-sister, Sabrina Clement
Before officers took Randulich to the police station for questioning, he told them that he killed Clement when he found out she was being sexually abused by a family member.
But he never identified that person by name.
He said he and his mother had previously gotten into an argument after she refused to let him use his graduation money to buy a gun.
Randulich said he wanted to use the gun to kill the person who was abusing Clement.
Since he was unable to follow through with his plan, he thought his next best option would be to murder his 40-pound half-sister so she wouldn't be abused anymore.
Officers arrested Randulich at his home, and he was booked into the Will County Jail, where he was held on a $10 million bond.
Details of Sabrina Clement's autopsy
Clement's little body was handed over to the Will County coroner's office, where an autopsy was scheduled for May 23 to determine the exact cause of death.
When it was completed, the medical examiner stated that although Randulich claimed Clement was sexually abused, there was no evidence to support that.
The autopsy showed that Clement had been stabbed about 30 times in the neck, which was almost severed.
How Keith lured his half-sister into the basement
Prosecutors stated that after Randulich agreed to watch his half-sister while their parents were away, he told his sister that he would play with her in the basement.
He also told her that he would paint with her.
What Clement didn't know was that her brother, whom she reportedly considered her best friend, had thought about killing her hours earlier.
Once in the basement, Randulich told Clement to lie on the floor.
She trusted her brother; therefore, she did as she was told.
After he straddled her, he said, "I just said I loved her, and I took out the knife, and she smiled at me."
When he cut her throat, Randulich said she screamed and told him to stop, but he knew at that point he had to kill her.
He said, "There was no going back at that point."
That's when he stabbed her repeatedly in the neck, thinking she would die quickly, but she didn't. Randulich said she was conscious and talking throughout the attack.
He told the detectives that Clement screamed, fought, and asked, "Why are you killing me?"
At one point, he hesitated, but he continued stabbing her in the neck "until he felt bone."
Although Randulich said he didn't want her death to be painful, he said he could tell Clement was in a lot of pain.
When it was over, the teen dropped the knife between his half-sister's feet and went upstairs to notify the police.
When he returned to the basement, Randulich said he kissed her and said, "I am sorry, I had to do it."
Will County State Attorney James Glasgow said, "This was a crime of unspeakable cruelty and horror."
"One cannot begin to fathom what would prompt a young man to commit such an atrocity against his little sister."
During a police interrogation, detectives asked if he hated the idea of Clement being born because she had a different father. He said no and that he had always considered her part of his family.
Randulich added that he wasn't proud of killing his half-sister, and there was no excuse for what he had done, but he thought he was protecting her.
He claimed to "really" loved her and didn't want her to be tormented, which he believed was getting worse by the day.
But if he could go back in time, he would not have killed her. He would have got a job, like his mother suggested, after graduation so that he could buy a gun.
Then, Randulich said he would have used the gun to kill the relative who he believed was abusing Clement.
Where is Keith Randulich now?
On May 26, 2009, Randulich pleaded not guilty to first-degree murder, but seven months later, in December 2009, he entered a guilty plea.
That's when prosecutors sought a life sentence because the victim was younger than 12.
Glasgow said, "Sabrina Clement trusted and loved her brother unconditionally, and she suffered terror and agony at his hands in the last moments of her short life."
Before he was sentenced, Randulich underwent an evaluation at a mental health facility in Chicago. It was ordered by the judge.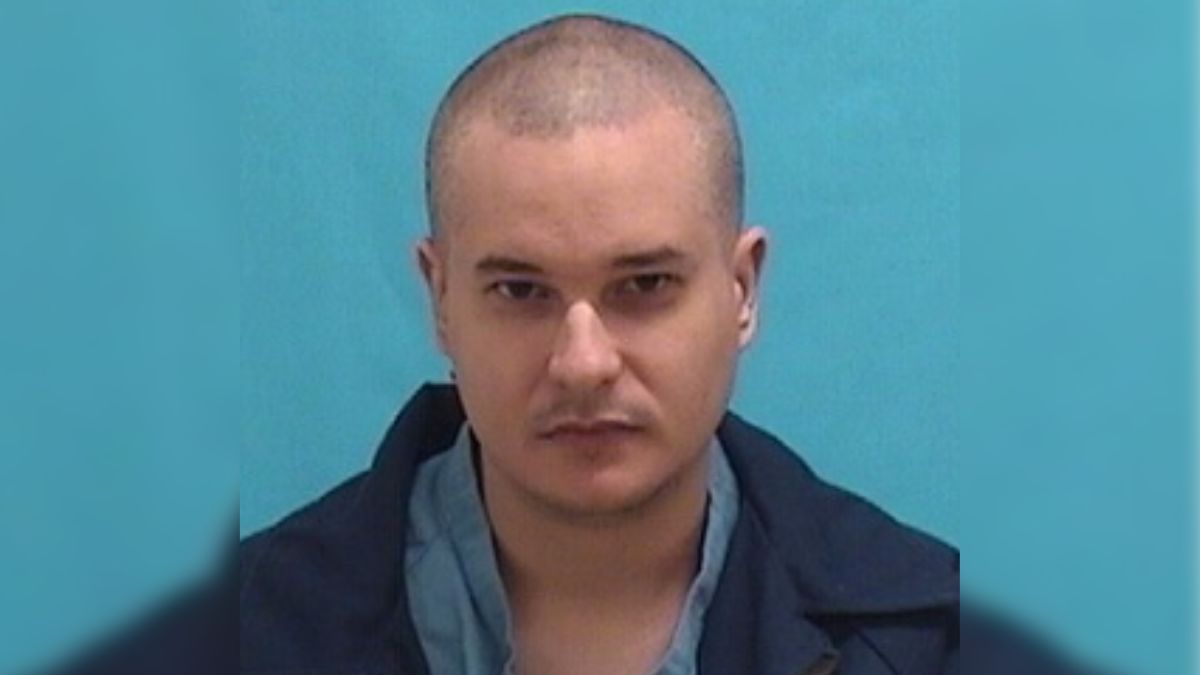 A psychiatrist would later deem him competent, but the psychiatrist also noted that he was suffering from a personality disorder.
None of Randulich's family or friends were in court when a judge sentenced him in 2011 to 40 years in prison. His mom, however, sent a letter to the judge and asked for mercy on her son.
Randulich is now in his 30s, and he is currently serving his sentence at the Pontiac Correctional Center in Pontiac.
Prison records show that he will be released in 2052.