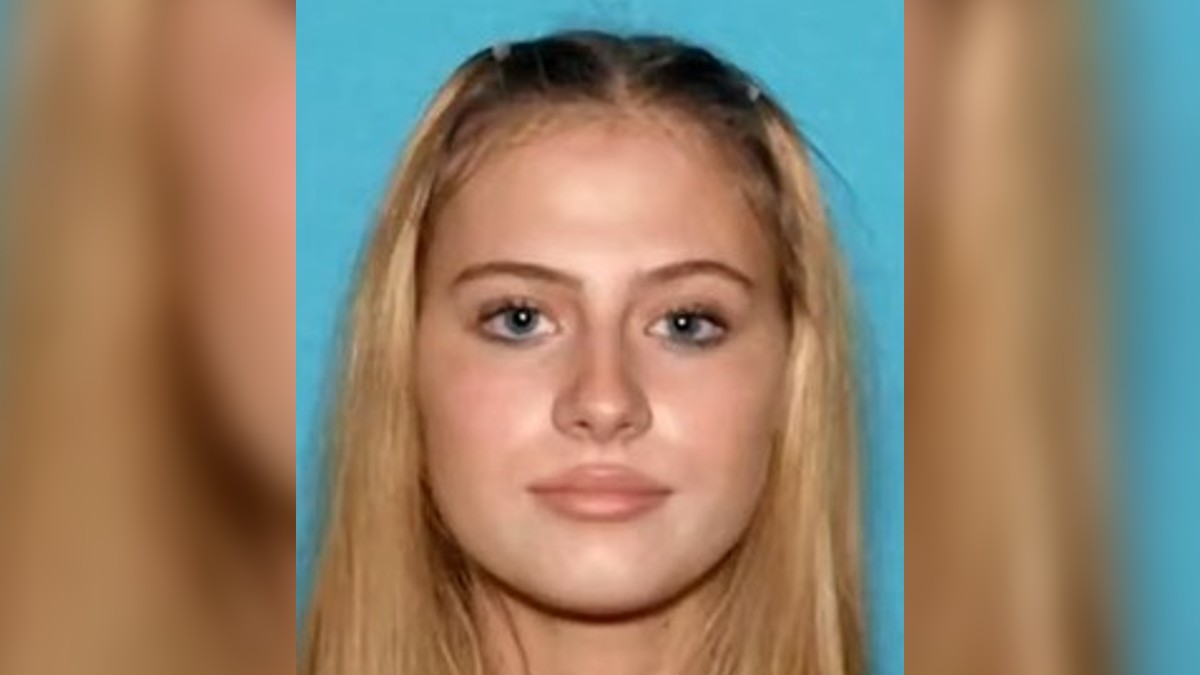 Officers from Santa Clara County Sheriff's Office have located the car of missing Saratoga teen Katherine "Katie" Schneider, but she remains missing.
17-year-old Katie has been missing since she drove her white Honda Accord away from her Saratoga home on July 5. She didn't take a phone or any other electronic device with her.
Earlier this week, searchers finally recovered her 2019 Accord at the side of Highway 35 as the road snakes through the Santa Cruz Mountains near Castle Rock State Park.
Search and rescue teams have now been focusing the hunt on the Santa Cruz Mountains and have especially concentrated on scouring the areas near Highway 35.
The terrain in that area is particularly rough and challenging, and the searchers have had to use ropes and other climbing equipment to traverse the terrain. Unfortunately, it is a very slow process.
Katie's family and friends have been updating people on the search through their Instagram page @find_katie_schneider. The page announced on Tuesday that the Honda had been found, but further details could not be revealed because the investigation is ongoing.
The Find Katie Schneider page also claimed that the teen's car was spotted by surveillance cameras on July 5 near Castle Rock on Skyline Blvd in Los Gatos. At 1:35 p.m., the car pulled in at the side of the road, and four minutes later, a figure resembling Katie got out of the vehicle and disappeared from view.
Katie got back into the car three minutes later and drove off. No other sightings of her since then have been confirmed.
Katie Schneider: Saratoga teen was looking forward to returning to school
A friend of Katie's spoke to NBC News about their concern; Irene Frazier said her friend was getting ready to commence her final year at Saratoga High School and hoped to get into a good college.
Frazier referred to Katie as a good student who was very focused on her grades.
Katie's mother, Nola Schneider, marked the one-month anniversary of the disappearance on August 5 with a post on social media.
She said the family had delayed going public because they "wished to honor" the efforts of law enforcement to find her daughter.
Katie Schneider: Missing teen is a 'shy, introverted child' who must be protected, says mom
Schneider also said they wished to respect her daughter's privacy, writing, "because Katie is a shy, introverted child, we have tried to protect her privacy, and to do whatever we can to find her."
Katie's mom also stressed that they were continuing to work closely with law enforcement officials.
Katie is described as 17 years old, about 5'05" in height, and weighing approximately 115 pounds. She has straight blonde mid-back-length hair and blue eyes.
Members of the public who have any information or may have seen something about what happened to Katie should contact the Santa Clara County Sheriff's Office at (408) 808-4500. Or anonymous tips can be left at (408) 808-4431 or email: [email protected].