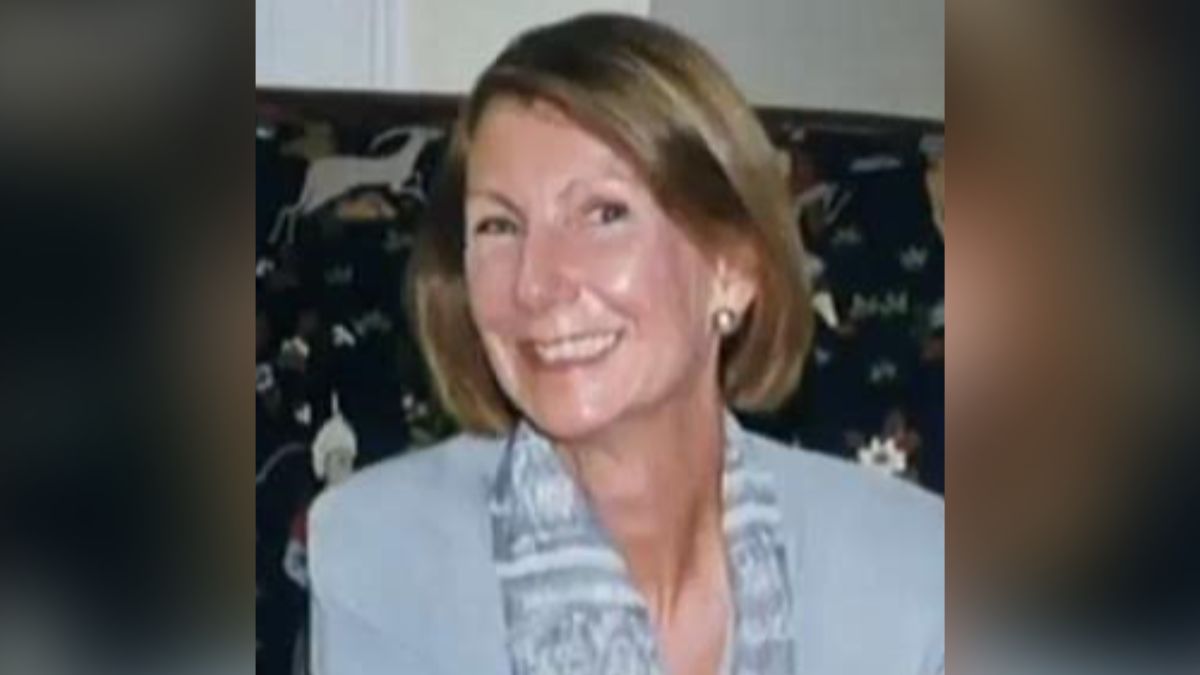 Kathleen Peterson was found dead at the bottom of the staircase at her home in North Carolina, and her husband, Michael Peterson, also known as "Mike," was convicted of her murder and sent to prison.
In 1971, Kathleen, who was born Kathleen Morris Hunt in Lancaster, Pennsylvania, graduated with a bachelor's degree in civil engineering from Duke University's school of engineering.
She went on to earn a master's degree in mechanical engineering at the same institution and started working as an engineer and executive at a telecommunications company, Nortel Networks.
Kathleen was also a board member of the Durham Arts Council and was heavily involved in the arts community.
By the time she met Michael, a novelist who had a political science degree from Duke University, she had a daughter from her previous marriage to Fred Atwater.
Michael was born in Nashville, Tennessee, and at one point he tried to run for mayor and City Council but was unsuccessful. He also worked as a columnist for several years at the Herald-Sun.
In 1997, Kathleen and Michael, who had four children from a previous marriage, tied the knot.
Watch the Latest on our YouTube Channel
They all lived happily at their 11,000-square-foot, 14-bedroom mansion in the Forest Hills neighborhood of Durham until tragedy struck in 2001.
Michael Peterson made a frantic 911 call after finding wife's body
At 2:40 a.m. on Dec. 9, 2001, Michael called 911 and told the dispatcher that his 48-year-old wife "had an accident. She's still breathing."
"She fell down the stairs. She's still breathing."
When the 911 operator asked if she was conscious, Michael said she wasn't conscious and that she had fallen down a flight of stairs, 15 or 20 steps.
"Get somebody here right away, please, she's still breathing." Michael said.
He called again at 2:43 a.m. and stated that Kathleen had stopped breathing.
When emergency first responders arrived at the Peterson's home, located in the 1800 block of Cedar Street, they noticed blood on the sidewalk that led to the front door.
Upon entering the house, they saw Kathleen at the bottom of the staircase, laying face up, and she was wearing a sweatsuit.
They also noticed that Michael was covered in blood.
Kathleen was pronounced dead a short while later from head trauma.
The investigators weren't convinced that she had fallen down the stairs because of the large amount of blood that was found at the scene.
The lead detective in the case, Art Holland, said, "When I first entered the house, I noticed an abundant amount of blood on her, on the floor, and on the walls, that just was not consistent with somebody falling down the steps."
Authorities considered it a suspicious death, and according to Michael, they were treating him like a suspect from the very beginning.
Kathleen Peterson's death was ruled a homicide
Investigators obtained a warrant to search the Peterson's home and their four vehicles: a Volkswagen Cabriolet, a Mitsubishi 3000 GT, a Mitsubishi Montero, and a Jaguar.
They collected several items from the home, including pieces of the staircase, used condoms, computers, a paperweight, and blood samples.
Fluid samples and strands of Kathleen's hair were collected after detectives went to the funeral home to retrieve them.
During their investigation, detectives learned that Michael told a neighbor that his wife's death was an accident. He said she slipped and fell after she drank wine and took a Valium.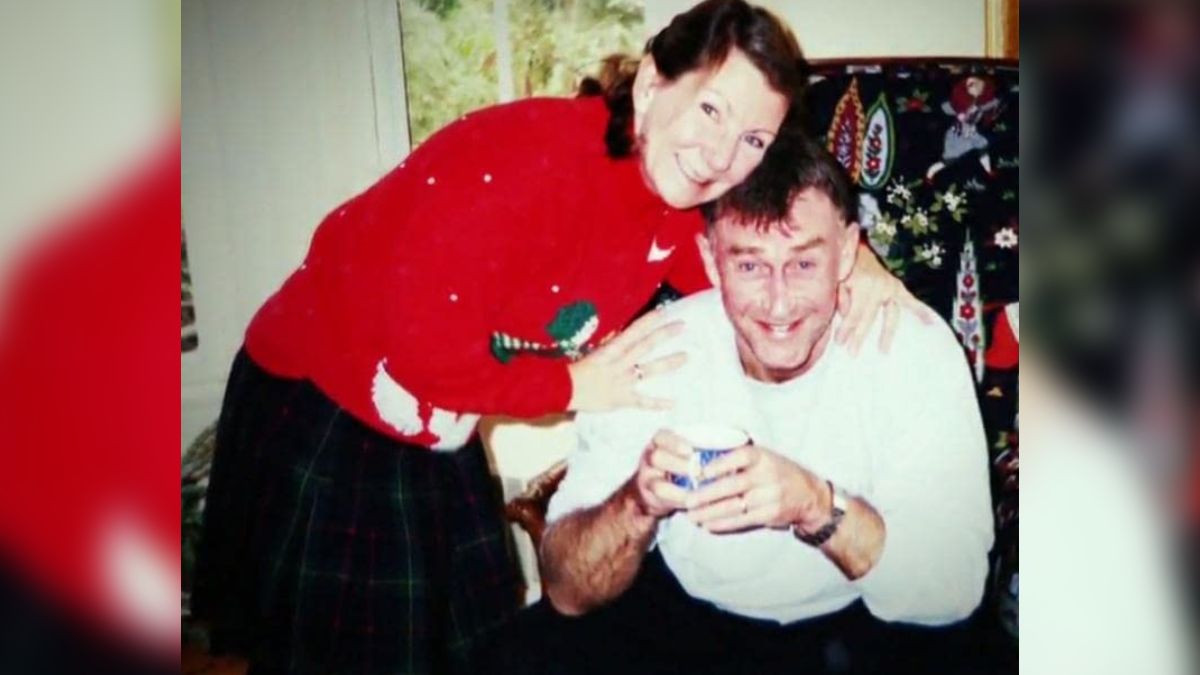 He claimed that on the night of Dec. 8, 2001, he and Kathleen watched the movie America's Sweethearts together before they went outside and drank wine by the pool.
When Kathleen went inside to go to bed, he stayed outside to smoke his pipe.
He said that when he finally went inside the house, he found Kathleen laying injured at the bottom of the staircase.
Kathleen Peterson's husband was charged with murder
District attorney Jim Hardin said, "It's impossible for me to believe… that could be caused from a series of missteps or a fall down 15 different stairs."
"I just can't see that happening. This had to occur from multiple inflictions of blunt force trauma."
Kathleen's death was ultimately ruled a homicide, and on Dec. 20, 2001, Michael was charged with first-degree murder.
Before Michael was booked into the Durham County Jail, he spoke to the media for the first time about his wife's death. He said, "I whispered her name in my heart a thousand times."
"She is there, but I can't stop crying. I would never have done anything to hurt her. I am innocent of these charges and will prove it in court."
On Jan. 14, 2002, he was released from jail after posting bail when prosecutors announced that they wouldn't seek the death penalty.
Kathleen Peterson's autopsy report was released
In February 2002, several months after Kathellen was found dead at the bottom of her staircase, her autopsy, which was performed by Dr. Deborah Radisch, was released to the public.
The autopsy revealed that Kathleen had multiple lacerations, contusions, and avulsions on her scalp that indicated she had been struck on the head with an object.
Radisch stated that Kathleen's injuries weren't consistent with the fall.
She said, "They were caused by some sort of blunt object. We don't usually see multiple injuries of that kind of severity in a fall down the steps."
She also stated that she didn't find any skin under her nails that would suggest that there had been a struggle.
Another forensic pathologist stated that Kathleen could have hit her head on the staircase at least twice before she bled out.
Michael Peterson was convicted of murdering his wife
The trial began on July 1, 2003, and it was then that the prosecution team revealed that photos of naked men were found on Michael's computer.
Then they argued that on the night of Kathleen's murder, she could have found the images and confronted Michael about his sexuality.
The defense stated that wasn't the case as Michael and Kathleen were "happy" in their marriage.
Police officials said blood splatter on the walls of the staircase indicated that a beating had occurred, while forensic expert Henry Lee testified that the blood splatter was consistent with a fall, not a beating.
More than three months later, on Oct. 10, 2003, Michael was found guilty of murdering his wife. The jury deliberated for 14 hours over a four-day period before reaching a verdict.
He was later sentenced to life in prison without the chance of parole.
His defense attorney immediately filed an appeal.
Judge granted Michael Peterson a new trial
On Sept. 14, 2011, a judge granted Michael a new trial after he had been incarcerated for eight years.
The judge claimed that "SBI agent Duane Deaver misled the judge and jury in his testimony."
Michael ultimately entered an Alford plea on Feb. 24, 2017, and the charges were reduced to manslaughter. That's when Superior Court Judge Orlando Hudson sentenced him to 64 to 86 months in prison.
He received credit for the time that he served and was released.
Defense attorney David Rudolf said, "The bottom line here is that Mr. Peterson is not guilty. He never was guilty."
Where is Michael Peterson now?
After Michael was released from prison, his and Kathleen's story was featured in a Netflix documentary in 2018 called The Staircase.
He also published multiple books throughout the years, including two, Behind the Staircase and Beyond the Staircase, that gives insight into Kathleen's death, his trial, and the time he spent in prison.
The proceeds from the books goes to a charity.
Michael will soon be in his 80s, and he is reportedly living a quiet life in an apartment in Durham, North Carolina.