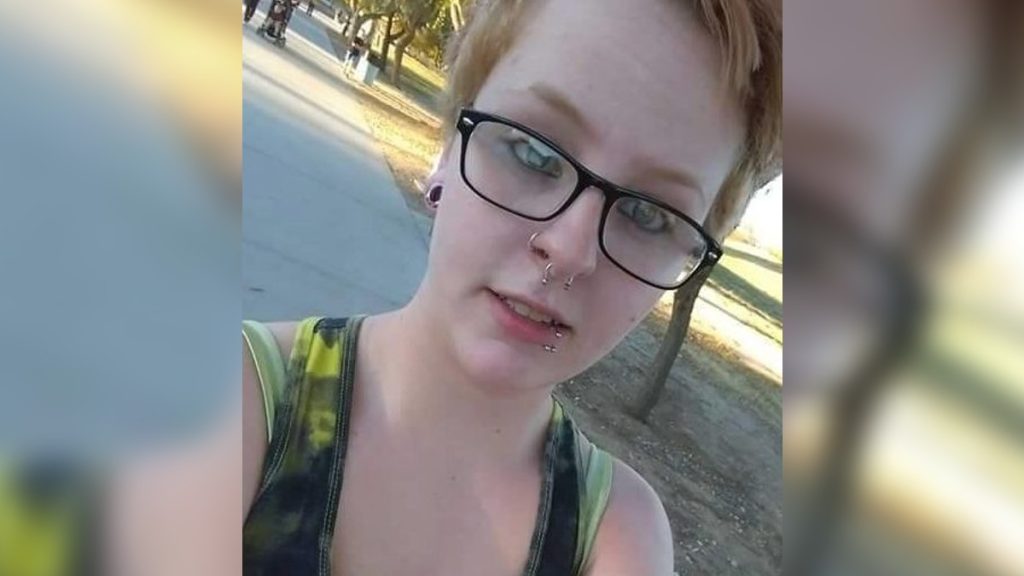 Katelin Akens began her journey home to Arizona from her mother's house in Spotsylvania County, Virginia. Her family hoped she would have a safe and uneventful trip. However, she never made it home and has been missing for over seven years.
In December 2015, 19-year-old Katelin was headed home to rejoin her fiancee in Arizona and to start at cosmetology school. Her mom, Lisa Sullivan, said she was excited about her future and seemed in good spirits.
Katelin was a sociable young woman who regularly spoke to friends and family on her cellphone and was a regular social media user. She was not the type to suddenly disappear off and break contact. And it's for these reasons that her sudden disappearance was so worrying.
On December 5, Lisa drove her daughter from her home near Partlow, VA, to her ex-husband's house. Katelin's former stepdad, James Branton, had agreed to drop her off at Reagan National Airport in Washington, DC.
Lisa had kept a close relationship with her ex-husband and later described James as the only father figure Katelin had known. The trio were all in good spirits, and before James and Katelin took off for the airport, they discussed her high school diploma and cosmetology school.
Katelin said goodbye to her mother, who left for work. Precisely what happened next remains unknown.
Katelin Akens missing under bizarre circumstances
At 1:52 p.m., James texted Lisa to say he had dropped Katelin off at the airport. At exactly 2 p.m., Lisa received the following text from her daughter, "I'm at the airport. Battery dying so won't be able to text for a bit."
Watch the Latest on our YouTube Channel
However, Katelin never got on that flight, and she never made it back to Arizona. In fact, there's been no sign of her since.
James Branton said he drove his former stepdaughter as far as the Springfield Town Center, a mall to the south of Washington, DC. He claimed Katelin asked him to drop him at the mall so that she could kill some time before her afternoon flight.
He said that Katelin planned to walk to the Franconia-Springfield Metro station and take a train to the airport.
Interestingly, just before noon, Katelin's girlfriend in Arizona received a text reading, "Something came up. I'm not coming back today, I'll let you know when I get a new flight. I won't be able to text for a bit."
Lisa had assumed Katelin was flying westwards, but at 7:15 p.m. received a troublesome couple of texts from her daughter's cellphone. The first text read, "staying with a friend," followed by "needed some time alone."
Detective Sharon Williams of the Spotsylvania County Sheriff's Office believes that Katelin never made it to the airport and likely never left Virginia. Williams later stated that cellphone tower records indicated that Katelin's phone never went further north than Stafford, VA, which is approximately 50 miles south of Washington.
The cops studied security camera surveillance footage from the Springfield mall, the metro station, and the airport, and they believe that Katelin was never there.
Suspicion directed at James Branton in Katelin Akens case
The police suspect that James was lying about dropping Katelin at the mall. James has raised further suspicion by continuing to be uncooperative with the authorities. He has refused to take a polygraph test, something that caused Lisa to suspect that the man she trusted may have allowed harm to come to Katelin.
The cops searched James's home and came away with guns, electronics, and DNA. They uncovered an encrypted cellphone, and James still refuses to give them the password.
Katelin's family and the cops suspect James is still hiding something, but he has not been charged with any crimes.
Lisa also stated that Katelin hadn't ridden a train since she was about six or seven years old, and she likely didn't even know how to use the metro train to the airport.
Lisa has also said that the two later texts, supposedly by Katelin, claiming she was staying with a friend, were also out of character because she never sent two texts in that manner. She said, "two text messages in a row. Katelin doesn't do that!"
Suitcase belonging to Katelin Akens found by roadside
The cops thought they had a major breakthrough in Katelin's case just a couple of days after her disappearance. However, it may just have deepened the mystery.
On December 7, a road crew from the Virginia Department of Transportation (VDOT) discovered Katelin's blue suitcase in a roadside ditch near Fredericksburg, VA. The luggage was unzipped, mostly empty, and was missing a wheel. The police suspect it might have been thrown from a moving car.
The case contained Katelin's ID, wallet, cash, credit and debit cards, cellphone charger, and glasses. What was missing were her clothes and, oddly, her high school diploma.
Detective Rob Marshall later said of the case, "There was one wheel missing and scuff marks on the luggage, which was a clear indication that it had tumbled."
Is Katelin's disappearance linked to Heather Ciccone murder case?
At the time of Katelin's disappearance, the Spotsylvania County detectives found themselves dealing with a murder case. On December 6, the remains of 21-year-old Heather Ciccone were found slumped over the wheel of a car at the end of a driveway on a rural county road.
Residents in this quiet rural county began to worry that they had a serial killer in their midst. In the space of 24 hours, Katelin had gone missing, and Heather had been murdered by a blunt trauma to her upper body.
In 2018, two men, Jonathan Verjarano and Joshua Williams, were both convicted of the first-degree murder of Heather. They were also charged with conspiring to commit murder and a gun charge before receiving lengthy sentences.
Unfortunately, the detectives could not find any link between this case and Katelin's disappearance.
Katelin Akens update: Family and police have not given up
Spotsylvania detectives Williams and Marshall have worked tirelessly and agonized over what they could have done to find Katelin. The pair even consulted three psychics, with Williams stating, "We are not going to turn down any information."
Lisa said she will never give up looking for her daughter: "I will always be trying to find her, no matter what it takes." She is hopeful that Katelin is still alive but admits that might not be the case. She acknowledged that finding a body might bring some closure.
Katelin's mom is scathing of her ex-husband. In 2017, she left a letter at James's home, "Do you care at all? You are acting like a coward. I trusted you James. Why didn't you just drop Katelin off at the airport?"
Lisa also claims that James has done nothing to help with finding Katelin, and he has not turned up to any vigils or searches.
At the time of her disappearance, Katelin was 19 years old, had blue eyes, blonde hair, and weighed about 120 pounds, and was 5'4″ tall. She would now be 26 years old.
Distinguishing features included gauge earrings in her lobes, along with navel, nose, and lip piercings. Katelin also sported two tattoos; one featured five butterflies on her arm, and the other was three stars on her right foot.
Katelin was wearing a dark gray fleece with a Bass Pro Shop logo and black pants with black and pink shoes.
Members of the public with any information about what happened to Katelin should contact the Spotsylvania County Sheriff's Office at 540-582-7115. Tips can also be left at Spotsylvania Crime Solvers at 1-800-928-5822 or your local FBI station.