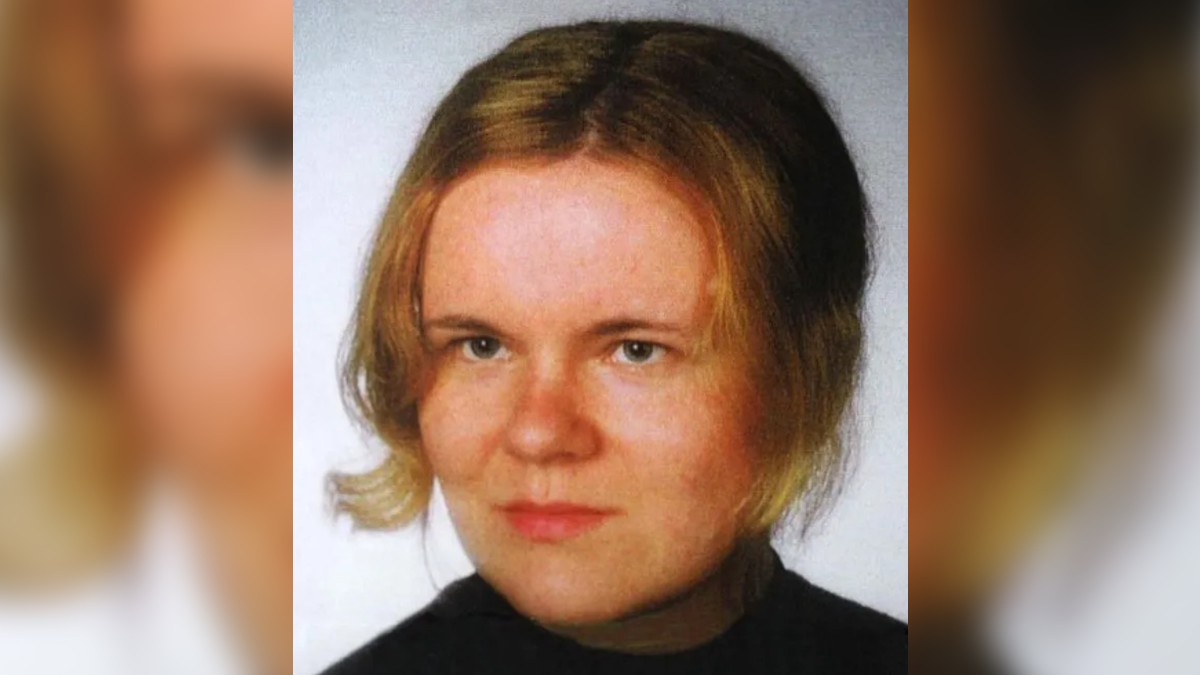 The 1998 murder and torture of Katarzyna Zowada in Krakow, Poland, known as the 'skin suit' murder, was a particularly shocking and gruesome case that is still not fully resolved.
Katarzyna was a 23-year-old student studying religion at Krakow's Jagiellonian University when she was brutally beaten, murdered, dismembered, and skinned before her body parts were dumped in the Vistula River.
On November 12, 1998, Katarzyna was expected to meet her mother at a psychiatric clinic where she had an appointment to treat her depression. However, her mother became concerned when she failed to appear.
Sadly, her daughter was not seen alive again, and her disappearance would launch a grisly investigation that has lasted decades.
Katarzyna's location remained a mystery for two months later. On January 6, the captain of a tug boat on the Vistula sought help after a strange object clogged up his propeller.
At first, the captain and his helpers thought a piece of cloth or rubber band had become stuck to the boat; however, after observing an attached human ear, they realized they were looking at human skin.
A week later, the police combed the river and discovered a human leg, but no other remains. A DNA test determined the remains belonged to Katarzyna.
Watch the Latest on our YouTube Channel
The cops initially speculated that the student had fallen into the river and been mangled by a boat's propeller in a tragic accident. But as the investigation continued, the investigators learned that the truth was far more horrific.
Katarzyna Zowada had her skin surgically removed
An examination of the skin found that it had been removed from Katarzyna's chest and torso with the precision of a surgeon. Her head, legs, and arms had all been amputated.
The examiners noted that the killer seemed to have made a 'skin suit' out of poor Katarzyna, and they suspect the sick individual probably wore the suit.
This immediately led to suspicions that the twisted murderer had been influenced by The Silence of the Lambs. The book and 1991 movie featured a serial killer who wore his victim's skin. The movie had been airing in Poland around the time of the murder.
A full autopsy was unable to be performed because the rest of Katarzyna's body had not been found. The Krakow cops asked their colleagues based further down the Vistula to conduct extensive searches for other body parts.
The scuba diving teams found numerous bodies, including those of individuals who had been missing for years. But unfortunately, nothing more of the student was found.
However, a laboratory at the Medical University in Wroclaw was able to use the skin to construct a 3D visualization of her body. Using this method, the team was able to conclude that she had been tortured before her death.
Katarzyna Zowada tortured and flayed alive
The investigators learned Katarzyna had been cut with a sharp object in her neck, armpit, and groin. These wounds were made not to kill but to inflict suffering and cause bleeding.
In 2016, the cops consulted with Portuguese professor Duarte Nuno Vieira, who was an expert on torture. At the time, he explained, "The 23-year-old student was beaten first, then her neck, armpits, and groin were cut with a knife, and she died from blood loss."
Vieira had yet more horrible details; he suggested that Katarzyna was most likely still alive when she was skinned. He said her right ankle was probably tied to something for a long period of time. He also put the cause of death as choking with a chain, which probably happened sometime between December 7 and 14, 1998.
The professor added that there had been lots of stab, chop, and cut wounds, and the killer had "probably sexually abused her when she was dead."
There was one final detail from Vieira that would later prove quite important. He claimed that the perpetrator knew a very specific type of martial arts. The type was kept secret by the investigators.
The police hunted down suspects in Katarzyna Zowada murder
The investigators consulted numerous experts from around the world, including a representative of the FBI based in Europe. This FBI agent was able to produce a psychological profile of the killer, which pointed to a disturbed individual with extremely sadistic tendencies.
A Polish officer later told the local Polsat News, "I was with the FBI European representative and they said they had never seen such skinning of a victim in the civilized world."
There are unconfirmed reports that the police suspected a Russian man known only as Vladimir W., who lived in Krakow and murdered his father a few months after Katarzyna was killed. Vladimir reportedly murdered his father before taking the skin off his head and wearing it like a mask.
Vladimir W. was sentenced to 25 years for the murder of his father, but despite the similarities in the case, the cops could find no evidence that he was involved in Katarzyna's death.
Despite the mass of resources thrown at the murder, the investigation fizzled out in 2000. But the case was never closed, and it was revisited in 2012 by a team of cold case officers, intriguingly called the X-Files, who took over the investigation.
In 2016, police divers, once again, trawled through the riverbed of the Vistula for clues and body parts. The divers failed to locate any more remains, but it is possible more clues were found. The Polish police have remained tight-lipped about many aspects of the case over the years, which is due to Polish custom and privacy laws rather than any conspiratorial motive.
Robert Janczewski arrested on suspicion of Katarzyna Zowada killing
There was a major breakthrough in the case in 2017 when the X-Files team finally made an arrest. Robert Janczewski, a 52-year-old resident of Krakow, was arrested after a letter from a friend reportedly revealed information about him.
He had been considered a person of interest since 1999. He had known the victim and visited her grave.
Janczewski, described as a "freak" by the local Polish media, was fired from his job at Krakow's Institute of Zoology because a number of rabbits mysteriously died during his shift one night.
He was also accused of harassing women, and he knew martial arts. Perhaps most damning, a raid of his home revealed bloodstains that reportedly matched Katarzyna. He was held in custody for five years as the police gathered information.
Janczewski has been charged with murder with particular cruelty. It is unclear exactly what has since happened in this case as the investigators requested a closed trial. This is not unusual under the Polish justice system.
The Krakow court stated last January that they had collected nearly 500 pieces of evidence in the case and that the process was still ongoing. The court's press office added, "Due to the non-public nature of this trial, we are unable to provide any other additional information."
At the time, Janczewski's father, Józef Janczewski, said he had been interviewed as a witness and was convinced of his son's innocence. The suspected killer has also denied the murder.
The senior Janczewski told local media that several witnesses had provided spoke damningly about his son but that they had since died and could no longer be cross-examined in court.
Katarzyna's mother broke down crying during a hearing in February 2021, as her wait for justice extended into a third decade.