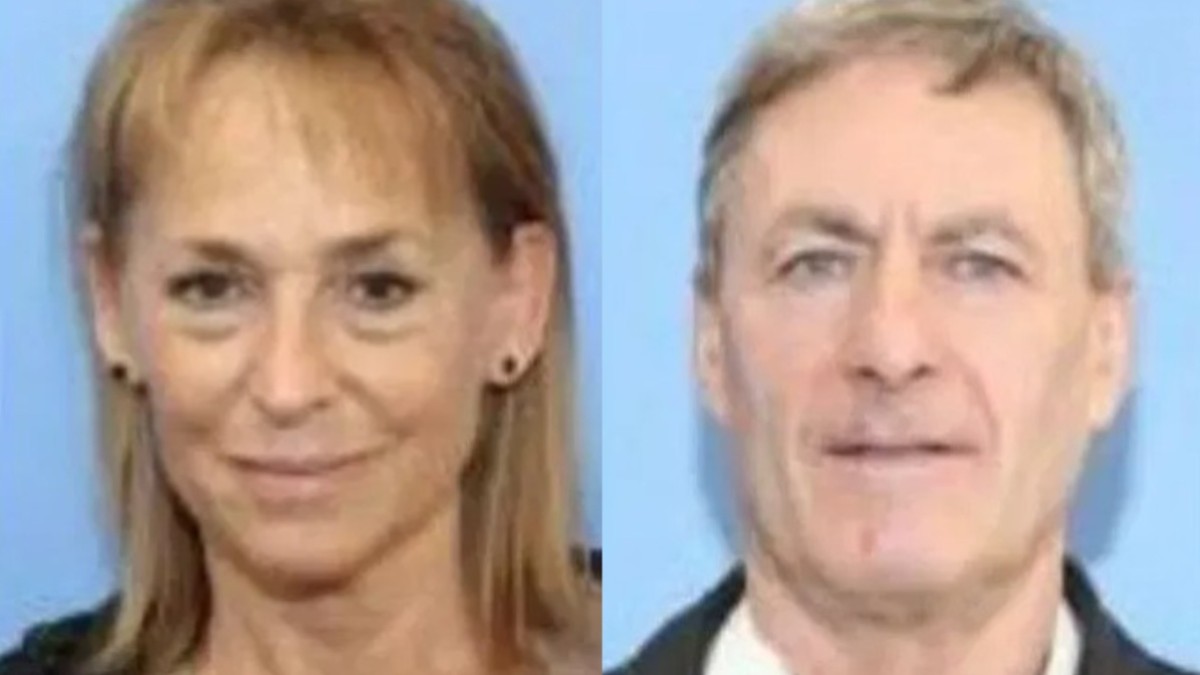 The police in Thurston County, Washington, are anxiously searching for a couple who have been missing since at least Monday.
On Monday, Sheriff's Office deputies were asked to perform a welfare check on Karen Koep and her husband, identified only as Davido, after she failed to turn up for work.
Karen is a well-known chiropractor in the town of Lacey, about 60 miles south of Seattle, WA.
The cops attended a residence in the Lake Forrest Development and discovered the couple were missing under circumstances described as "suspicious." Their car, a silver 2015 Toyota Yaris, was also missing.
The car was later found on a Lacey street near Karen's place of work.
Detectives are reportedly working closely with local and state police to find out what happened to Karen and Davido.
The Thurston County Sheriff's Office issued an update late last night when they asked for the public's help locating the couple and posted a picture of their car.
Watch the Latest on our YouTube Channel
Car of missing couple from Lake Forrest Development Thurston County identified
The cops are asking anyone who saw the silver Toyota Yaris over the weekend to come forward.
In the meantime, detectives have been reviewing surveillance footage and conducting multiple interviews.
Karen Koep is described as 5″4′ in height and weighing about 115 lbs, whereas Davido is 6 foot and weighs about 180 lbs.
The investigators acknowledged that there are not many details in the case so far but say they have deliberately withheld information to maintain the integrity of the case.
Local residents are puzzled by the disappearance of Karen Koep and Davido
Residents of Lacey have been posting their concerns about Karen Koep in the comments section of the Thurston County Sheriff's social media posts, with many stating that Karen is their chiropractor and is an important member of the community.
Lacey resident and patient of Koep, Kiera Polk, told the local KOMO News that she was "absolutely amazing" and added, "[Karen] fights tooth and nail for you. She doesn't take no for an answer. She'll find anything out that's wrong with you."
Polk also said the disappearance was strange and expressed hope that both Karen and Davido would be found soon.
The KOMO News also reported that a notice has been placed on Karen Koep's office door stating that it is closed due to an "emergency," but they hope to reschedule all patients for another time.
The police urge anyone with any information to contact the Thurston County Sheriff's Office at det[email protected] or through dispatch at (360) 704-2740.