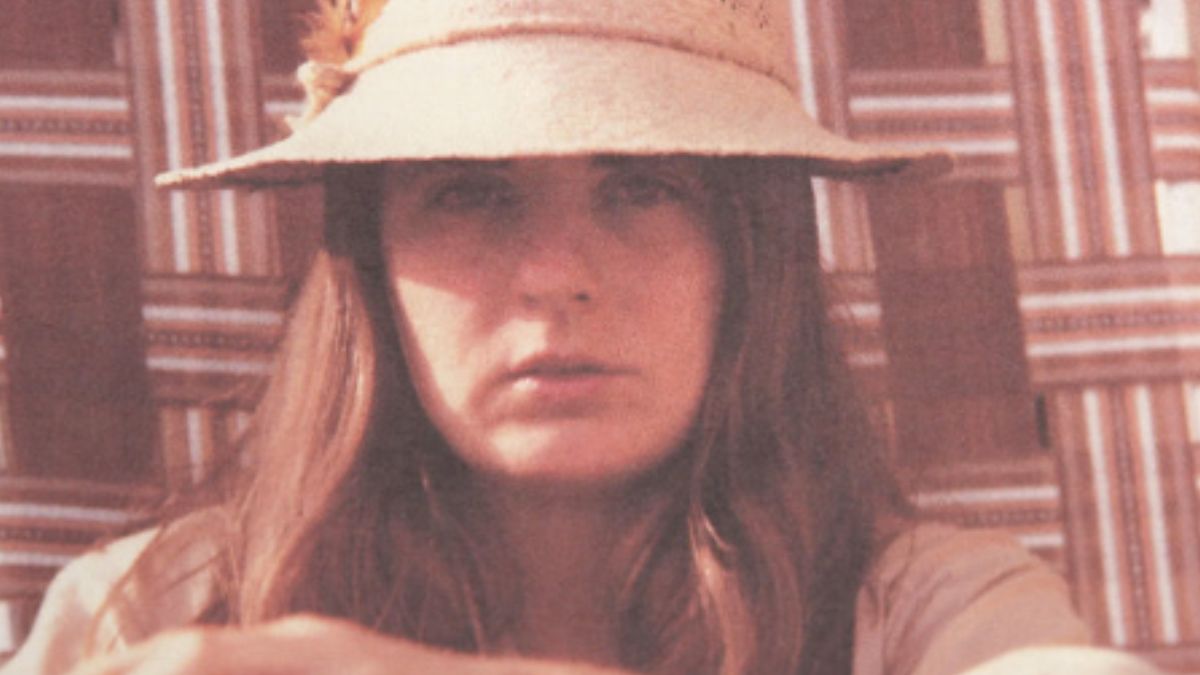 Karen Gregory was murdered by her neighbor, George Lewis, a former firefighter in St. Petersburg, Florida.
On the morning of May 24, 1984, Gregory's live-in boyfriend, David Mackey, called their neighbor, Amy Bressler, across the street and asked if she could check on her.
Mackey worked as a war veterans counselor at Bay Pines Veterans Administration Medical Center, and he was in Providence, Rhode Island, for a conference.
He had been trying to reach Gregory by phone for several days, but she wasn't answering.
As Bressler walked to their home in the 2700 block of 27th Avenue South in Gulfport, Mackey waited on the phone.
When Bressler looked through the bedroom window, she saw Gregory on the floor. She then went back to her house and told Mackey that "something had happened," and she needed to call the police.
Karen Gregory was found dead in her home
Officers arrived on the scene and discovered the 36-year-old graphic artist dead in the hallway of her home. She was partially naked and lying in a pool of her blood.
Watch the Latest on our YouTube Channel
An investigation revealed that the assailant had broken into Gregory's home around 1 a.m. the previous day and attacked her.
An autopsy showed that Gregory had been raped, tortured, and stabbed around 19 times in the neck.
She also had defensive wounds on her hands and arms.
Gulfport PD detective Larry Tosi immediately began questioning Gregory's neighbors, including Lewis, the neighborhood watch captain, who said he heard a faint scream.
Tosi said "it didn't make any sense" because he lived across the street from Gregory with his then-girlfriend and their daughter. And they believe he was outside around the time she would have been murdered.
Several neighbors said they heard screams coming from the home, but one neighbor, in particular, told Tosi that "the scream was so close and so blood-curdling, and then it stopped cold, just like that."
Although they heard screaming, no one called the police. Some said they were afraid to call, while others weren't exactly sure what they were hearing.
Detectives were suspicious of Karen Gregory's neighbor, George Lewis
Tosi was good friends with Lewis, and he officiated a wedding ceremony for him and his wife, Glenda, in December 1984. After the wedding, Tosi told Lt. Frank Hanson to have a talk with him about Gregory's murder.
They had recently received a tip from a woman who said Lewis was peeping through her window. When she spotted him, she walked toward the window, and that's when he ran away.
Lewis told detectives that it wasn't what it seemed. He was simply doing his job as the neighborhood watch captain and keeping an eye on things.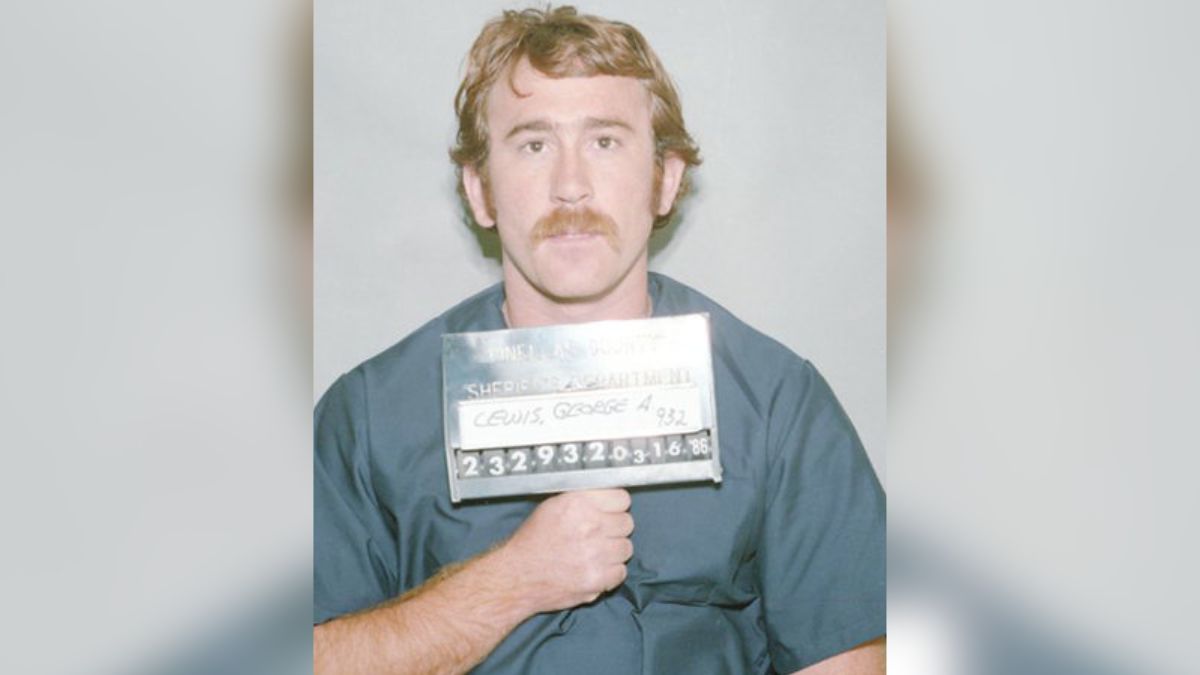 He also mentioned seeing a man on Gregory's front lawn on the morning she was killed. Lewis said he didn't tell the police because the man had threatened to kill him if he said anything.
When Lewis took a lie detector test, he failed.
Lewis was considered a suspect in the case; therefore, detectives collected samples of his footprints and fingerprints.
Bloody footprint found at the crime scene led to Karen Gregory's killer
Detectives believed Lewis was the killer, but they didn't have any evidence that would link him to the crime. That's when Tosi remembered seeing a bare footprint on the tile floor of Gregory's bathroom.
Tosi called the Florida Department of Law's laboratory in Tampa because they had taken photos of the footprint, but they had only kept the negatives.
When Tosi asked if the photos could be enlarged so that they could make an identification, he was told that the photos would only show blotches of blood—there wouldn't be enough detail for the footprint to be identified.
Tosi didn't give up. He called the lab again and asked the same question and was given the same answer.
On Jan. 6, 1985, Tosi went to the Tampa crime lab and retrieved the negatives. It was then that the supervisor told him that he was "wasting his time" because there was nothing to see in the negatives.
Tosi sent the negatives to the Pinellas County Sheriff's Department, where they took another photo of the footprint with sharper definition. When they compared the footprint in the photo to Lewis' footprint, an examiner said it wasn't a match.
Detectives arrested George Lewis at the fire station
He then sent the photo and Lewis' footprint to the FBI Laboratory in Washington, D.C., and on March 11 of that same year, he received the answer he was waiting for.
On March 15, 1986, Tosi and Hanson went to Lewis' job at St. Petersburg fire station No. 9, located in the 400 block of 66th Street North.
He was in his uniform and surrounded by other firefighters, so they didn't immediately tell him he was under arrest. "I do have some compassion," said Hanson. "I don't have to come down like the Raiders of the Lost Ark on people."
The detectives told Lewis that they needed him to go to the police station in Gulfport for further questioning. Lewis agreed to go with them, and they allowed him to drive himself.
He drove behind them, but they said they kept watching him in their rearview mirror.
When they arrived at the police station, they put Lewis in the interrogation room, where he tried to tell them about a man he saw in Gregory's yard.
The detectives interrupted and told him that his footprint matched the footprint found at the crime scene. Lewis immediately said, "There's no way. I wasn't even barefoot that night."
Lewis denied having anything to do with Gregory's murder and then asked for a lawyer, which ended the interrogation.
He was arrested and booked into the Pinellas County Jail on charges of first-degree murder and sexual battery.
Jury recommended life sentence for George Lewis
The prosecution team later announced that they were going to seek the death penalty.
Lewis' trial began on June 2, 1987, in Bartow, which is about 30 miles from Tampa. It went on for nearly two weeks before the jury found him guilty of the crimes.
The jury deliberated for 40 minutes before reaching a verdict.
They also recommended that he serve life in prison for murdering Gregory inside her home.
On July 14 of that same year, the judge ordered a new trial, claiming that many things went wrong during the trial.
Meanwhile, Lewis was kept in the county jail, where he was held without bond.
Where is George Lewis now?
Lewis was eventually sentenced to life in prison without the possibility of parole. He maintained his innocence and had filed several appeals throughout the years.
He had also got the Innocence Project of Florida to look at his case in an effort to overturn his sentence, but it was all ineffective.
He was serving his sentence at the Tacoma Correctional Institution in Daytona Beach before his death in 2014.
His cause of death is unknown.
"I'm deeply saddened by George's passing," said one of Lewis' defense attorneys. "I hope for some measure of closure for his family and loved ones, as I do for the family and loved ones of Karen Gregory."
Lewis was 52 years old when he died in prison.