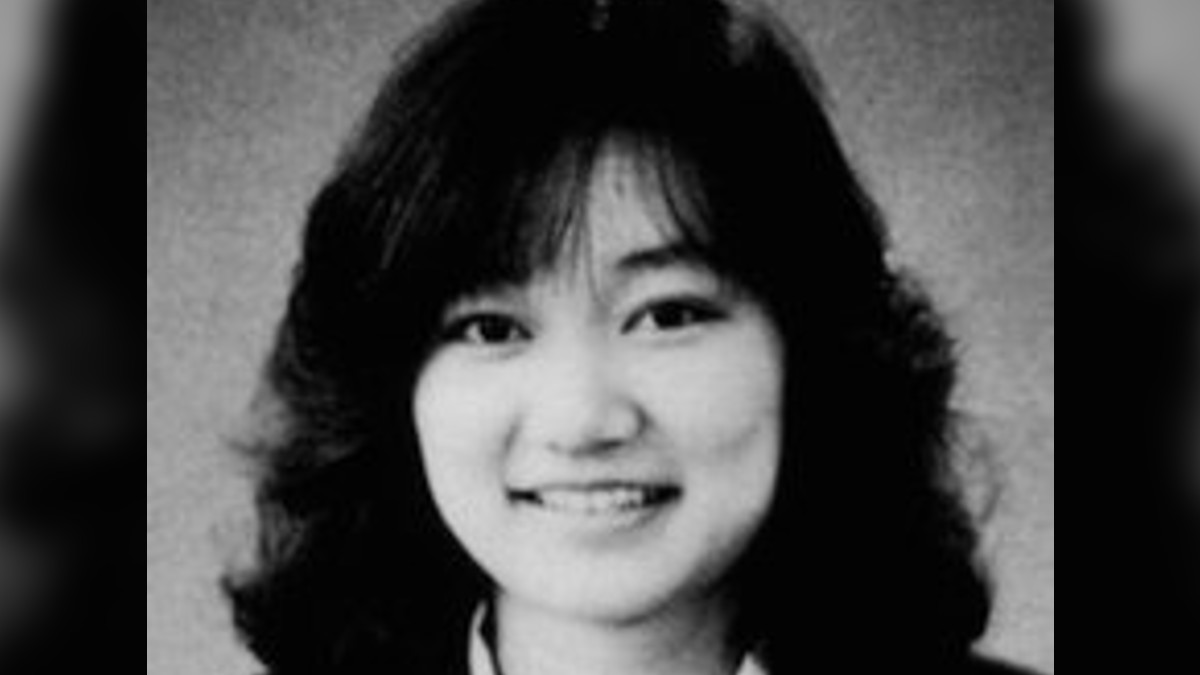 Junko Furuta was a Japanese schoolgirl from Misato City in Tokyo, who was kidnapped and subjected to the most horrendous torture and abuse until her monstrous kidnappers, Hiroshi Miyano, Jō Ogura, Shinji Minato, and Yasushi Watanabe, finally murdered her.
The 16-year-old Furuta spent 44 days in the most horrific conditions imaginable. She was kept captive from November 25, 1988, to January 4, 1989, before she finally died from wounds inflicted upon her.
The murder is known in Japan as the "concrete-stuffed high school girl murder case" and has often been described as the worst case of juvenile delinquency ever reported in the country.
The perpetrators were all teenagers, three of whom were below the age of 18, which added to the shocking nature of the case. The case is also steeped in controversy because the murderers were given very lenient sentences and three out of the four failed to stay out of trouble with the police.
Warning: This article contains particularly disturbing details about prolonged abuse and torture.
On the night of November 25, 1988, 16-year-old Furuta was cycling home from her part-time job when she encountered 18-year-old Miyano and 15-year-old Minato. The pair had been prowling the streets of Misato City looking for a young woman to kidnap and rape.
Miyano reportedly ordered Minato to kidnap Furuta. The pair raped her and were later joined by 17-year-old Ogura and 16-year-old Watanabe.
Watch the Latest on our YouTube Channel
The hoodlums decided not to release Furuta but to imprison her at Minato's home in Ayase, Adachi, in north-central Tokyo.
Junko Furuta kidnappers tricked her parents
Furuta's parents reported her missing to the police, but her kidnappers forced Furuta to hamper the investigation by regularly telephoning her parents to let them know she was okay.
The hoodlums also discovered her home address from rifling through her belongings, and they threatened to kill her family if she escaped.
Furuta was subjected to 44 days of unimaginable abuse and torture when she was beaten, raped, sodomized, tortured, and starved. She began begging for death and eventually succumbed to her injuries on January 4, 1989.
In the meantime, she was repeatedly raped and had objects, including a lit firework, inserted in her vagina. She was forced to eat cockroaches and drink her own urine.
The thugs hung Furuta from the ceiling so they could use her as a punchbag, and they beat her with bamboo sticks. They dropped iron weights on her body and left her naked outside in freezing conditions.
On one occasion, the boys ripped one of her nipples off with pliers and removed a fingernail.
Furuta began rapidly losing weight due to malnutrition, and the beatings began having a serious effect on her organs. At one stage, even just drinking water caused her to vomit. She became unable to walk to the toilet.
The schoolgirl was repeatedly burned using lit cigarettes and lighter fluid. On January 5, they beat her some more, and she began having convulsions and collapsed. They set her on fire again. After dousing the flames, they realized she was dead.
Junko Furuta could have been saved
At one point, Furuta came agonizingly close to escape; she made it to a telephone and dialed for help, but one of the boys ended the call just in time.
On more than one occasion, Minato's parents encountered his prisoner, but they claimed they had become too scared of their increasingly violent son to help her in any way. Minato had initially forced Furuta to pretend to be his girlfriend, but it seems that once the torture escalated, all such pretenses ended.
The killers disposed of Furuta's remains by first taking a 55-gallon oil drum from a dumping ground and then purchasing some concrete. They shoved the body into the drum and then filled it with the concrete.
Miyano borrowed a truck from a former employer, and the gruesome foursome transported the drum to another wasteground area in Koto on the eastern side of Toyko. Furuta's remains stayed there undiscovered for a year.
Junko Furuta murder finally discovered by accident
This shocking crime was finally exposed after Miyano and Ogura were arrested for another rape. During a police interview, one of the killers, confused by the line of questioning, mistakenly concluded that the officer knew about the Furuta murder. This actually led to him confessing.
Eventually, Miyano told the police where to find the body. It was reported that when Furuta's mother was informed that her daughter's remains had been found, she fainted and later needed psychiatric treatment.
Hiroshi Miyano, Jō Ogura, Shinji Minato, and Yasushi Watanabe all pleaded guilty to causing Furuta's death. The police suspected that many more (up to 100, according to some accounts) were actually involved in Furuta's rape and torture, but only these four were ever charged.
The Tokyo prosecutors assigned Miyano, the only one over 18, as the ringleader, and they pushed for a life sentence for him due to the nature of the crimes. However, his lawyers did a reasonably successful job of portraying him as someone with an unfortunate upbringing, which led to a sentence of 20 years.
The other three killers received bizarrely short sentences in juvenile institutions. Minato, who had provided Furuta's prison, was sentenced to between five and nine years; Ogura was given between five and ten years, and Watanabe got a term of between five and seven years.
Junko Furuta murder scarred Japanese society
This crime caused widespread consternation throughout Japan, and there was understandable anger directed at the perpetrators. Due to their young age, their names were hidden from the public, but some publications insisted on publishing them.
All the perpetrators, except Watanabe, have since found themselves again in trouble with the police.
Miyano was released from prison in 2009 but was arrested a few years later on suspicion of fraud. According to the Tokyo Reporter, he changed his name to Yokohama and has links to organized crime.
The outlet reports that a source said, "[Miyano is] always with members of his posse, taking them to barbecue parties and hostess clubs. He speeds around in a BMW and sports high-end clothing. He's open about his ties to organized crime and multi-level marketing schemes that make him money."
In 2019, Minato was put on trial for attempted murder after he allegedly beat a 32-year-old man with a metal baton and tried to slash his throat. And Ogura was reportedly arrested in 2009 on a charge of assaulting a club hostess.
At the time of Furuta's murder, at least one of the killers had specific ties to the Yakuza, the name given to the Japanese mafia, and this caused a general backlash against that criminal organization which many saw as indirectly responsible. The power of the Yakusa had been waning in the previous years, but Furuta's murder led to a significant decline in its membership.
Junko Furuta was in the wrong place at the wrong time
Junko Furuta's funeral was held on April 2, 1989, and was actually broadcast on television. The schoolgirl had been a popular student at her high school, and her teachers praised her academic ability.
Furuta was already well-prepared for her upcoming graduation; she was planning a trip away to celebrate the end of school and had even lined up a job at an electronics retailer.
Furuta's tragedy was that she was in the wrong place at the wrong time when she encountered a gang of violent delinquents. These thugs had no reason to harm Furuta; they only did so because they could.