This week on Homicide City, the series looks at the tragic murder of Philadelphia restaurant manger John Thurberg in a robbery gone wrong.
Patti Hemko and John Thurberg were both 28-years-old and the pair were engaged to be married, they'd even picked out some wedding rings for their planned fall marriage.
John worked at Houlihan's restaurant in the Abington area of the city, where he was an assistant manager. On May 13, 1996, he headed out to work as usual in the morning, but that was the last time Patti would see him alive again.
A few hours later the police arrived at her door and told her that John had been killed. With her wedding dress spread out on the sofa she learned that someone had shot the love of her life dead.
It turned out that he'd the victim in a botched robbery, one that was an inside job. 30-year-old dishwasher Johnnie Blalock was popular with other staff members but he also had a dark side. By chance he managed to get one of the managers keys to the restaurant and, together with 18-year-old David Travers and 20-year-old Samuel Ross, decided to rob Houlihan's.
The plan was to turn up on Monday morning and force John Thurberg to open up the safe and hand over the weekend takings. Blalock was to pretend to be a victim of the robbery and use the keys to let the other two men in.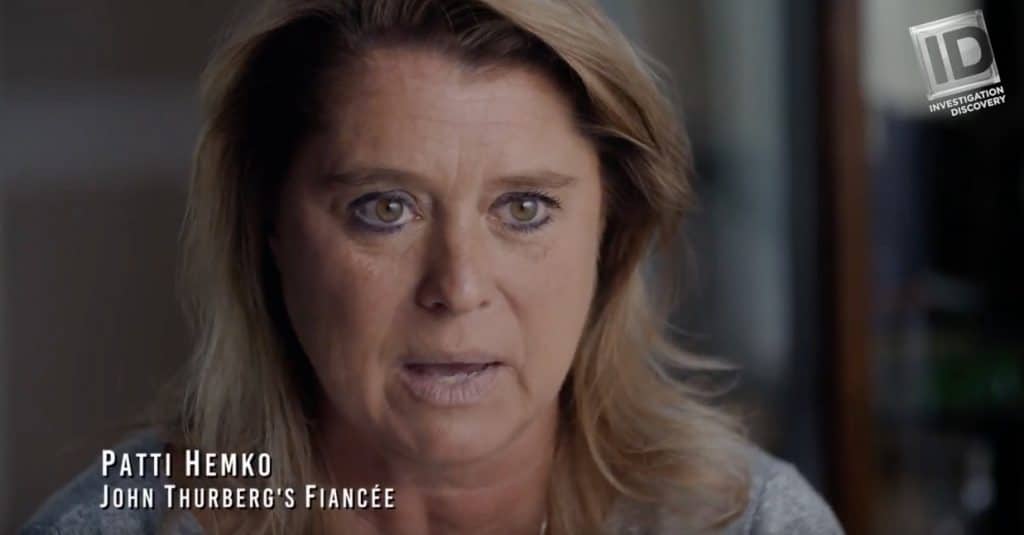 Ross and Travers hid inside the restaurant and waited for John, Blalock and another worker called Mark Griffin to show up. They had to carry out the robbery before anyone else showed up around 8 a.m.
Watch the Latest on our YouTube Channel
However, things did not go to plan and John engaged one of the men in a struggle over the shotgun he was threatening them with Eventually Ross and Travers overpowered the men and tied them all up, including Blalock.
They then demanded the cash from the safe, but they became agitated when John explain he could only open up the first part. It contained around $10,000 but the other part of the safe could only be opened with a second key, when the security van came to pickup the cash.
The men were taken to the bathroom stalls and threatened further, with Travers shooting Griffin in the hands. He then told John he had one more chance, taking the $2 he had in his pocket before he shot him behind the ear.
The police mounted a huge investigation and a tip off led them to Travers, whose involvement flagged up his relationship with Ross. Ross soon rolled over and made a deal for a third-degree-murder charge in exchange for testifying that Travers shot John and that Blalock planned it all.
Blalock and Travers were found guilty and were both given life sentences, Ross will eventually eligible for parole.
Homicide City airs at 10:00 PM on Investigation Discovery.