John List's many murders and his flight from justice are spotlighted in this episode of Your Worst Nightmare.
John Emil List was born in 1925 and was raised in a devout Lutheran family, becoming a Sunday school teacher himself later in life. He served in the U.S. Army in both WWII and Korea, before going on to work as an accountant in civilian life.
In 1951 he married a war widow Helen Morris Taylor and, together with her daughter Brenda, they moved to Detroit and then Kalamazoo. There the couple had three more children and his career started to take off.
However, not all was well as Helen was an alcoholic and had become more unstable. Meantime her daughter Brenda got married and moved away with her new husband. In 1965 the family moved to Jersey City, New Jersey, where they lived in a large mansion along with List's mother.
On November 9, 1971, List took his father's Colt .22 and his own 9mm Steyr and shot dead his entire family. He waited until the children went to school and then shot his wife Helen in the back of the head, before shooting his 84-year-old mother Alma in the eye.
When 13-year-old Frederick and 16-year-old Patricia returned from school he shot them both in the back of the head. He then ate some lunch and then went to the bank and cleared out his mother's bank account. List then watched 15-year-old John Jr. play football, before driving him home after the game and then shooting him in the face and chest.
Watch the Latest on our YouTube Channel
List put all the bodies on sleeping bags in the huge ballroom of the house, except his mother's, which he left upstairs in her attic room. He then cleaned the house, cut out every photo of himself from any pictures and put some religious music on the radio, before leaving a 5 page letter.
The letter to his pastor said that there was too much evil in the world and that he killed his family to save their souls.
Amazingly the murders went unnoticed for nearly a month, though List had been careful to cancel deliveries and even sent notes to the school saying the family were going away on a trip. Eventually the neighbors noticed the lights, that had been on 24 hours a day, were starting to burn out and they reported it to the police.
The crime gained instant notoriety and a huge man hunt was launched by police. List's car was found at JFK Airport in New York City but no trace of him taking a flight could be found. The fact he'd cut out all the photos also made it hard to circulate an accurate image of him.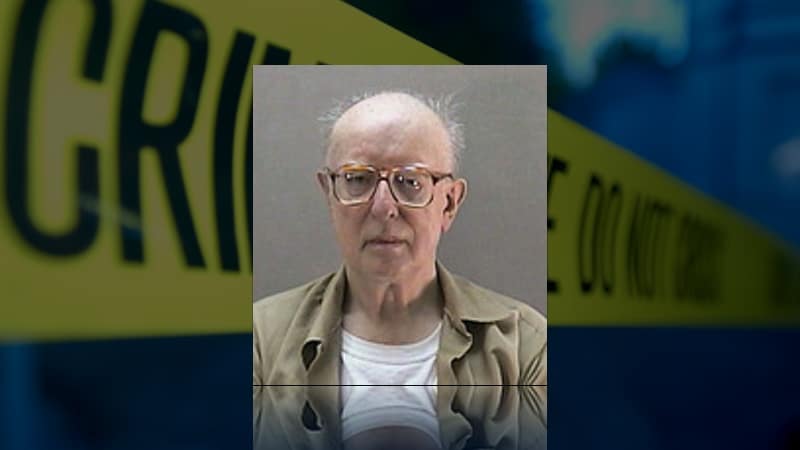 Remarkably 18 years later in 1989 the case was featured on America's Most Wanted and a clay bust created by a forensic artist led to List being identified. Just two weeks after the show aired he was arrested in Virginia by the FBI.
On April 12, 1990, John List was convicted on five counts of first degree murder and sentenced to five life terms.  He died aged 82 of complications from a bought of pneumonia in 2008 at St. Francis Medical Center.
Your Worst Nightmare – Murder House airs at 12:00 PM on Investigation Discovery.