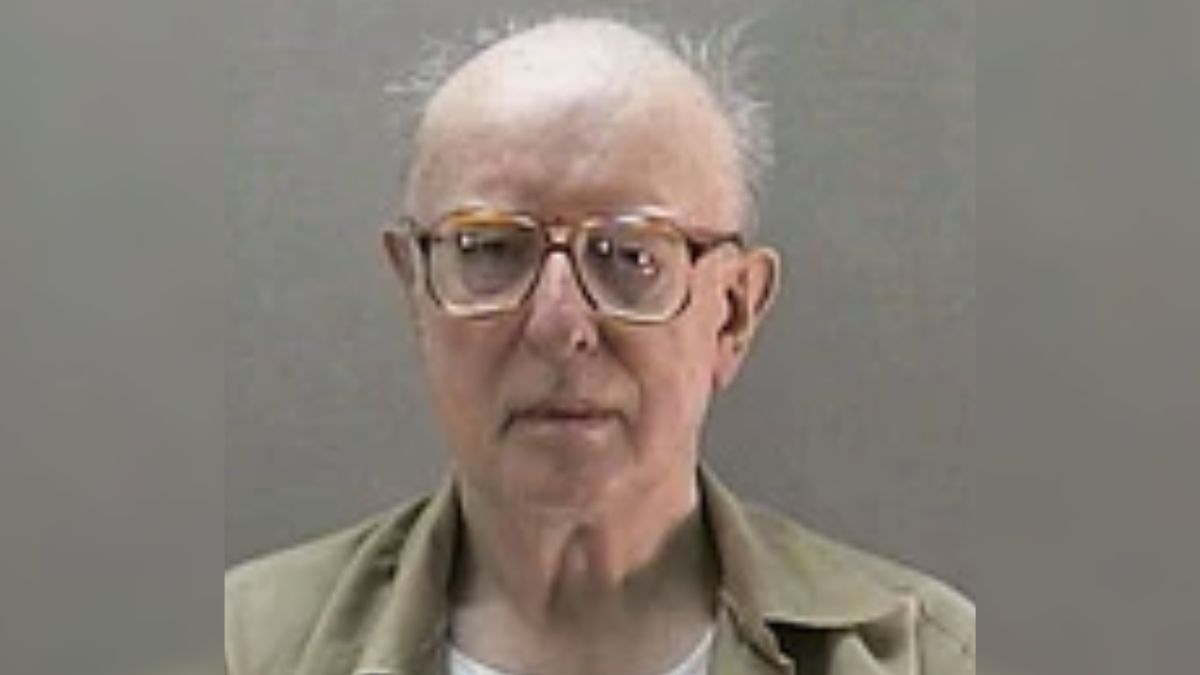 John List was a serial killer who murdered his entire family at their home in Westfield, New Jersey, and he spent 18 years on America's Most Wanted list before law enforcement tracked him down.
He was born on Sept. 17, 1925, in Bay City, Michigan, to John F. List and Alma List, who had several children outside of their marriage, but John was their only child.
They were Lutherans, and John would often study the Bible with his mother during his adolescent years.
After graduating from Bay City Central High School in 1943, John, whose middle name is Emil, enlisted in the U.S. Army during World War II.
He was a second lieutenant.
John also went to college at the University of Michigan in Ann Arbor, Michigan, where he earned a bachelor's degree in business administration and a master's degree in accounting.
Helen List: John's first victim
In December 1951, John married Helen after they met in Korea, where her first husband was killed, and they moved to California. It was there that he took a job as an accountant.
Watch the Latest on our YouTube Channel
They moved again to Detroit, Michigan, where he had several years of success in the accounting field.
But in 1965, John, who was also a Sunday school teacher and Boy Scout troop leader, was offered the position of vice president and comptroller at a bank in Jersey City, New Jersey.
He accepted the position and moved his family into a mansion in Westfield, near his job. It was called the "Breeze Knoll," which was located in the 400 block of Hillside Avenue.
All was well until he started his own business.
John started having financial issues, and just before he and his family would lose everything, he killed them with a 9 mm semiautomatic handgun and a .22-caliber revolver.
It was on the morning of Nov. 9, 1971, when Helen, who had been sick with a medical condition called tertiary syphilis, was at home, enjoying her cup of coffee when tragedy struck.
John shot her in the jaw.
The 43-year-old collapsed on the kitchen floor, where she would stay while John went upstairs, where his mother was living in a small apartment.
Alma List: The second victim
Alama was 85 years old when John shot her in the face, just above her left eye, and she fell on the floor. The impact of the fall caused her knees to break.
John put her body on a carpet and dragged her to the attic, where she remained for a month.
He didn't bother to bring his mother's crumpled body downstairs because he said it was too heavy. But he made sure that he mentioned where her body was located in a five-page letter he wrote to his pastor.
The letter was found in his study.
He also wrote that he had to kill Alma because he didn't want her to know that he had killed his family. He said it ″would have been a tremendous shock to her.″
After shooting his mother to death, John returned to the kitchen and dragged Helen's body to the ballroom.
He then waited for two of his children, Patricia and Frederick, to return home.
Patricia List: The third victim
Patricia, also known as Patty, was 16 years old, and she was Helen and John's oldest child. She attended Westfield High School, and when she returned home from school that day, John shot her.
Just days before the shooting, Patricia's drama coach testified that, as he was driving her home from rehearsal, she told him that her father had threatened to kill her and her family.
Patricia was visibly shaken up, as he said she was "sobbing and near hysteria." That's when he reported it to the police, but he claimed that they treated him "like I was a Mongolian idiot."
Frederick List: The fourth victim
Frederick, who was 13 years old at the time, had also returned home from school at the same time as Patricia. He was also shot by John, but he put up a fight.
Despite his efforts to stay alive, Frederick was shot around 10 times in the face and chest.
After John shot Patricia and Frederick, he went to the kitchen and ate lunch before driving to the bank, where he closed Helen's account as well as his mother's.
He then canceled all deliveries, including their mail and milk.
John also contacted his children's school. He told them that they were going to be absent for a while because they had to leave the state and care for a sick relative.
Afterward, he went to his son's soccer game.
John F. List Jr.: The final victim
John F. was 15 years old, and he was believed to be his favorite son. Like Patricia, he attended Westfield High School, where he played on the soccer team. 
When the game was over, John drove to their house. The teen went inside and placed his backpack on the kitchen counter—that's when John shot him.
John then put his wife's body and their three children inside sleeping bags and laid them neatly in the ballroom.
He then had dinner, and the following day, John fled.
On Dec. 7, 1971, officers arrived at the mansion to conduct a welfare check, and it was then that they found the bodies inside.
Murders of John List's family aired on America's Most Wanted
On May 21, 1989, the List family murders were featured in an episode of America's Most Wanted, and law enforcement immediately began receiving calls—none were helpful.
It wasn't until a neighbor called and said they recognized John on the show. They said he was going by the name Robert P. Clark, and he lived in Richmond, Virginia, where he worked as an accountant.
He was also living with his wife and child.
On June 1, 1989, the nearly two-decade-old manhunt was over. John was arrested, and he was later sentenced to five consecutive life sentences.
During a four-hour jailhouse interview, John said he killed his family because he didn't want them to worry about financial hardships. His business had failed, and they were going to lose their home.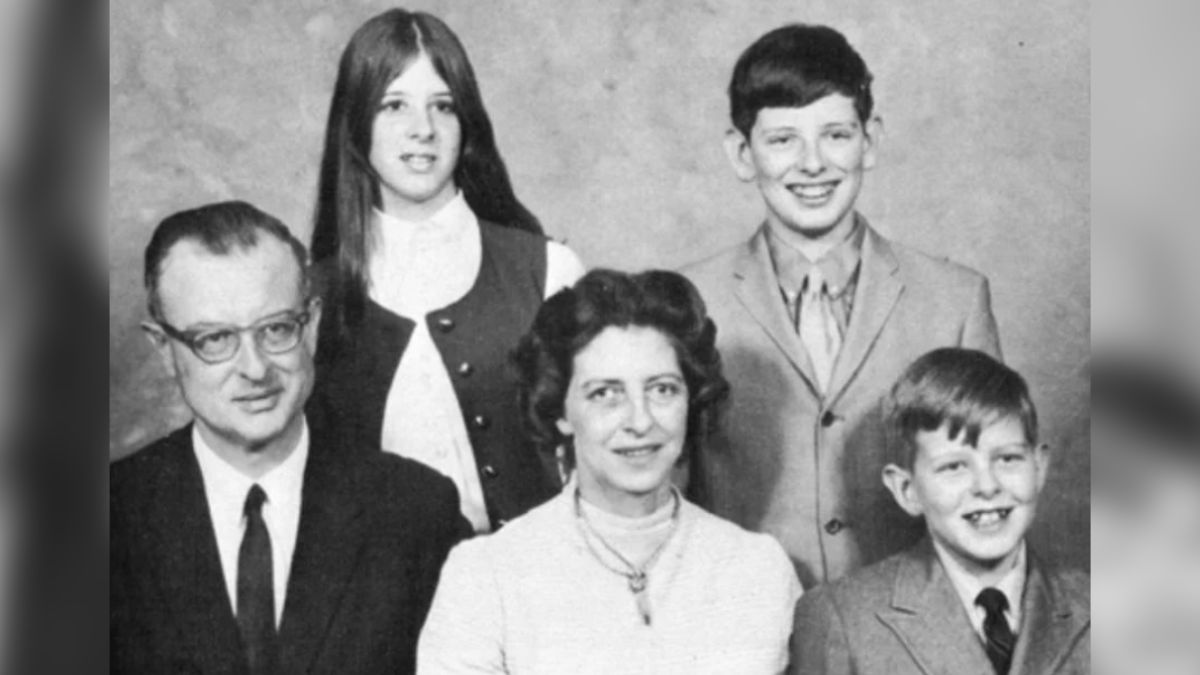 He said if they had gone through hard times, his family might have lost their faith. So, in order to save their souls, he killed them and sent them to heaven.
"I feel when we get to heaven we won't worry about these earthly things," he told the reporter. "They'll either have forgiven me or won't realize, you know, what happened."
"I'm sure that if we recognize each other that we'll like each other's company just as we did here when times were better."
He was housed at the New Jersey State Prison in Trenton, where he spent 18 years before he died on March 21, 2008, from complications from pneumonia.
What happened to John List's house?
In 1972, a year after John murdered his family, the 19-bedroom, Victorian-style mansion was destroyed in a fire.
A new mansion was later built on the property. And it may be a different mansion, but since it sits at the same location as the Breeze Knoll, the locals still call it "The List house."
Judgement Day: The John List movie
John's life and the murders he committed were turned into a movie called Judgement Day: The John List Story. It was released on Feb. 23, 1993, and it was directed by Bobby Roth.
The film stars Robert Blake, Beverly D'Angelo, and David Caruso.