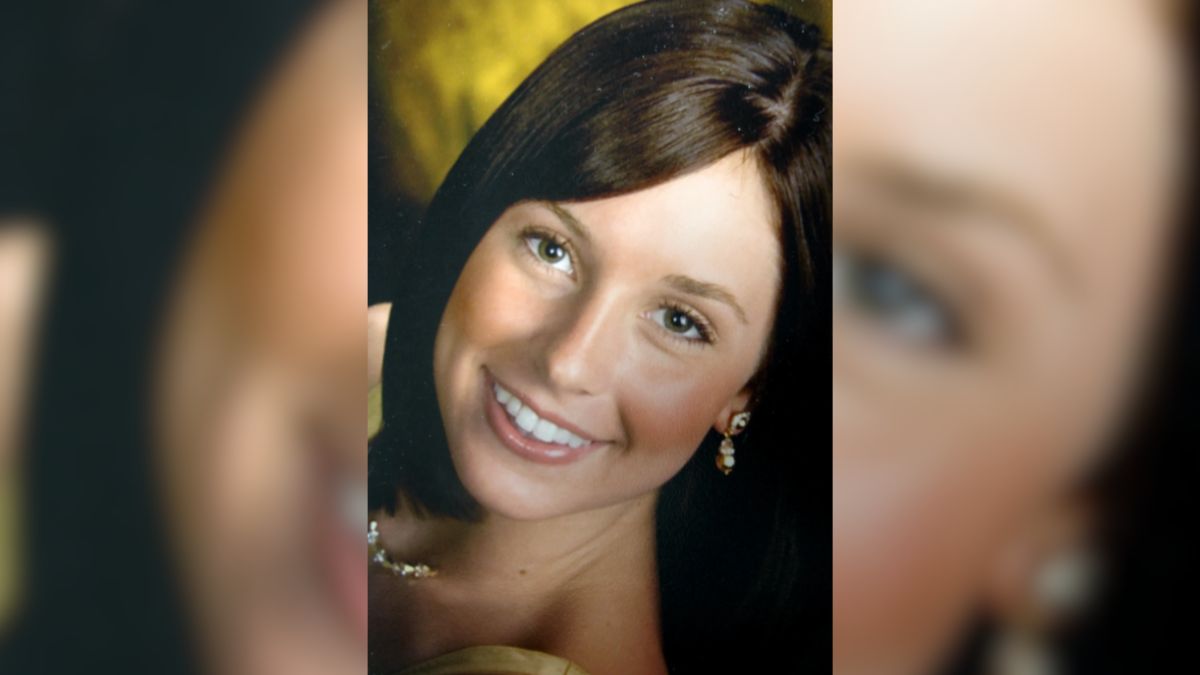 Jodi Sanderholm was 19 years old when she was brutally murdered by Justin Thurber, who had been stalking her and her dance team in Arkansas City, Kansas.
She was born on Sept. 26, 1987, to Brian and Cindy Sanderholm, and she was their youngest child who had a love and passion for dancing, hence why she was a part of the dance team in high school for four years.
For two of those years, she was the dance captain.
Jodi was also a member of the National Honor Society, a Kansas Board of Regents Scholar, and a Kansas State Scholar. Then she earned the Outstanding Physics Student of the Year Award, which was presented by David Stinemetze.
After she graduated from Arkansas City High School in 2006, she continued living at home with her parents while she went to Cowley College, where she studied pre-pharmacy.
Jodi maintained a 4.0 GPA.
She also joined the Cowley Tigerette Danceline, which performed at basketball games and community events.
Watch the Latest on our YouTube Channel
When she was finished with her second semester of college, Jodi was planning to transfer to the University of Texas in Dallas, Texas, so that she could be with her boyfriend.
She was never able to follow through with her plans, as she suddenly vanished without a trace.
Jodi Sanderholm went missing after attending dance practice
On Jan. 5, 2007, Jodi went to dance practice with her team. She choreographed a halftime routine before leaving to take a shower at her house.
She was supposed to meet up with one of her friends, but she never showed up, and she never made it home, either.
Her mother called her cell phone, but she didn't answer. Authorities said her cell phone was eventually turned off, either by loss of power or by being physically turned off.
Cindy decided to contact Jodi's friends and dance instructor, but they told her that they hadn't seen her since she left practice.
Maureen Olson, who reportedly knew the Sanderholm family, said, "Jodi is a very level-headed girl. She was never late for anything. Other people her age could be later for an hour or more and never call in."
"If Jodi knew she was running late by even 30 minutes, she'd call with a reason," said Olson.
Cindy called the Arkansas City Police Department and reported her daughter missing, which led to a massive search.
It was during that time that detectives learned that Jodi and several members of the dance team complained that they were being stalked by Thurber, who was 23 years old at the time..
His mother stated that he had dreams of being a bail bondsman.
The detectives tried to locate him for questioning, but he was nowhere to be found. When they spoke to a former girlfriend, she told them that she had filed a restraining order against him because he was stalking her and constantly sending her text messages.
Police learned through an investigation that the last time Jodi was seen was around 1 p.m. on the day of her disappearance, and it was at a Subway restaurant downtown.
Following a four-day search, Jodi was found dead.
Jodi Sanderholm was found after detectives received a tip
On Jan. 9, 2007, detectives received a tip about a letter that was found in the restroom at the Cowley County State Fishing Lake, and it had Jodi's name on it.
When they searched a wooded area near the lake, they found Jodi's body, and it was in "good condition," according to attorney general Paul Morrison.
Her sandals were found in a nearby trash can, and divers located Jodi's vehicle, a black 2003 Dodge Stratus, at the bottom of the lake.
Tim Miller, the founder of Equusearch, said they "found the car within a minute of using a sonar device."
For investigative purposes, there was a delay in identifying Jodi's body after it was transferred to the Wichita forensic center, and the courts sealed the autopsy results.
It was later revealed that Jodi died of blunt force trauma and strangulation by "something other than human hands," said Morrison.
DNA evidence linked Justin Thurber to Jodi Sanderholm's murder
On Jan. 17, 2007, Thurber was arrested and charged with capital murder, rape, and aggravated kidnapping.
Authorities stated that Thurber kidnapped Jodi after he followed her in his light blue 1993 four-door Cadillac DeVille. It was the same vehicle that was following Jodi and members of her dance team.
Then he drove Jodi to a rural area, where he beat, raped, and killed her.
Jodi was tortured for hours, relatives said.
According to prosecutors, she had pieces of wood shoved inside her vaginal area and anus while she was still alive.
Thurber's mother testified that he called her on the day of Jodi's disappearance and asked that she pick him up along U.S. 166, which is near the area where Jodi's body was found.
She was unable to do so and therefore sent his father to pick him up shortly before 7 p.m.
Authorities said Jodi was murdered on the day she went missing, around 5:30 p.m.
The vehicle and DNA evidence tied Thurber to Jodi's murder.
Thurber sent a letter to the media. He claimed that he was innocent of the crime and that there was evidence to prove it. He also sent letters to the victim's family and asked that they "help him find Jodi's real killer."
Death sentence for Justin Thurber was postponed
In 2009, Thurber was found guilty of aggravated kidnapping and capital murder and was sentenced to death by lethal injection.
He later filed an appeal, but his conviction was upheld.
Jodi's father said he was "happy to hear the conviction stands, so there will not be another trial."
In 2018, his death sentence was postponed after his attorney stated that he was developmentally disabled. According to the U.S. Supreme Court, it is "unconstitutional to execute defendants with even mild developmental disabilities."
Jodi's family was upset by the news.
Brian stated that he was "upset with the whole system, entirely. I really… I cannot for the life of me believe our system has gotten to the point where you can actually go out and do a crime like this and not have to pay for it with the ultimate sentence."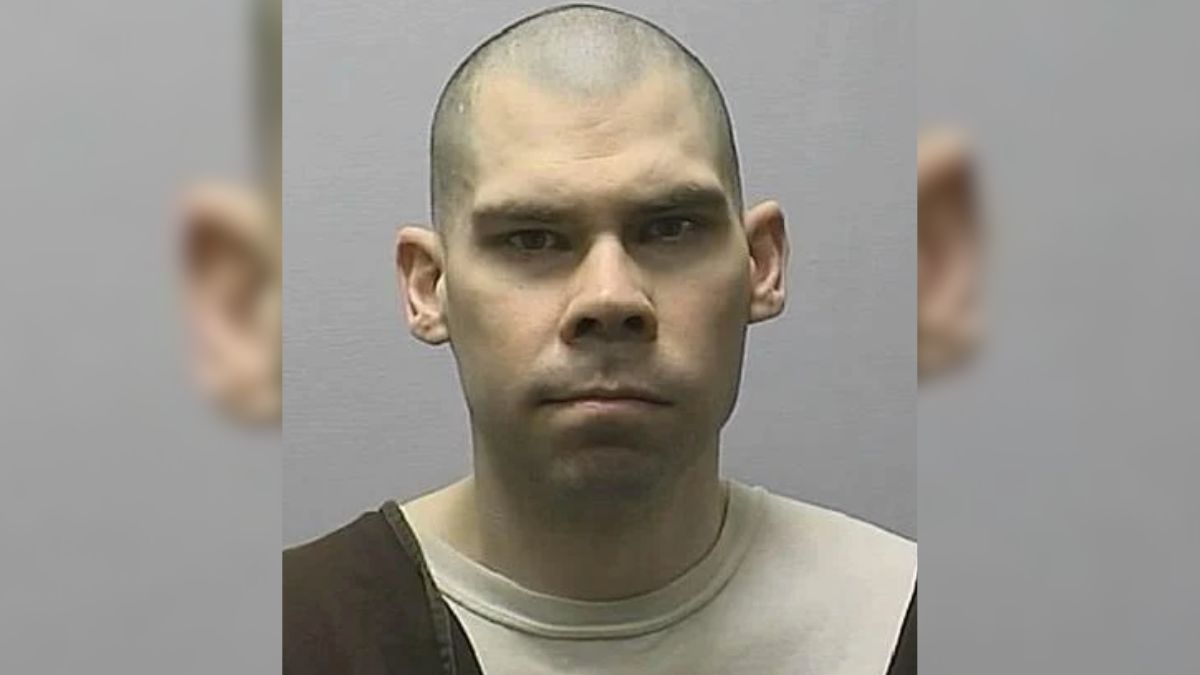 Cindy said, "He is competent enough to reach out to people and write letters. He knows what he is doing."
Reid Nelson, a state capital appeals defender, said Thurber's IQ is in the 70s or 80s; he could only read at a sixth-grade level; and his parents stated that he was unable to live on his own.
Jodi's sister, Jennifer Aldridge, said, "But the fact that they want to look at his mental ability again is pretty upsetting because this is something we've already gone through."
"And it was determined that he was not mentally handicapped (previously), so I don't understand why we have to do it again… There is some frustration, but we have kind of learned to live with that," Aldridge added.
Where is Justin Thurber today?
As of 2023, it doesn't appear that there has been a decision on whether or not Thurber has a disability, which would determine his fate.
Judge Lee Johnson said he would "simply reverse Thurber's death sentence and remand for resentencing to life in prison without the possibility of parole."
Thurber remains on death row.
He is currently housed at the El Dorado Correctional Facility in El Dorado, Kansas.