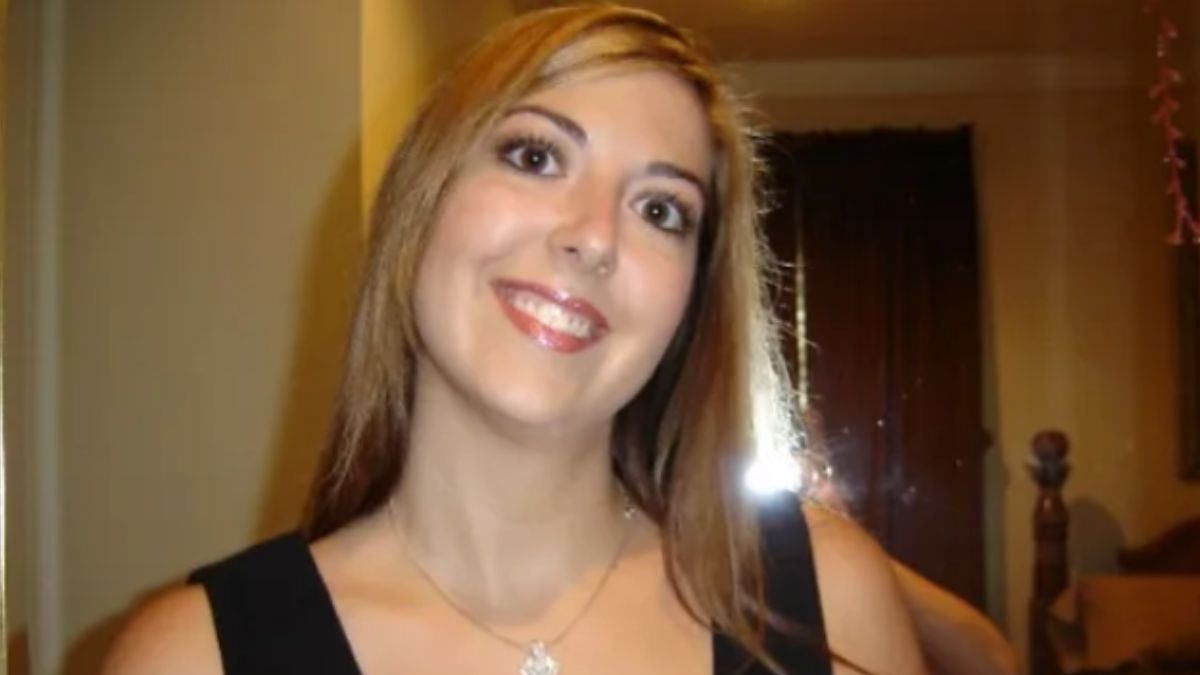 Jessica Easterly Durning turned 43 years old just days after she went missing from her Louisiana home. She was found dead a little over a week later, and the circumstances surrounding her disappearance and death are still unknown.
On Aug. 12, 2019, Jessica called her best friend, Maria Creel, several times, but she didn't answer the phone. Sometime after the third call, Creel answered, and that's when Jessica frantically asked her for a favor.
She wanted Creel to pick her up from her house.
Creel said "she didn't go into specifics" because she told her that she would tell her what was going on when she got there.
But unbeknownst to Creel, Jessica was planning to leave her husband, Justin Durning, because she had "enough of him," according to relatives.
Creel was unable to pick her up that day because she didn't have anyone to pick up her children from school. She lived in Alabama, two hours away from Jessica's home.
Jessica, who grew up in Ocean Springs, Mississippi, lived with her husband in the 6000 block of General Haig Street in New Orleans.
Watch the Latest on our YouTube Channel
But Creel made plans to pick Jessica up the following morning.
Jessica later sent her a text message that said, "Okay, just hang on; I don't know what's going to happen when I get home."
That was the last time Creel heard from Jessica.
Jessica Easterly Durning's husband, Justin Durning, reported her missing
At 9 p.m. on Aug. 14, 2019, Creel received a message from Jessica's Facebook account, but it wasn't from her friend—it was Justin who sent the message.
He asked if she had seen Jessica.
"When I read that message, my whole body went cold," Creel said. "I knew right then something terrible had happened."
Justin claimed that when he woke up around 3:30 p.m., Jessica was nowhere to be found, and she didn't take any of her belongings, including her car keys, cell phone, and ID.
He went on to say that he and Grace were worried. Grace is Justin's biological daughter, and she is Jessica's stepdaughter.
"I'm about to go full out on social media and every other asset I have to find my wife," Justin added. "I have a child throwing up and needs to know her moms ok."
While Creel contacted the New Orleans Police Department to conduct a welfare check on Jessica at her residence, Justin was already reporting her missing, which prompted a search by law enforcement.
When Jessica's birthday arrived on Aug. 17 and there was still no sign of her, relatives became increasingly concerned.
Her sister, Audrey, reportedly said through tears that she has "always talked to her on her birthday; I've always called her. And that year, I called her. And I didn't get an answer."
"I thought maybe she was just out. But I should've known something was wrong. And I didn't… I just didn't think this could ever happen," she added.
Jessica Easterly Durning's body was found
On August 22, Jessica's sisters, Audrey and Amanda, and their cousin, Doug, drove to New Orleans to speak with detectives about the case. Before they made it to the police station, they decided to conduct their own search party.
As they drove through areas near Jessica's home with their windows rolled down, they came across an area with a foul smell. For some reason, Audrey decided to pull over and continue searching on foot.
It was then that she discovered Jessica's body, which was clothed in a black shirt, black shorts, and black shoes. Her body was located in an area near railroad tracks and the intersection of Kenilworth Street and Orleans Avenue.
Her body was found less than a mile from her home.
"I was devastated," Audrey said. "I knew right away it was her. I couldn't believe this was happening."
Although Audrey stated that she immediately knew the body that was found belonged to Jessica, it took nearly three months before she was positively identified.
On Nov. 8, 2019, the Orleans Parish Coroner's Office identified the body as Jessica.
Jessica Easterly Durning's cause of death could not be determined
Months after Jessica's body was found, Jan. 15, 2020, her relatives gained access to her autopsy report.
The Orleans Parish Coroner performed Jessica's autopsy, and it showed that she had a fractured nose, a broken jaw, a broken rib, and a broken neck.
In spite of that, the coroner listed her cause of death as "undetermined," as it is believed they were unable to determine how she got those injuries.
The coroner released the following statement: "Advance changes of decomposition can make determining cause and manner of death difficult as it did in this case."
"Limited decomposition toxicology testing of liver tissue did test positive for Methamphetamine and Bupropion. It is unclear if these results reflect recent intake, but a drug-related death cannot be ruled out," the coroner added.
Since her death wasn't ruled a homicide, Audrey mentioned that investigators told her that "they could do nothing further" until the manner of death was changed.
Jessica Durning's relatives suspects foul play involved in her death
On March 15, 2020, a couple who lived near Jessica's home discovered her ID and her blanket about 15 yards from where her body was found. It was reported that law enforcement didn't collect the items from the couple until six months later.
On April 14 of that same year, Audrey filed a complaint against the NOPD for "failing to properly investigate the death of Jessica Easterly Durning."
Relatives suspected that there was foul play involved in Jessica's disappearance and death.
Audrey claimed that when she and her family found her sister's body, "the presence of post-mortem liver mortis was not consistent with the position of her body when it was found."
It led them to believe that Jessica was not killed at the location where she was found.
Relatives believe that she was killed elsewhere and that someone "dumped" her body in the grassy area.
Jessica Easterly Durning update: Family is still awaiting answers
Nearly four years have passed since Jessica was found dead, and her family is still seeking answers as to how she died.
Her case has reportedly been stagnant, with no arrests.
On Jan. 25, 2023, an online petition was created in an effort to get the Louisiana State Police to investigate Jessica's death.
In a lengthy post on a petition website, Audrey wrote, "My sister was loved, and we miss her every single day. She loved dressing up and wearing a strand of pearls. She loved the color purple."
"And she loved others with every fiber of her being, sometimes to a fault. She was a human being who, like anyone else in your city, mayor, deserves justice," Audrey added.
Relatives stated that they are not going to give up until Jessica gets the justice that she deserves. They also maintain a website for Jessica to keep the public updated on what's going on with her case.
According to a spokesperson for the New Orleans Police Department, Jessica's case is still open.
Anyone with information regarding Jessica's death is encouraged to contact the Third District at (504) 658-6030 or Crime Stoppers at (504) 822-1111.