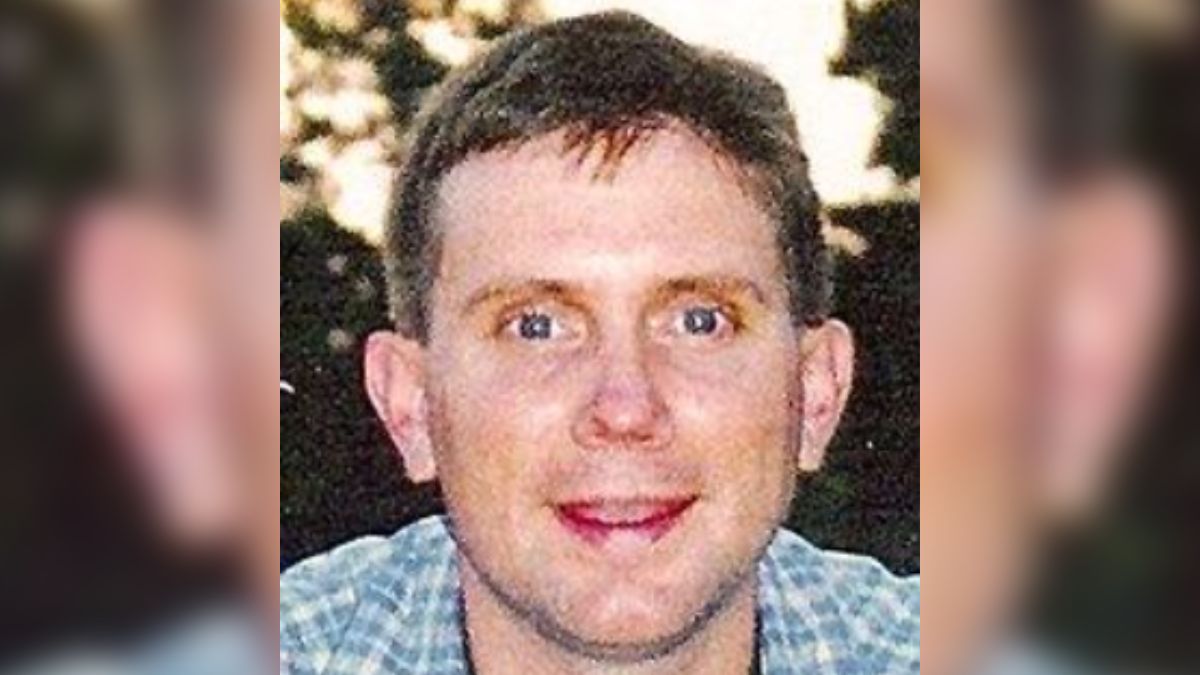 Jerry Michael Williams, also known as Mike Williams, made headlines when his wife, Denise Williams, and his best friend, Brian Winchester, conspired to kill him to collect his life insurance money.
Denise and Jerry began dating after meeting at North Christian Florida School, and they continued their romance when he started college.
After graduation, Jerry became a successful real estate appraiser.
In 1994, he married Denise, and five years later, they welcomed their first child—a girl named Anslee Williams—while living in Tallahassee, Florida.
They seemed to be the ideal family until tragedy struck on Dec. 16, 2000.
On that day, Jerry left his home around 3 a.m. and drove alone to Lake Seminole in Jackson County for a hunting trip. He was an experienced hunter who had made the trip countless times before.
The 31-year-old was supposed to spend a few hours there, then head home and prepare for a busy weekend with his wife. They were going on a trip to celebrate their wedding anniversary.
Watch the Latest on our YouTube Channel
Denise Williams: Jerry Michael Williams' wife reported him missing
When he hadn't arrived home by the next morning, his wife called her father and told him that Jerry never made it home.
That's when he drove to Lake Seminole. It was there that he saw Jerry's car parked on the shore, and then he found his boat capsized on the lake, but Jerry was nowhere to be found.
Denise called the Jackson County police to report her husband missing, which prompted a massive search and rescue operation, but they were unable to find him.
Fish and Wildlife officers and experienced hunters speculated that Jerry hit a tree stump, which caused him to fall out of his boat and into the water.
After finding Jerry's hat floating on the lake, they believe that he drowned and was subsequently eaten by alligators.
That theory was immediately shut down by several Fish and Wildlife officers because of the low temperatures. It was 20 degrees on the day Jerry went missing, and they said alligators aren't usually active when it's cold.
Fish and Wildlife Officer Alton Ranew said, "Their [alligators] metabolism is down so low, he don't wanna eat. They're like a bear. They go into hibernation. They stay there the whole winter."
Six months after Jerry's disappearance, chest-high waders and a hunting jacket were found, and there was no sign that alligators had been biting on them.
Jerry Michael Williams' body was found
Relatives didn't believe the alligator story and therefore pushed law enforcement to conduct an investigation to find out what happened to Jerry.
For nearly 20 years, Jerry's family was left without answers.
But in 2017, law enforcement received new information that led them to a sinkhole in a wooded area at the end of Gardner Road.
They discovered 98 percent of human bones with intact clothing while excavating the area. After two DNA tests, the police confirmed that Jerry's body had been found.
Evidence showed that Jerry's body had been buried at that location for 15 years.
Police soon became suspicious of Denise and Winchester, who got married in 2005 after they had been having an affair since 1997.
When Jerry was presumed dead, he helped Denise find an attorney to get a death certificate and collect Jerry's $1.7 million in life insurance money.
The process took seven months, but for Florida residents, it typically takes five years.
In 2012, Denise and Winchester separated. Then in 2015, Denise filed for divorce.
Winchester was arrested in 2016 for breaking into Denise's car and hiding there for hours before she entered.
He then held her hostage at gunpoint for an hour. When he let her go, she reported it to the police.
After pleading no contest, Winchester was sentenced to 20 years in prison.
While incarcerated, Winchester confessed to murdering Jerry and burying his body near a lake. He also stated that he had conspired with Denise.
Brian Winchester granted immunity after Lake Seminole murder confession
Winchester testified that he and Denise, whom he met in middle school, wanted to be together, but divorce wasn't an option.
Denise said she thought it would be "better to be a rich widow than a poor divorcee."
That's when they began plotting to kill him.
On the day of the murder, Winchester said he invited Jerry to go duck hunting at Lake Seminole. Once there, he pushed out of the boat and into the water, hoping that he would drown.
But Jerry was still alive, as he was able to swim.
As he swam in the water yelling for help, Winchester said he drove the boat around the lake. And when he returned to Jerry's location, he said he shot him.
Then he buried his body.
Winchester became emotional on the stand as he explained how he helped the rescue team search for Jerry's body.
He said, "I think [my dad and I] were the last ones. My dad didn't want to give up. He loved Mike."
Winchester was initially charged with murder, conspiracy, and accessory after the fact, but he was granted immunity in November 2018 for pleading guilty and testifying against Denise.
In an interview, Assistant State Attorney Jon S. Fuchs revealed why Winchester was granted immunity after he admitted to shooting and killing his best friend.
He said, "It was a very, very difficult decision to do the proffer agreement that we ended up doing. It wasn't one that was taken lightly."
"The problem was that without doing that proffer agreement, Mike Williams is still a missing person, he's never recovered, and his family does not have closure, nor the ability to properly bury him."
Jerry Michael Williams on the Crime Junkie podcast
Jerry's murder received widespread attention due to the involvement of his wife and his best friend, which led to a complex and shocking investigation.
And because of that, his story was featured in Disappeared: Mystery of Lake Seminole as well as the Crime Junkie podcast.
The podcast episode details the investigation and court proceedings surrounding Jerry's disappearance and death.
Jerry Michael Williams' daughter awarded his assets
In 2019, Jerry's daughter, Anslee, was rewarded his assets, which include a life insurance policy worth millions of dollars, after she filed a lawsuit.
This decision was made after a hearing in Leon County Circuit Court, in which Anslee's attorneys argued that her mother had no legal claim to the assets because she had been involved in her father's murder.
It was seen as a victory for Anslee, who had been seeking justice for her father's murder for many years.
And it also served as a reminder of the need for justice and fairness in the face of such terrible crimes.
Where is Denise Williams now?
In May 2018, Denise was arrested. She was charged with murder, fraud, conspiracy, and accessory after the fact.
During the trial, Denise testified that she had been in an abusive relationship with Jerry and that she feared for her life.
Despite her claim, the jury found her guilty. And she was sentenced to life in prison without the possibility of parole.
Her life sentence was later tossed out after she filed an appeal, and in September 2021, Denise was resentenced to 30 years in prison.
Prison records show that she is currently serving her time at the Florida Women's Reception Center in Ocala.