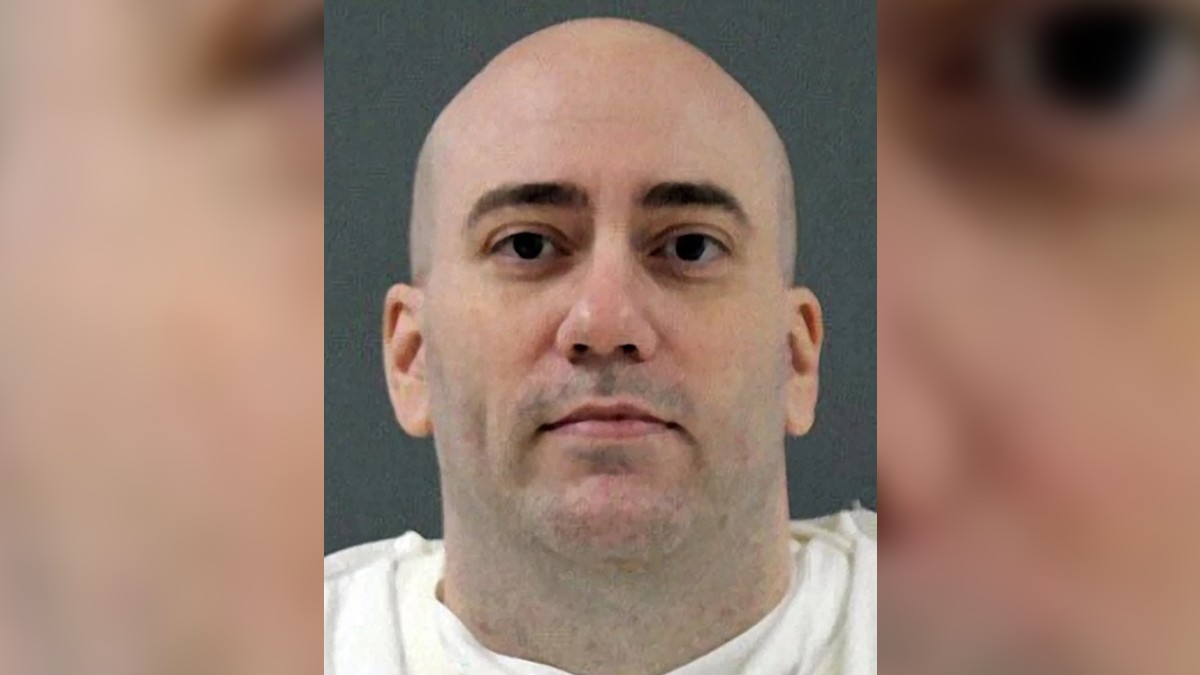 Murderer Jedidiah Murphy was executed in Texas last night despite his legal team's attempts to stay the execution based on fears the lethal injection drugs may cause unnecessary suffering.
The 48-year-old killer was put to death at the Huntsville facility, north of Houston. It took roughly 25 minutes for him to pass away.
Murphy had been sentenced to death for the carjacking and murder of 80-year-old Bertie Lee Cunningham in October 2000.
In Garland, TX, Murphy forced Cunnigham to give him a ride at gunpoint. After about 30 minutes, he forced her into the car's trunk, shooting her in the process.
He drove the car to Van Sandt County, where he dragged Cunningham out of the trunk and drowned her in a creek. He was captured after he used her credit cards to buy alcohol and cigarettes.
Last night, Murphy was strapped to a gurney in the Texas death chamber, where he was accompanied by a Christian pastor despite being Jewish.
Jedidiah Murphy gave his last words before Texas death row execution
Murphy had lots of last words. The killer has always shown remorse for murdering Cunningham, and it was no different from the gurney, he called out, "To the family of the victim, I sincerely apologize for all of it. I hope this helps, if possible, give you closure."
Watch the Latest on our YouTube Channel
He read a passage from Psalm 34 before telling the warden he was ready to die. Just before he was injected, he called out to a woman watching the procedure, "God bless all of y'all. It's OK. Tell my babies I love them." He then shouted, "Bella is my wife!"
After the injection was administered, Murphy appeared to go to sleep before a physician pronounced him dead 25 minutes later.
US Supreme Court gave go-ahead for Jedidiah Murphy execution
Murphy's execution came after a period of legal wrangling. On Monday, the prisoner received a stay of execution after his legal team successfully argued that the lethal drugs may have been damaged by a fire at the Huntsville facility in August. The lawyers claimed the drugs may have been altered by the heat, which would lead to unnecessary suffering for the condemned man.
However, yesterday evening, the US Supreme Court overruled the decision to stay the execution. Murphy was injected a few hours later.
Murphy's team had also requested fresh DNA testing of evidence. The prisoner had always denied that he robbed Cunningham and felt that new testing might exonerate him of robbery, which might have led to a change in his sentence.
The prisoner was the sixth person to be executed in Texas this year, and a further three are scheduled for the coming months.