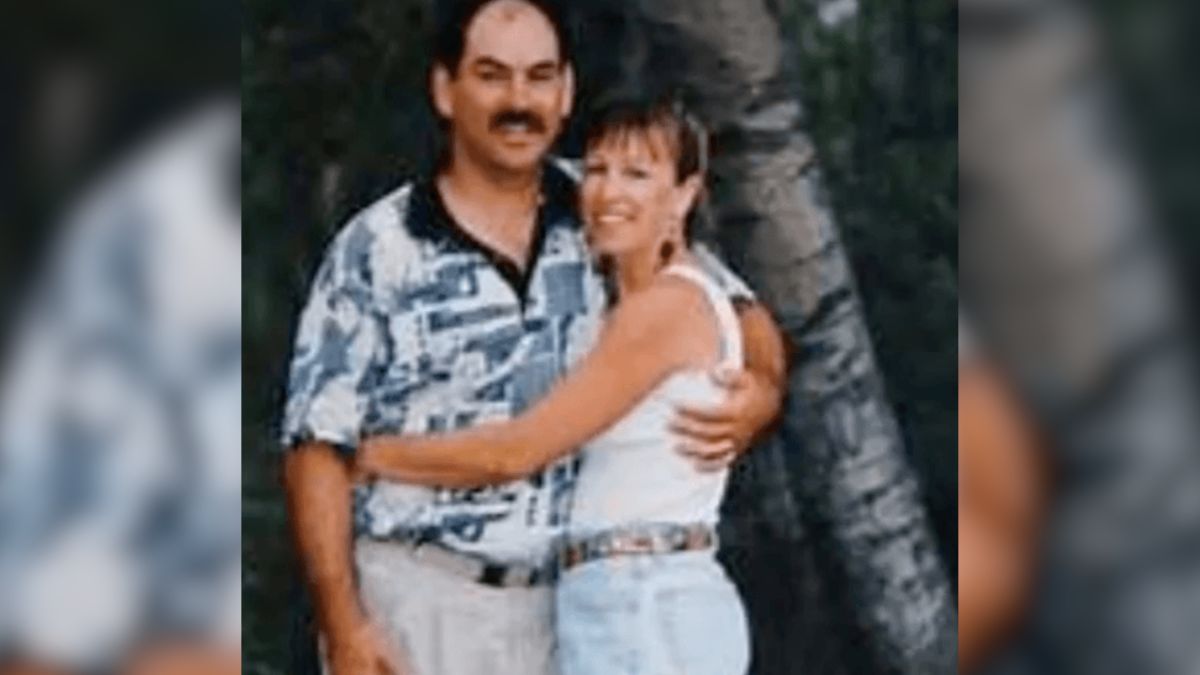 Jasmine Richardson was 12 years old when she and her boyfriend, Jeremy Steinke, brutally murdered three members of her family inside their Canadian home.
At around 1:30 p.m. on April 23, 2006, a boy called 911 and reported seeing a body inside his friend's home in the 300 block of Cameron Road S.E. in Medicine Hat, Alberta.
When officers arrived on the scene, they found three members of the Richardson family, Marc, and Debra Richardson, and their 8-year-old son, Jacob, dead.
Marc, 42, and his 48-year-old wife were found in the basement, their son was found upstairs, but their daughter Jasmine was nowhere to be found.
Investigators initially thought that she, too, was a victim until evidence suggested that she was involved in the murders.
The following day, Jasmine and her then-23-year-old boyfriend, Steinke, were arrested in Leader, Saskatchewan. Three of their friends were also arrested, but they were never charged.
Before he was taken away, Steinke told a female friend to tell his mother, Jacqueline May, who was battling lung disease, that he loved her and that she could have his television.
Watch the Latest on our YouTube Channel
Jasmine and Steinke were charged with three counts of first-degree murder. And due to Jasmine's age at the time, she was transferred to the Calgary Young Offenders Center.
The triple killings stunned the community, as many of the residents who knew them stated that they appeared to be "a loving, happy family."
Neighbors said they didn't hear anything out of the ordinary, but the last thing they remembered was that Marc had a barbeque the night before the murders.
What led up to the Richardson family murders
Marc and Debra began dating after meeting in Sudbury, Ontario. They got married and had two children before settling down in Okotoks, Alberta.
They lived at that location for several years before moving in 2003 to a quiet, suburban neighborhood in Medicine Hat, Alberta.
A few years after that, Jasmine's behavior and appearance began to change. The preteen took an interest in gothic culture and went online in search of people who shared the same interest.
She allegedly claimed that it was then that she met Steinke on Vampire Freaks, but according to his former roommates, they met at an all-ages punk show.
They began dating a week after Steinke and his fiance broke up, and he said that he initially thought she was 14, but even so, she would still be considered a child.
When Jasmine's parents reportedly found out that she was in a relationship with an adult, they grounded her and forbade her from seeing him.
Steinke was a high school dropout who believed he was a 300-year-old werewolf, and he referred to himself as "lycan," which is short for lycanthrope.
He wore a vial of blood around his neck and claimed to like the taste of blood, but his roommate stated that they had never seen him drink blood from a glass.
He did, however, state that he witnessed Steinke purposely cutting himself with a knife and licking the blood. His mother didn't believe any of it.
May was also shocked that Jasmine and Steinke conspired on Myspace to kill the Richardson family.
Medical examiner said Marc and Debra Richardson fought for their lives
An investigation revealed that in the early hours of April 23, Jasmine went into the upstairs bedroom of her brother, who weighed 68 pounds and stabbed him twice in the chest and in his face, next to his right ear.
She also slit his throat, and the gash to his windpipe caused him to make gurgling noises as he swallowed his own blood. An autopsy showed that some of his blood was found in his lungs.
Jasmine purportedly listened to her brother as he was dying, spewing out blood on the bed and on his toys.
Steinke also watched Jacob die, and he said he had no part in his murder. But he did, however, stab Jasmine's parents to death with a kitchen knife.
The medical examiner stated that Marc and Debra fought for their lives, as they had defensive wounds on their hands and arms—one of Debra's fingers was nearly severed.
She had been stabbed multiple times, including once in the right shoulder after she was already dead.
Investigators stated that they found the murder weapon in the home, which was ragged and bent. The medical examiner stated that was from stabbing Marc in the skull and in the shoulder blade.
He was stabbed 24 times.
The autopsy showed that Marc and Debra had wounds that were consistent with someone stabbing them and twisting the knife into their skin and muscle.
Sometime after the murders, Jasmine and Steinke went to a house party, where they were seen kissing and giggling.
Jasmine Richardson: The youngest person in Canada to be convicted of multiple murders
Relatives, friends, and neighbors of the Richardson family were stunned that Jasmine was involved in their murders, including Steinke's mother.
May stated that she had never met Jasmine but would be able to recognize her voice because of how often she would call her home. She said, "I'm not angry at her. I just don't understand why or how someone could do this. My heart goes out to her."
One of Jacob's friends said he was sad after learning about his death. He said he was his best friend, and he remembered Jacob as someone who was fun to be around.
He added that they used to "run around and play, go to the park, and go for ice cream."
In his kindergarten yearbook, he wrote that when he grew up, he wanted to be a police officer or a soldier. He also mentioned that the thing he liked best about himself was the fact that he had a family.
On July 9, 2007, Jasmine was convicted of murdering her family, making her the youngest person in Canada to be charged with such a crime.
In November 2008, Steinke was found guilty of the Richardson family murders after he confessed to the killings to an undercover police officer—he was in custody at the time.
Jasmine Richardson and Jeremy Steinke were sentenced
The following month, Steinke was sentenced to life in prison with the chance of parole after serving 25 years. Then he received forgiveness from Debra's brother.
He said, "I will never understand why she was taken; I will never understand the workings of sick and twisted minds. But I do understand forgiveness; she (Debra) taught me that."
It was for the "deep love" that he had for his sister that he decided to forgive Steinke, he said.
Jasmine was sentenced to 10 years in prison the previous year, which was the maximum sentence. She received credit for the eight months that she was incarcerated.
Where are Jasmine Richardson and Jeremy Steinke now?
In September 2011, she enrolled at Mount Royal University. Then she was sent to a psychiatric hospital the following month, where she appeared to be well and was showing signs that she was remorseful for what she had done.
On May 6, 2016, Jasmine was released from prison, and according to several media outlets, she is living under a different name.
Her current location is unknown.
Steinke is also out of prison. He changed his name, and his location is unknown.